The Truth About Kylie Jenner And Travis Scott's Relationship Today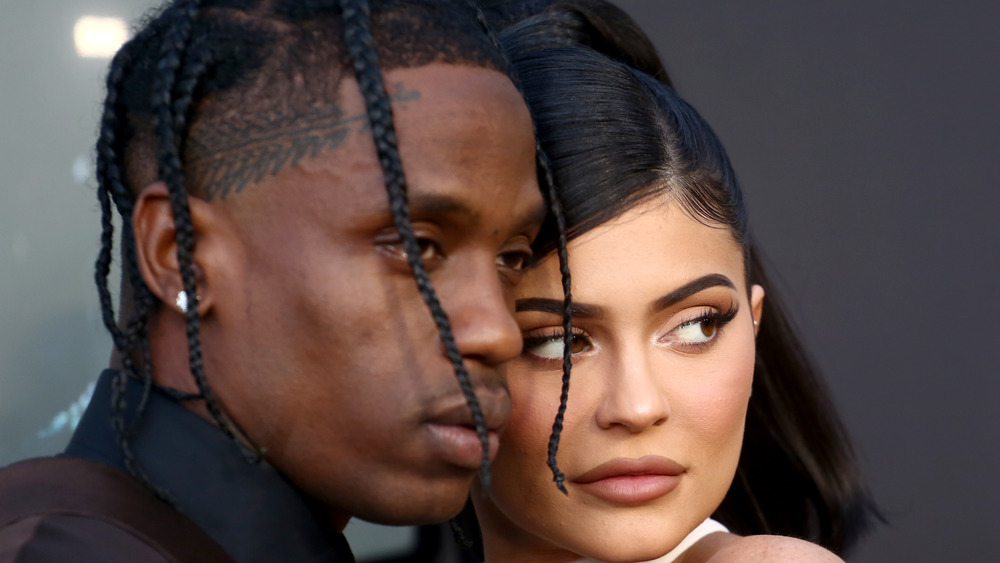 Tommaso Boddi/Getty Images
Kylie Jenner and Travis Scott have a long history together. The makeup mogul and musician have had an on-and-off relationship for several years, but have always remained friendly, even when they're broken up. Though, according to their GQ interview, neither Kylie nor Scott can quite remember exactly when they met, they do remember hitting it off from the get-go. The twosome got together sometime in early 2017, and shortly after, Kylie became pregnant — a pregnancy which the young stars kept largely out of the spotlight. On Feb. 1, 2018, Jenner gave birth to Stormi Webster, the couple's first and (so far) only child together. After plenty of cute interviews and red carpet appearances as a family, Kylie and Scott went their separate ways in 2019, but remained close friends and dedicated co-parents to Stormi. 
Though the couple broke off their romantic relationship in 2019, fans have held onto hope that they might get back together. In March 2020, TMZ reported that Kylie and Scott were indeed back together, only to backtrack slightly and say in an update that they were "not currently linked romantically." Needless to say, the reality TV star and rapper's relationship has been a hot topic, and fans haven't been able to pinpoint whether they're back together or not. On the heels of Stormi's third birthday celebration on Feb. 1, 2021, however, it seems that Kylie and Scott may be the closest to reconciliation that they've ever been. 
Kylie Jenner and Travis Scott aren't 'interested in dating others' right now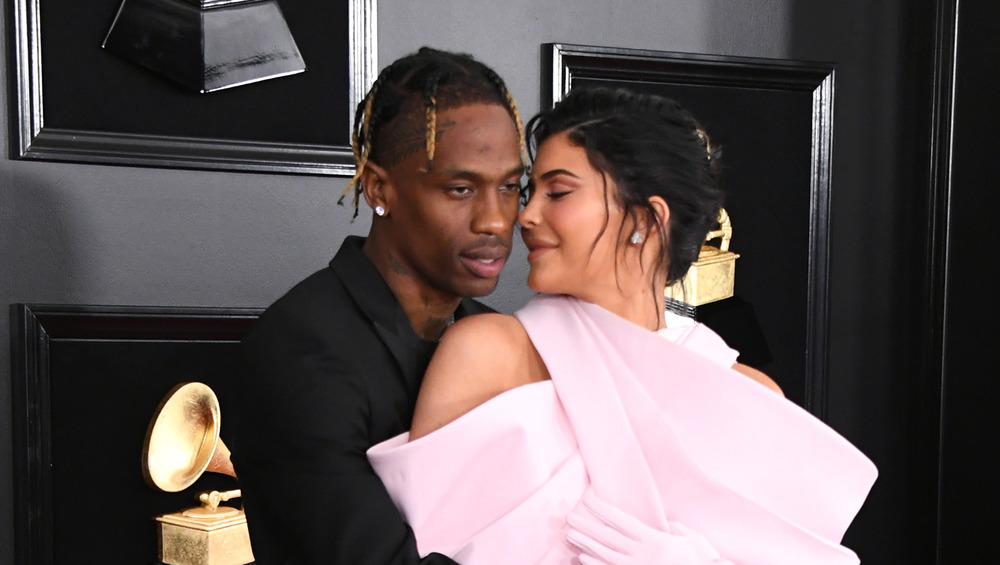 Jon Kopaloff/Getty Images
While Kylie Jenner and Travis Scott are no strangers to relationship rumors, the latest consensus seems to point towards a rekindling romance. According to ET, the pair, along with their daughter Stormi, are "relatively inseparable for the most part." The source continues by adding that Kylie and Scott are "doing a great job co-parenting together with little to no drama" and that "neither of them are interested in dating others at this time." The couple reunited for Stormi's third birthday party on Feb. 1, 2021, and both parents posted tributes to their daughter on Instagram. 
Kylie has been very vocal about her love for Stormi and motherhood in general, and according to ET, the reality star also has more babies on the brain. "[Kylie] absolutely wants more children one day and wants to provide Stormi with brothers and sisters of her own," the source told the publication. And, according to E! News, the duo is still "madly in love," though they aren't back together just yet. Considering their long history and mutual love and respect for one another, however, it won't be shocking to see the proud parents rekindle their romance in the near future and possibly expand their family.