The Truth About Billie Eilish's Struggle With Her Weight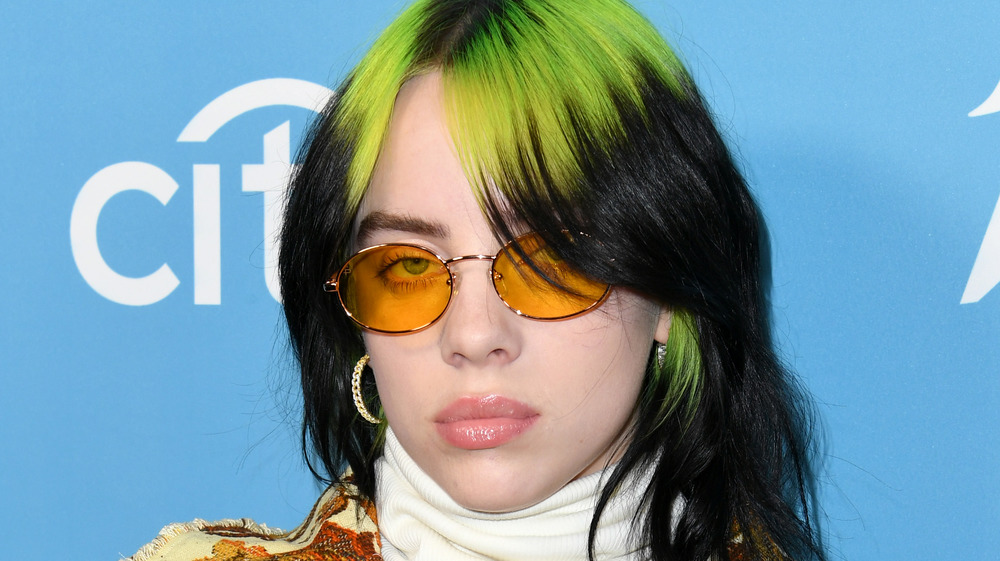 Jon Kopaloff/Getty Images
Billie Eilish has been vocal about her body insecurities in the past, and she's not shying away from the topic now. The singer is known for her unique music and her eccentric style, both of which have helped her amass a large, dedicated following. While Eilish's style has been the subject of speculation, she had some ulterior motives behind her go-to baggy clothing choices.
In an interview with Vanity Fair for the magazine's March 2021 cover story, the "Bad Guy" singer admitted that she "started wearing baggy clothes because of [her] body." Thanks to the loose-fitting clothing, Eilish was able to gain control of how the world saw her body. And, because Eilish is no stranger to online trolls commenting on her looks, her choice to cover up is especially empowering. 
Despite her clothing choices, Eilish is still picked apart online — and she's well aware of it. Instead of giving into the haters, Eilish is becoming more and more open about her struggles with her body image, and how she's grown into a healthier place over the years.
Billie Eilish was taking diet pills when she was 12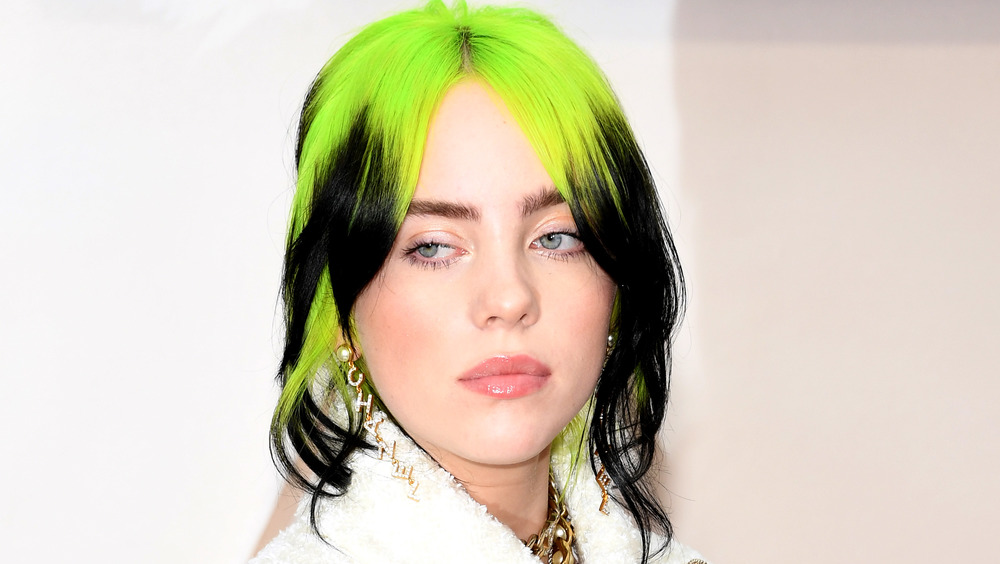 Kevin Mazur/Getty Images
Though Billie Eilish has worked towards a healthier relationship with her body image, that wasn't always the case. The star, who is 19 years old, admitted to taking diet pills and starving herself when she was younger. "I was, like, starving myself. I remember taking a pill that told me that it would make me lose weight and it only made me pee the bed—when I was 12," Eilish recalled in her Vanity Fair interview.
Of course, her admission came on the heels of the internet losing its mind over some photos of the singer, who ditched her typical baggy clothes for a casual outing. In the photos, Eilish is dressed in a simple tank top and shorts, which normally wouldn't be cause for speculation. Because it was such a drastic difference in attire from what the singer usually wears, however, the pictures went viral on social media.
Eilish expressed gratitude in her VF interview, however, that the pictures were floating around when she was in a more comfortable place with her body instead of "three years ago, when [she] was in the midst of [her] horrible body relationship."
Billie Eilish is taking back control of her image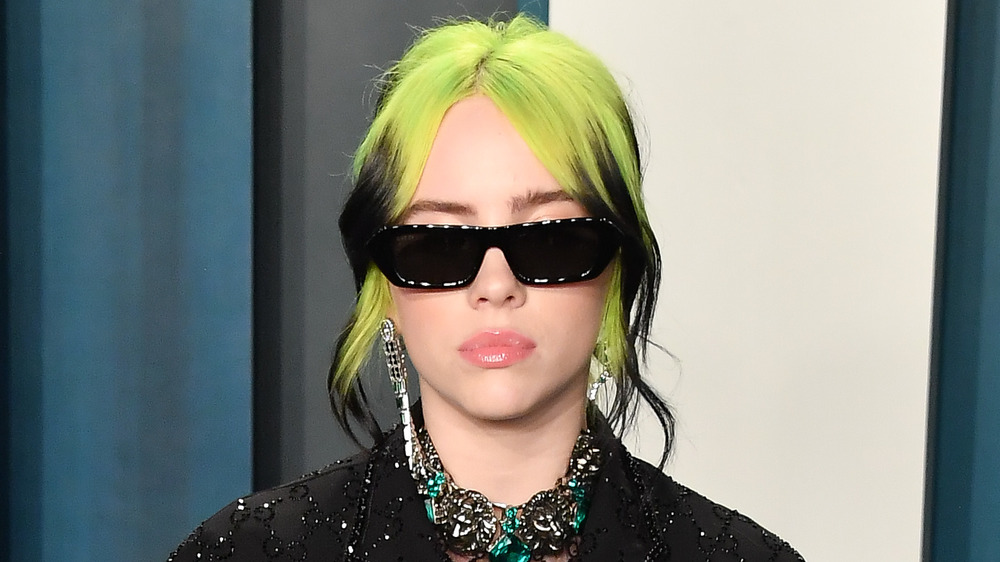 Allen Berezovsky/Getty Images
Despite her ongoing struggle with body positivity, Billie Eilish is indubitably taking control of her image and rewriting the narrative. In a May 2020 tour video in which she undresses and talks about her body image, Eilish gave fans an especially poignant message, which she opened up about with GQ.
"That tour video was about all that [speculation about her clothes and body]. It is me saying: look, there is a body underneath these clothes and you don't get to see it. Isn't that a shame?" she explained. The "Ocean Eyes" singer continues the sentiment, saying that "my body is mine and yours is yours. Our own bodies are kind of the only real things which are truly ours. I get to see it and get to show it when I want to." 
Eilish has only been on the music scene for a few years, yet she's already experienced overwhelming success. Though she knows that growing fame also comes with downsides — like internet trolls saying horrible things about her body — she's choosing honesty and openness as her weapon to fight back. Considering her honest approach and poignant takes on body shaming, we're likely going to hear much more from Eilish as she continues to grow and learn.