Chrissy Teigen Reveals Painful 'Regret' After The Loss Of Her Son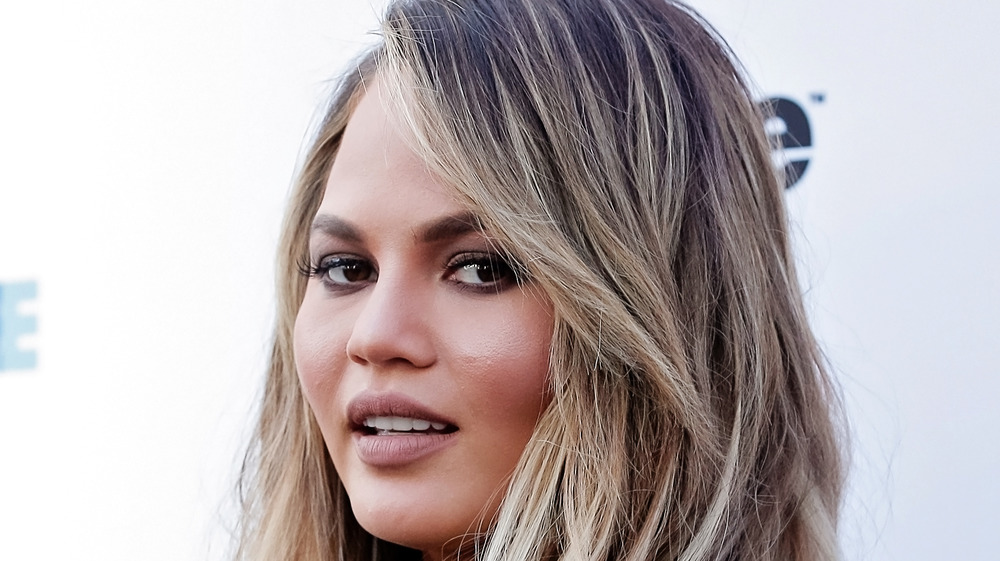 Tibrina Hobson/Getty Images
The world mourned with Chrissy Teigen and John Legend when they shared the heartbreaking news that they'd lost their son at 20 weeks gestation in September 2020. Teigen posted a series of photos to Instagram of herself and Legend crying in a hospital bed. "We are shocked and in the kind of deep pain you only hear about, the kind of pain we've never felt before," she wrote. "To our Jack – I'm so sorry that the first few moments of your life were met with so many complications, that we couldn't give you the home you needed to survive."
Teigen ended the post by assuring fans that she and Legend would spend time grieving the loss but supporting each other at the same time. "Every day can't be full of sunshine. On this darkest of days, we will grieve, we will cry our eyes out. But we will hug and love each other harder and get through it." 
Teigen was both criticized and applauded for the profoundly personal Instagram post, per BBC. She responded to the criticism with a Medium article, and when she said she did not care what other people thought, sharing the photos was essential to her grieving process. Since then she and Legend have been focused on healing from the trauma but, now, months later, Teigen says there is one thing she "regrets" not doing after Jack's birth.
Chrissy Teigen has 'remorse' for this split-second decision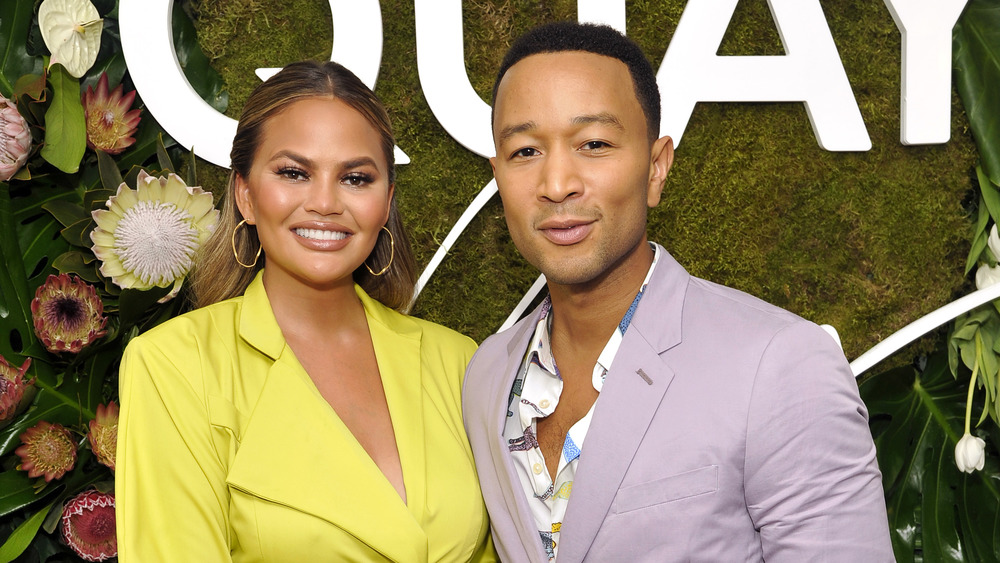 John Sciulli/Getty Images
In February 2021, Chrissy Teigen took to Instagram to share her remorse over never looking at her late son Jack's face after giving birth to him at only 20 weeks. The model and cookbook author shared photos from her husband, John Legend's, music video "Wild," which the two used to announce her pregnancy in August 2020.
"I was 10 weeks along and out of my mind happy," she began. Teigen then expressed how difficult watching the video ultimately became, as it now stands as a reminder of the loss of her son. "I am so full of regret that I didn't look at his face when he was born. I was so scared of seeing him in my nightmares that I forgot about seeing him in my dreams," she said.
"I hurt every day from that remorse. This month is a rough reminder, and to be honest, I thought the worst was over, but I guess life and emotions aren't on any sort of schedule." Teigen and Legend are understandably still dealing with the immense trauma that accompanied the loss. Nevertheless, they are doing their best to remain positive. "Love you guys to pieces and am grateful for all your support and love. I firmly believe energy and healing travels through the night sky and I feel it, I promise I do," she said, before adding, "and I love you jack. I miss you so so much.