The Real Meaning Behind Demi Lovato's What Other People Say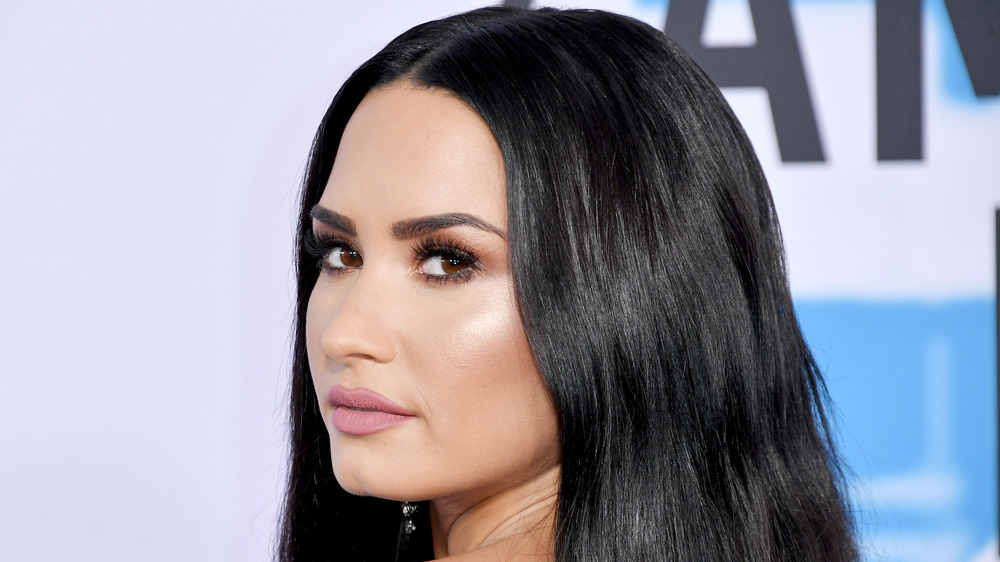 Neilson Barnard/Getty Images
Demi Lovato and Sam Fischer have teamed up on "What Other People Say," a single released in February 2021.
As NME reported, the new song is a heartfelt confession about the "pressures of society." The lyric video, released on YouTube, shows the pair as cartoon characters in a "Guess Who" style board game. Australian singer-songwriter Fischer told Metro that Lovato "connected so deeply" with the song's themes. According to Fischer, "What Other People Say" is about "how getting caught up with the wrong things can change you." Likewise, Lovato called the song "a reflection on what it's like to lose who you truly are in an effort to please other people and society," per NME.
Lovato has been open about her struggle with substance addiction and how she's spent time in rehab over the years, per Glamour, and the song seems to echo that journey. The pop star sings the lyrics, "I would not give in, I would not partake / In the same old drugs everyone else takes," referring to how she thought about drugs when she was younger.
Fischer also references his childhood in the second verse, musing, "I wish I could shelter the boy I knew / From the constant hell I'd put him through." The musicians then team up for the chorus, where they both declare, "But now I'm all f***ed up out in LA / 'Cause I care more about what other people say."
Sam Fischer was "blown away" when Demi Lovato agreed to sing with him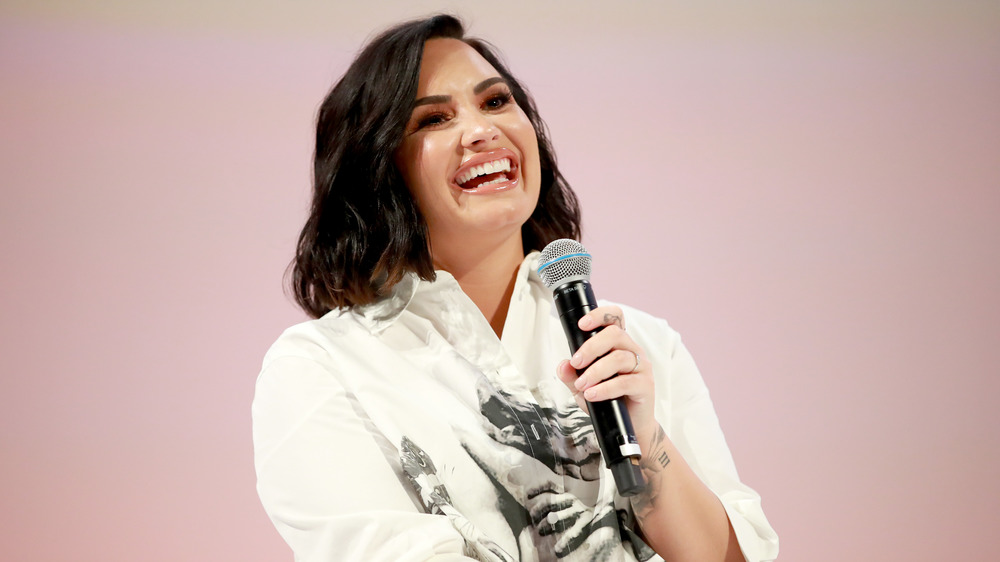 Rich Fury/Getty Images
Sam Fischer wrote "What Other People Say" years ago, according to Billboard, long before he broke out with his hit "This City." He reportedly always knew that it would work best as a duet, but was "blown away" when he was given the opportunity to sing with Demi Lovato, who he described as a "weapon."
"That girl works so hard, everything is so immaculate with her," Fischer told Metro, adding that she was "incredibly sweet" in person. "I just hope I do my fans proud, do her fans proud, she's just such a force to be reckoned with." He described the song itself as "a confession, realizing how far away you can get from who you are in an effort to be liked," per Billboard. 
Lovato stated in an Instagram post that the lyrics are "so special to my heart," and People reported that she pointed to the song's meaning as the reason she did the duet. "It's why I wanted to make this song with Sam," the singer confessed. "Ultimately it's about two humans coming together to connect and find solutions to their problems."
If you or someone you know is struggling with substance abuse and mental health, please contact SAMHSA's 24-hour National Helpline at 1-800-662-HELP (4357).