The Real Reason Fox Just Canceled Lou Dobbs Tonight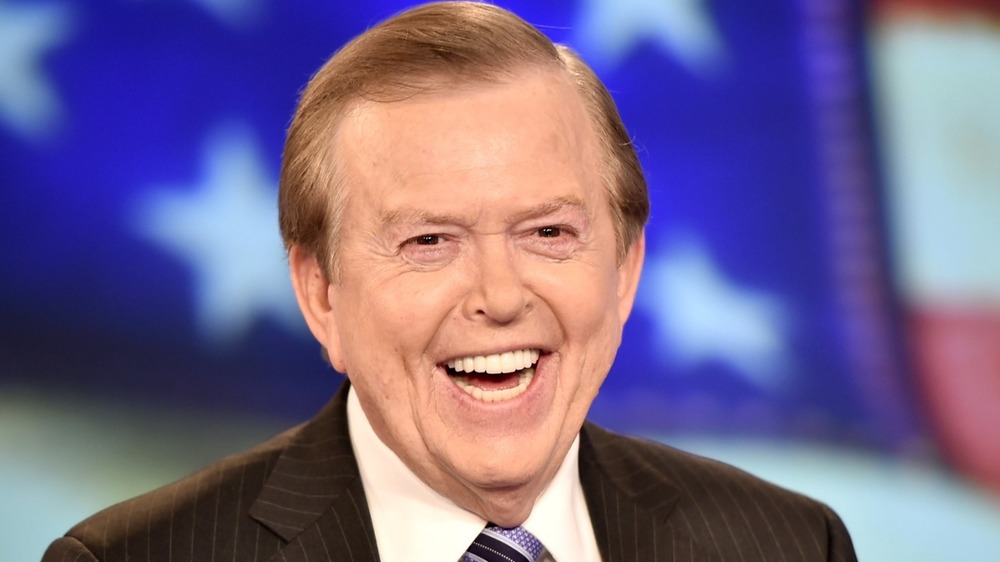 Steven Ferdman/Getty Images
Fox Business has canceled Lou Dobbs Tonight. The New York Times reported the show was canceled the same week a multibillion-dollar lawsuit was filed against the cable network and Dobbs.
According to The New York Times, "Mr. Dobbs was named in a lawsuit filed this week by the election technology company Smartmatic against Rupert Murdoch's Fox Corporation, Fox News, and two other Fox anchors, Maria Bartiromo and Jeanine Pirro."
According to Esquire, the Smartmatic lawsuit argues that Dobbs and the other parties engaged in a campaign to mislead the public that the "2020 presidential election was stolen from former President Donald Trump."
Lou Dobbs was one of former President Trump's most vocal allies, and the lawsuit outlines examples of the Fox Business host spreading misinformation about Smartmatic on his show. Keep reading to find out more on why Fox Business canceled Lou Dobbs Tonight. 
Lou Dobbs had been in trouble before at Fox Business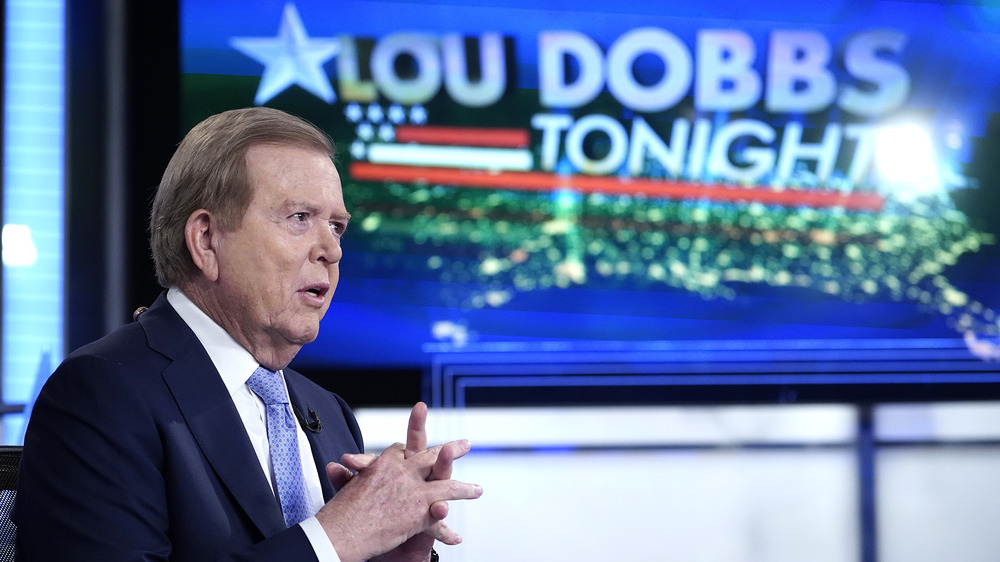 John Lamparski/Getty Images
Fox Business canceled the highly rated Lou Dobbs Tonight, but the show and its host have been in trouble with the cable network before. According to CNN, the far-right content on Dobbs' show "repeatedly caused consternation within the company." The source told CNN that Lou Dobbs created problems with advertisers who did not want to be associated with the show. But would those older complaints lead to a cancellation now? 
Under U.S. defamation laws, news organizations can be held liable for defamatory false claims made on their airwaves. A legal expert suggested to The New York Times that the network might have canceled the show because "the cancellation could help Fox in its defense of the lawsuit." CNN legal analyst Ellie Honig described the lawsuit as a "legitimate threat" to the cable network. Lou Dobbs Tonight was responsible for many false claims against election technology company Smartmatic and many of these claims were outlined in the filing documents of the lawsuit. 
Perhaps one of the most egregious claims in the lawsuit, as related by The New York Times? "That Hugo Chávez, the deceased president of Venezuela, had a hand in the creation of Smartmatic technology, designing it so that the votes it processed could be changed undetected. (Mr. Chávez, who died in 2013, did not have anything to do with Smartmatic.)"