The Truth About Jennifer Lawrence's Injury On Her Movie Set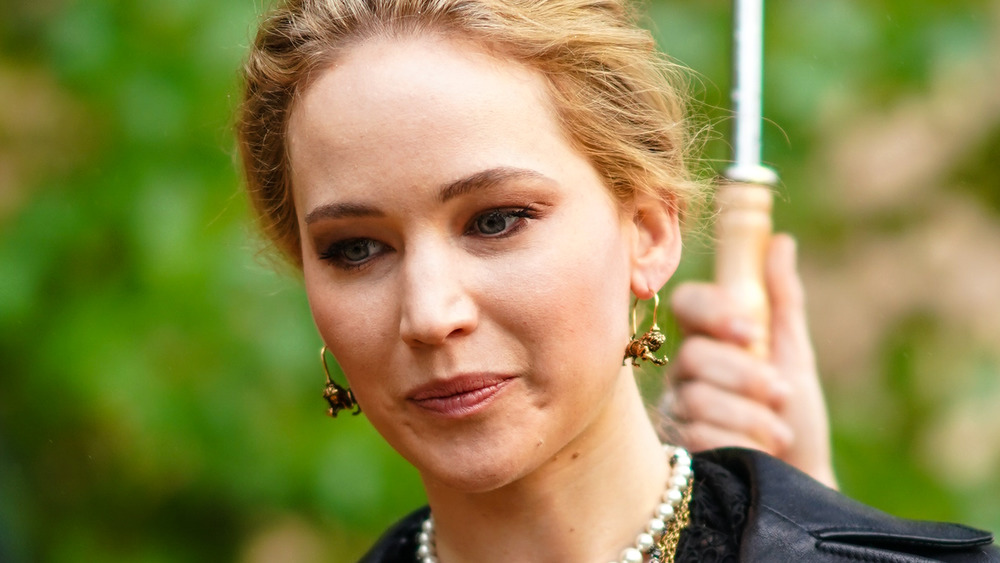 Edward Berthelot/Getty Images
While actress Jennifer Lawrence found critical acclaim with her starring role in Winter's Bone, she skyrocketed to Hollywood stardom with The Hunger Games in 2012. Fans became obsessed with Lawrence's likeable, relatable, and hilarious personality. Producers seemed to like the actress, as well, as Lawrence went on to star in Silver Linings Playbook opposite Bradley Cooper, Red Sparrow, and American Hustle.
Aside from her starpower on the big screen, Lawrence may forever be remembered as the actress who fell up the stairs at the Oscars in 2013. The faceplant moment overshadowed the star's Best Actress win that night, but that was just one of Lawrence's many blunders. (After all, she did once reveal to Seth Meyers that she threw up in front of Miley Cyrus.) 
Fast forward to 2021, when the accident prone actress came close to serious injuries thanks to an incident on set of her new film, Don't Look Up. The actress was filming in Boston, seemingly alongside A-list co-stars Leonardo DiCaprio, Cate Blanchett, Timothée Chalamet, and more. But what happened to Lawrence exactly?
Glass exploded on set of Jennifer Lawrence's new movie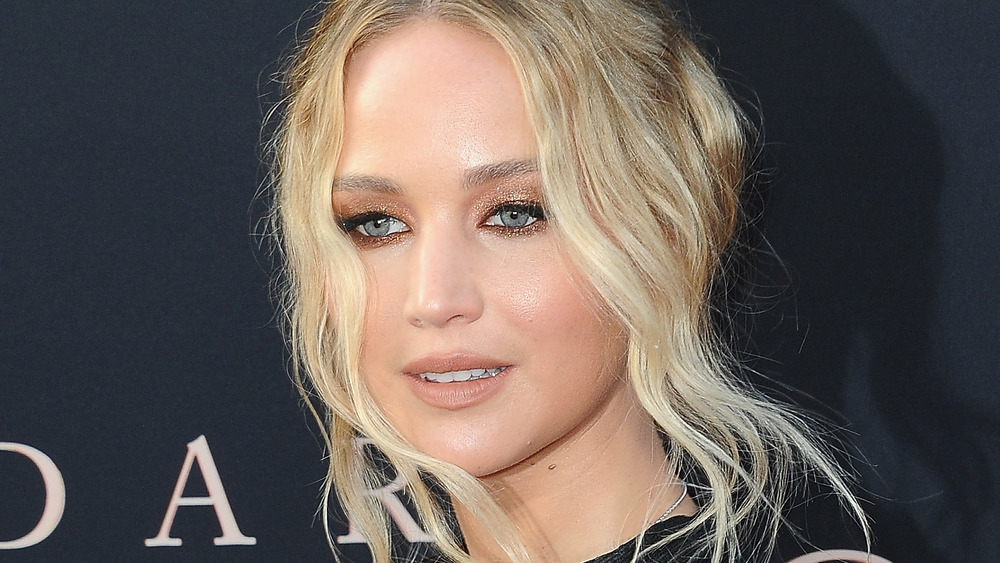 Albert L. Ortega/Getty Images
The new film Don't Look Up is set to feature a star-studded cast, with appearances from Jonah Hill and Ariana Grande. Actress Jennifer Lawrence stars in the film, reportedly donning a bright red wig for the role.
Unfortunately for the Hunger Games star, her job on-set turned out to be a bit more dangerous than expected. According to Page Six, Lawrence was injured when glass exploded, hitting the actress in the face. The publication reports that filming was delayed a day due to the incident.
"An explosion was set up for a stunt in which glass shatters," sources told Page Six. "It was a stunt in which the glass was supposed to shatter — but it injured her."
The scary incident was not enough to hurt the actress substantially, as Page Six also reported that Lawrence is expected to be just fine. Hopefully the incident will be the last unfortunate accident for the Silver Linings Playbook actress.