The Truth About Kyle Busch's Wife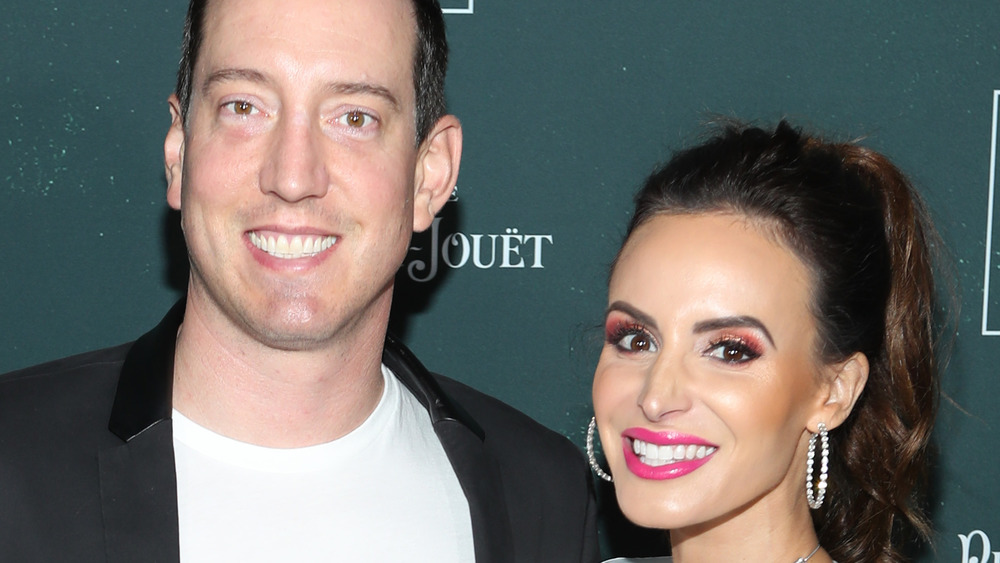 Jerritt Clark/Getty Images
NASCAR driver Kyle Busch's wife Samantha Busch is his partner in life and in business. Samantha is the co-owner of Kyle Busch Motorsports, according to her personal website. She also uses her website to share her insights on fashion, beauty, fitness, and food, among other lifestyle topics. She launched the website in between NASCAR races. Prior to becoming a public figure, Samantha grew up in Indiana, eventually attending Purdue University, where she earned both a bachelor's degree and master's degree in psychology.
In addition to running Kyle Busch Motorsports, Samantha started AVANTI the Label, which is an online store that also provides free "style advice for any occasion" in an effort to "take the stress out of outfit planning." Samantha is also a very vocal advocate for in vitro fertilization in the midst of her own "personal struggles with infertility."
She and Kyle welcomed their son Brexton Locke Busch in May 2015, per People. The Busch family has been very open about their quest to add another child to the family. Throughout their journey, they decided to "financially help others" who want to expand their families by starting their own organization called Bundle of Joy Fund.
Kyle and Samantha Busch want a second child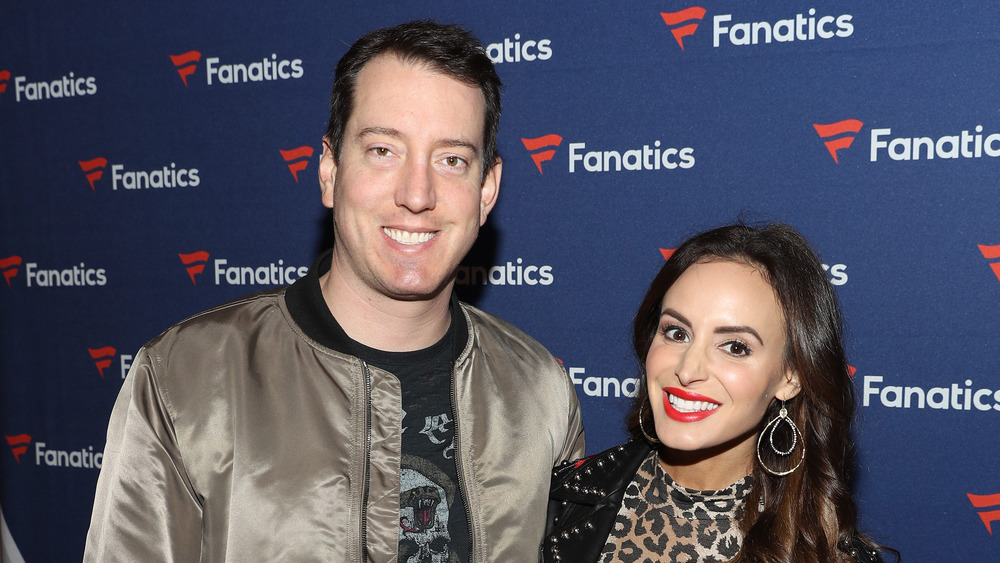 Tasos Katopodis/Getty Images
In November 2020, NASCAR driver Kyle Busch's wife Samantha Busch shared a video of the couple awaiting the pregnancy test results from their surrogate. Unfortunately, the test was negative, with Samantha writing, "I have no idea where we go from here, that was our last girl embryo." Following the social media reveal, Samantha told People, "You put so much faith and hope in every round. By this time, you would think we would manage our expectations, right?" However, it's easier said than done. 
Kyle and Samantha had their son Brexton via in vitro fertilization (IVF) treatment in 2015. After that, they tried the procedure again, which led to Samantha's miscarriage in 2018. Despite their years of tough times in the public eye, Samantha believes that "every challenge has made [them] who [they] are today." Today, Samantha runs multiple businesses and helps other families on their own journeys for children, in addition to raising her own son.