The Tragic Death Of Bubba Wallace's Cousin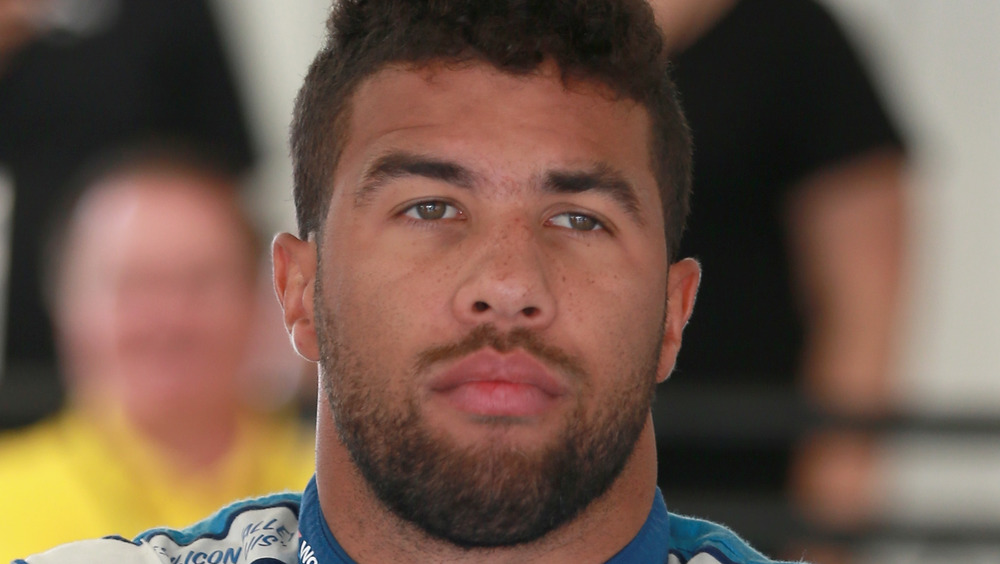 Sean Gardner/Getty Images
Bubba Wallace has had quite the impressive NASCAR career, going from being sponsored by his father to becoming one of the best drivers with a net worth of $3.5 million. But his road to success hasn't been without its challenges. A proud activist for social justice, he was one of only a few NASCAR drivers, per USA Today, to speak out about the death of George Floyd. Taking to Twitter, Wallace, who is the only Black full-time NASCAR driver, didn't mince words as he slammed, "S***'s getting old... hell it's been old. Wtf is gonna change?!"
And while he's received plenty of support from NASCAR and his family, including his girlfriend, he's also faced plenty of backlash. Like the time when an alleged noose was reportedly found in his garage stall back in June 2020, per Yahoo! Sports. Wallace addressed the alleged threat on Twitter, writing, "Today's despicable act of racism and hatred leaves me incredibly saddened and serves as a painful reminder of how much further we have to go as a society." Meanwhile, NASCAR went ahead and banned the confederate flag, per CNN, at all races and events. So where does Bubba Wallace's passion for activism come from? As it turns out, he knows all too well about the tragic reality of police brutality.
Bubba Wallace's family has dealt with police brutality before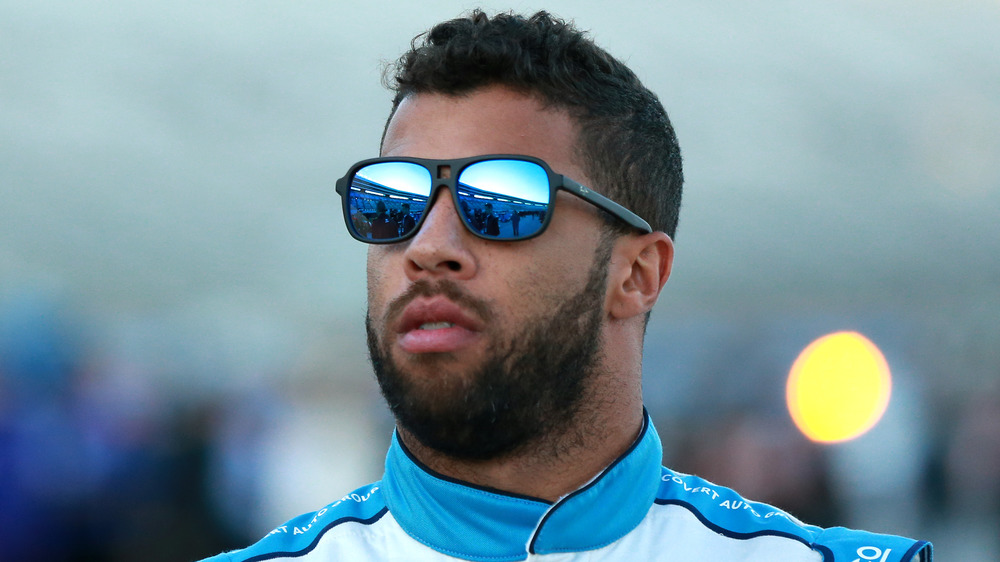 Sean Gardner/Getty Images
Sitting down for a "powerful conversation" on Dale Earnhardt Jr.'s podcast, Dale Jr. Download, in June 2020, Bubba Wallace opened up about losing his cousin for the very first time. Wallace was about 8 and attending his sister's basketball game, "running around the gym" with the other kids, when "all of a sudden, I hear a scream, like the worst scream that you'd want to hear," he recalled. "Not like a somebody-scared-you scream, like something bad had just happened. And I look over and I see my mom running out the door, and we had just found out my cousin was shot and killed by a police officer. Unarmed."
Wallace shared how his 18-year-old cousin was hanging out with friends at a gas station in Knoxville, TN following a football game when the clerk, "who happened to be white," called the police. Then tragedy struck. "The police officer had ordered my cousin Sean to put his hands up and he did, and that officer walked away," Wallace recounted. Then Sean "went to grab his phone to call his mom because he was scared and was shot and killed from the other police officer." The family failed to get closure through justice as, according to NBC Sports, the officer was cleared by a judge and the family lost a wrongful death lawsuit against the City of Knoxville in 2006.