Odd Things About Blake Lively And Ryan Reynolds Marriage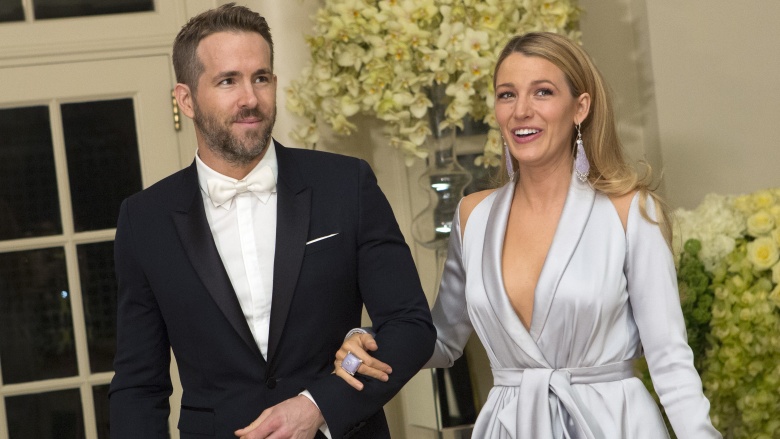 Getty Images
If you could look up couple goals in the dictionary, there would more than likely be a picture of Blake Lively and Ryan Reynolds staring up at you with their mega-watt smiles. They're considered to be two of the most attractive people in Hollywood (if not the planet), and their film and TV credits aren't too shabby either. Although some might think they are poised to be the next Brangelina - minus the earth-shattering split that left fans in a tizzy, of course – there are enough rumors surrounding this couple to put Gossip Girl to shame.
There's the murky timeline from the start of their relationship, the constant rumbles of an impending divorce, and rumors that their marriage is far from the picture-picture image they portray. At the risk of causing a universal meltdown by pointing out the peculiarities of an otherwise flawless couple, here are some odd things about Blake Lively and Ryan Reynold's marriage.
Were they really in the friendzone?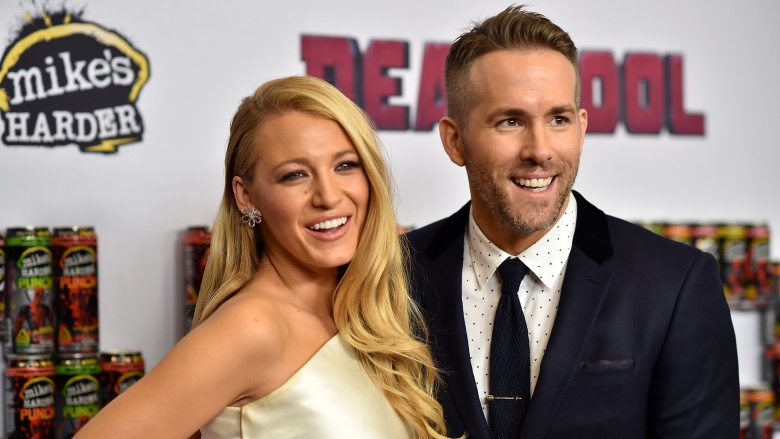 Getty Images
Between filming back-to-back blockbusters and attending movie premieres all over the world, it can be difficult to find time to squeeze in a date, which is probably why co-stars often end up dating one another. Take Lively and Reynolds, for example. They met on the set of Green Lantern in 2010 and bonded as "buddies" before things got hot and heavy.
The main reason it took so long for the twosome to realize they were perfect for each other is because they were involved with other people. At the time, Lively was dating Hollywood hunk Leonardo DiCaprio, while Reynolds was married to The Avengers starlet Scarlett Johansson. 
Filming for Green Lantern began in March 2010 and by July 2011, Reynolds and Johansson's divorce was finalized. Lively followed suit by ending things with DiCaprio in October of that same year. Just weeks after putting the kibosh on her fling with DiCaprio, the actress and Reynolds were spotted in Boston celebrating his birthday. "They are very much a couple," a source told People after those photos were published. "They're really happy together."
These two were really cutting things close from the time they ditched their old flames and embarked on their whirlwind romance. Naturally, it makes us wonder if there was some overlap going on here, but the world may never know.
Their first date was a double date—with other people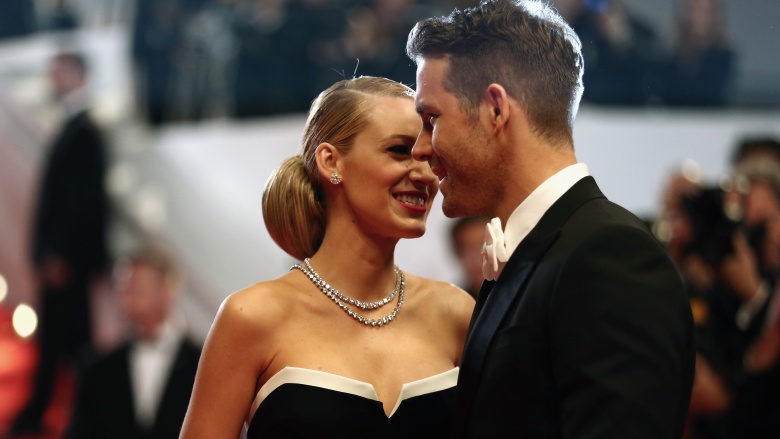 Getty Images
Although it's easy to see that Lively and Reynolds are oh-so-perfect for each other, it actually wasn't love at first sight for the couple. Double dates are awkward enough without your date ogling the person on the other side of the table, but that's exactly what happened to the poor, unfortunate souls who happened to be paired up with the future Mr. and Mrs. Reynolds.
"About a year after Green Lantern had come and gone and we were both single we went on a double date—she was on a date with another guy and I was on a date with another girl—and it was like the most awkward date for the respective parties because we were just like fireworks coming across," Reynolds said in a 2016 interview with People.
Not only did they have a foursome with their former-baes, but Lively also attempted to play matchmaker for Reynolds. "We were such good friends for so long and we both got to know each other as friends so when we were both single, we were still trying to find each other's [perfect date]. 'Oh, who would be good for you?' We'd sit around being like, 'Oh jeez, do you know anyone?'" she told Entertainment Weeklky (via Cosmopolitan). 
It sounds pretty strange that it took them so long to realize love was standing right in front of them. Like, hellooo, Earth to Blake and Ryan! 
A hush-hush wedding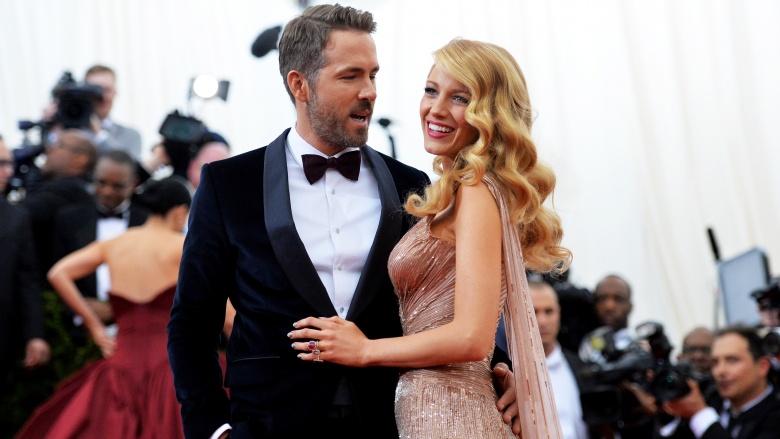 Getty Images
When it comes to secret celebrity weddings, Lively and Reynold's nuptials take the cake (and oh, what an extravagant, expensive cake it probably was). Although she's known for her ability to dish out secrets like nobody's business on the TV series Gossip Girl, in real life, it seems she definitely knows how to seal those lips. The couple is known for being extremely private and reportedly went to great lengths to ensure their wedding flew under the radar of even the most diligent paparazzi, "reportedly asking guests to sign a non-disclosure agreement and confiscating all phones during the ceremony," said Vogue.  
Tidbits of information surrounding the joyous occasion eventually leaked, including the guests list, which included her Sisterhood of the Traveling Pants costars America Ferrera, Amber Tamblyn, and Alexis Bledel, according to Us Weekly.
While we're certain the day was magical, we can't help but wonder why the ceremony was kept so hush-hush. Lively did spill some juicy deets and a few blunders in an interview with Vogue. "Our wedding was becoming a disaster, and we didn't know what to do, so we called Martha [Stewart]," the actress said. Stewart said her "idol" sent a team to save the day. 
So, does Lively want to keep her wedding details private, or is she down to spill even more piping hot tea about her big day? We're all sorts of confused.
They got married on a former slave plantation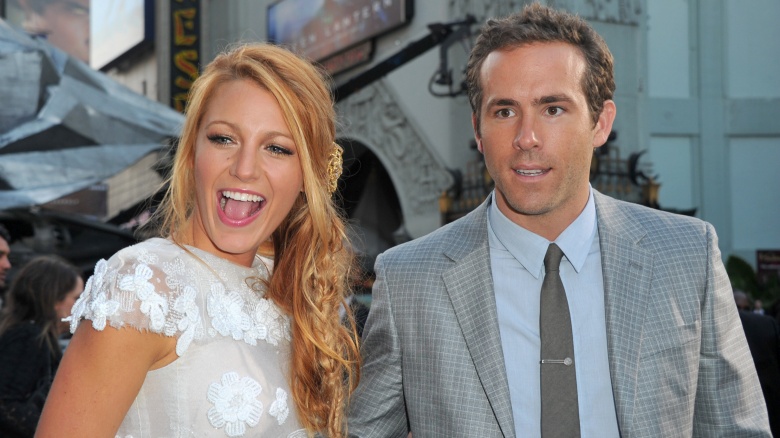 Getty Images
Celebrity couples are notorious for ditching tradition and getting married in unusual settings, and Lively and Reynolds were not to be upstaged. The pair said their "I do's" at Boone Hall Plantation in Mount Pleasant, S.C. The location sounds lovely and all, considering the site is the exact same filming location of The Notebook. While movie buffs also gave their stamp of approval, others were giving Lively and Reynolds the side eye.
First, we have to ignore the fact that Lively reportedly dated Ryan Gosling — the star of The Notebook – back in 2010. Yes, we know, it makes her wedding location even more wacky, but people were more up in arms because the former plantation was historically involved in slavery and even boasts "eight original slave cabins."
This all came back to bite the couple in the butt when Reynolds gave a shout out to the 2018 movie Black Panther in a tweet that read, "BELIEVE. THE. HYPE. All hail the king," in support of the film, which takes place in the fictional African country of Wakanda. He was swarmed with a series of replies from the Twitterverse, with users quick to point out how odd it was for him to support the film while choosing a plantation as the backdrop for his wedding. 
They're big on social media PDA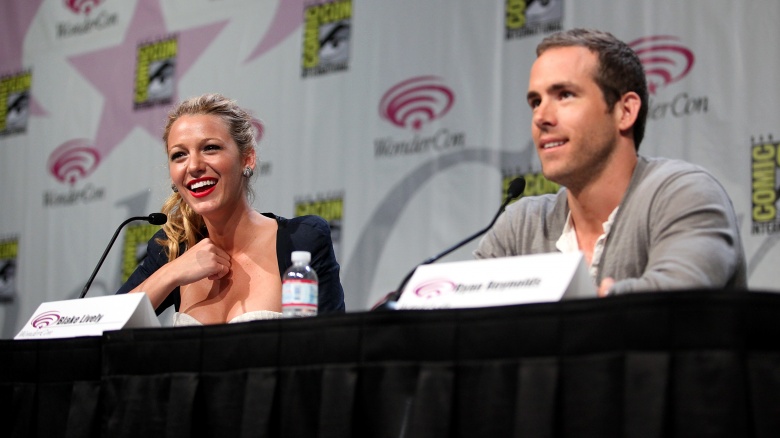 Getty Images
For a couple who didn't announce its engagement or wedding and is really picky about showing off their children (more on that later), these two really pack on the PDA online. 
Lively and Reynolds maintain a strong presence on both Twitter and Instagram. From communicating through odd, emoji tweets to posting Photoshopped pictures with captions about denim condoms, it's clear the two have no problem sharing their inside jokes with the world. Lively also posted a risqué picture on her Instagram account with her husband and the caption, "Two Deadpools, one cup. Your turn," and how could we forget the time Reynolds uploaded a birthday dedication to his wife but hilariously cropped her out of the picture. It's clear these two will go to great lengths to keep their love alive via random tweets and posts, but we just wish this Hollywood power couple were just as candid IRL.
They can't shake divorce rumors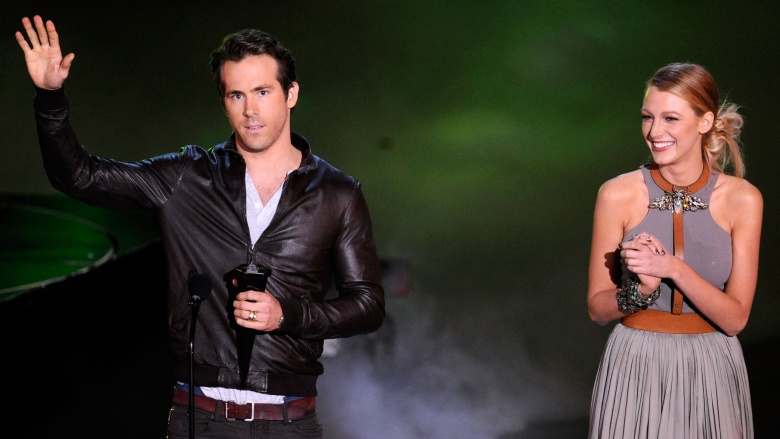 Getty Images
For a couple who has seemingly found its happily ever after, there has been a constant flood of rumors about the pair's private life. While gossip columns and tabloids don't typically side in favor of celebrities' happiness, there seems to be a particular fascination with Blake Lively and Ryan Reynolds. Whether it's speculation that Lively is back together with former flame Leonardo DiCaprio or that Reynolds is cheating with Deadpool co-star Morena Baccarin, it seems this Mr. and Mrs. cannot catch a break. 
In March 2018, they fanned the flames when the International Business Times tweeted a link to a story that posed question: "Deadpool's Ryan Reynolds and wife Blake Lively struggling to spend 'quality time'?" Reynolds clapped back with a tweet that said, "I wish. I could use a little 'me time.'"
Let's face it, Hollywood marriages usually have a short shelf life, and gossip rags are the first to get the rumor mill churning. In the case of Lively and Reynolds, we really hope that this isn't an instance of art — or tabloids — imitating life.
They let Taylor Swift third-wheel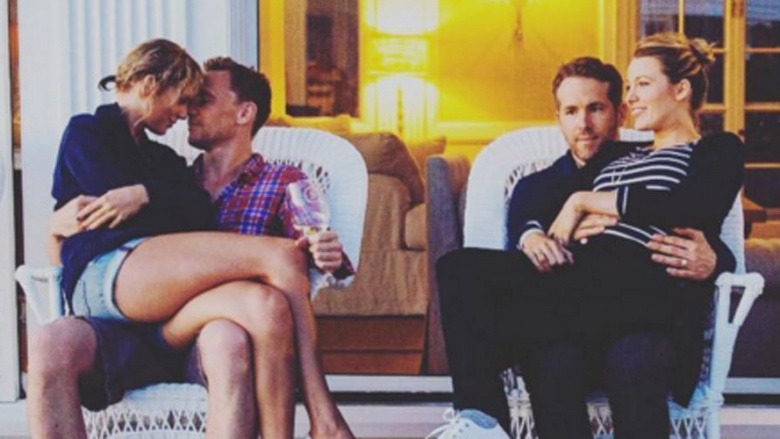 Instagram
Once you become a part of songstress Taylor Swift's infamous squad, you're in it for life, and that apparently still applies even after members of her all-girl crew get hitched. The two Hollywood starlets have been BFFs for a while, at least since December 2015, when Lively showed the world her Swiftie status at the "Shake it Off" singer's Brisbane, Australia concert. 
When Swift isn't in a potentially Grammy Award-winning relationship, she doesn't mind third-wheeling with her bestie and Reynolds. Not only did Swift give Lively better birthday shout-outs than Reynolds, but the actress even requested a "Husband Upgrade" after Swift dressed up as Reynold's character, Deadpool, for Halloween. If you need further evidence of Reynold's feelings on the third-wheel situation, please refer to the Instagram picture above, snapped at Swift's Independence Day party in 2016.
We're all for T-Swizzle and Lively being ride-or-die besties, but our strange-o-meter is going haywire over their super-close bond. Not only is the couple apparently happy to let Swift tag along, but the singer also managed to score some coveted access to one of the couple's mysterious children...
They're protective of their kids, unless your name is Taylor Swift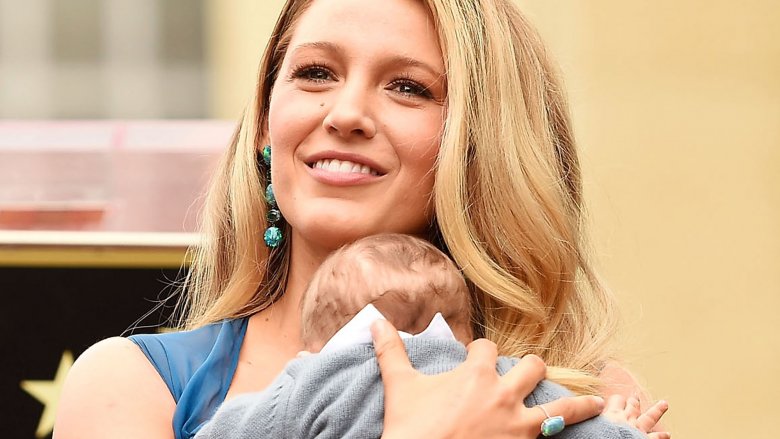 Getty Images
After a lot of speculation, E News! confirmed that the adorable tot who can be heard on Taylor Swift's song, "Gorgeous," is none other than Lively and Reynold's eldest daughter, James. According to E!, that music rumor was confirmed in the liner notes of the singer's album. "Baby intro voice by James Reynolds," the album booklet says. That's cool and all, because it's not the first time a celebrity kid has lent their vocals to a track. However, it's a bit strange to us that Lively and Reynolds allowed all this to go down. 
They're known for reprimanding photographers who snap pictures of their daughters, including in April 2018, when the actress and James were snapped at Martha Stewart's Easter egg hunt. "The photos were taken by a man hiding outside of a private party, which is disturbing on many levels. We appreciate all magazines, websites and publications who are standing by protecting the privacy of children and vowing to cut off the supply chain to help end the stalking of children," a spokesperson for the actress told Page Six. 
That statement was followed up by Lively reportedly going on a social media blitz to politely ask fans to remove images of James from their Instagram pages.
Let's recap: posting photos of the Lively-Reynolds' little ones is a no-no, but using their sweet vocals on a song released by one of the most popular musicians on the planet is A-okay. Sounds like this couple prefers for their children to be heard but not seen. Hey, whatever floats their boat, but it's still a bit strange, no?
She treats him 'like a girlfriend'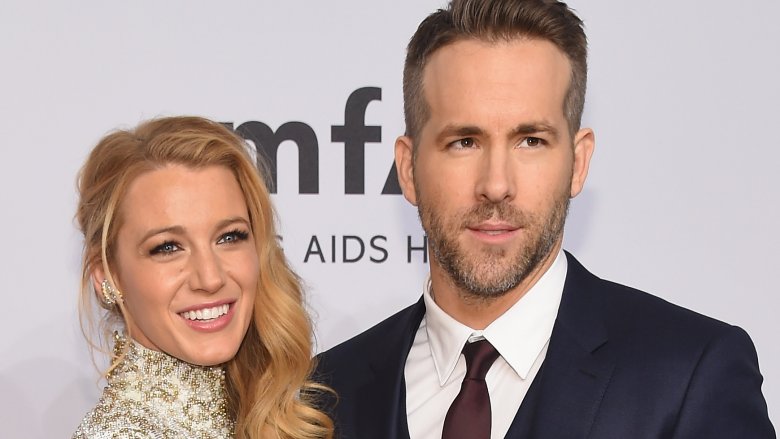 Getty Images
Anytime Blake Lively gives an interview to discuss her marriage, she can't help but bring up the fact that it was her friendship with Reynolds that created a solid foundation for their relationship. Doesn't it seem like she's really pushing this whole from-friends-to-lovers rhetoric?
In an interview with Glamour magazine, the actress was asked how she and Reynolds deal with conflicts in their marriage. "In other relationships, if something came up, I would call my girlfriends or my sister, and say, "Hey, this is what he did — what should I do?'" she said. "Where with him, we were friends for two years before we were ever dating. And I treat him like my girlfriend. I'm like, "Hey, this happened. It upset me. This is how I feel. What do I do?'" Hmm...
Is it a good thing to compare your husband to one of your girls? In all fairness, she also mentioned that Reynolds treats her the same way — like a "best buddy."
Obviously, it works for them, no matter how odd it sounds to us. Even so, perhaps Lively should've kept this info to herself because now we're trying to scrub away the image of these two giving each other mani-pedis and braiding one another's hair.
His tweets are so fake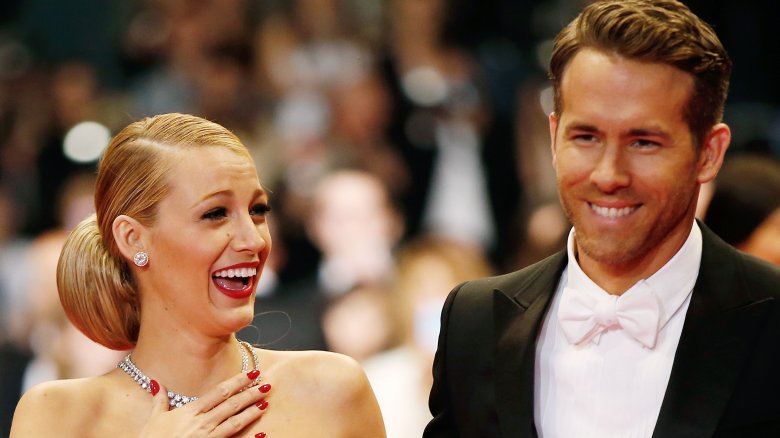 Getty Images
If you're not following Reynolds on Twitter, what the heck are you doing with your life? His feed is a goldmine of witty and haphazard tweets randomly fired off as they flow through his stream of consciousness. 
"My daughter loves being buried up to her neck in sand at the beach. Her little face lights up when I come back to get her the next day," one hilarious tweet reads. Although we're pretty positive he didn't leave his adorbs daughter under a mound of sand overnight, we feel privileged enough to be granted a peek inside the super elusive couple's family life — even if it's via a 280-characters or less tweet.
But come to find out, Reynolds' tweets are actually an exaggerated farce. "He may as well work for the [National] Enquirer. When he says 'my daughter,' he's never, ever talking about her. Everything is a completely made-up scenario," Lively told Glamour magazine. "He'll run them by me sometimes just to make me laugh." Bummer.
Near, far, wherever you are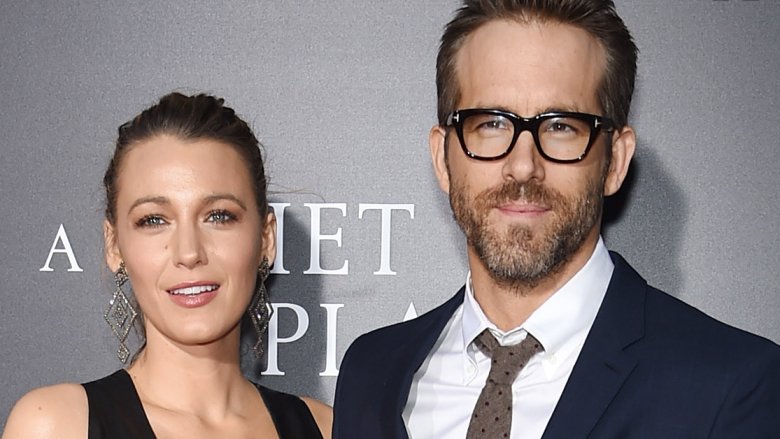 Getty Images
Blake Lively and Ryan Reynolds are all about togetherness, to the point that they even coordinate their filming schedules so they can be by each other's side. 
Lively told People magazine that they'll pack up their two daughters and spend time on set as a family, and they never spend more than "a day" away from each other.
She dove even deeper into this topic during an interview with Vogue magazine. "Everything we do in life we do together... If I'm working on a movie, he helps me with my character; I do the same with him. Picking out a coffee table. What we're going to eat." 
This is why you hardly ever see Lively without Reynolds and vice versa, and at red carpet events, she never shows up solo, unlike other celebrities. 
Some couples would go stir-crazy at the thought of being attached at the hip, but this is no ordinary couple.
Adultery is a joke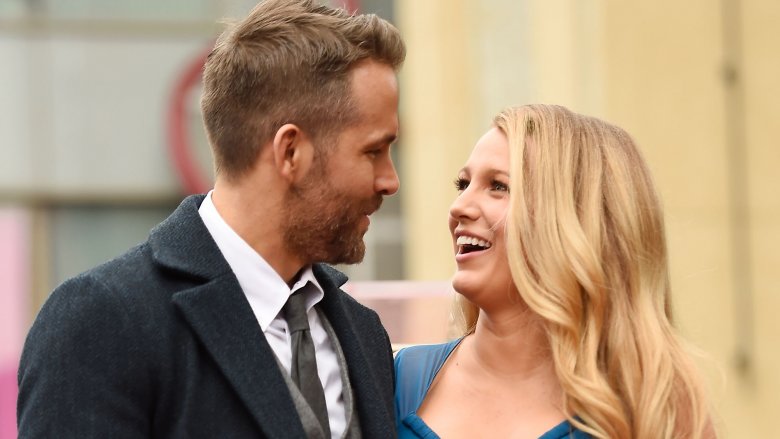 Getty Images
Divorce rumors have shrouded these two since the start of their marriage, and the couple added gasoline to the gossip bonfire by trolling each other on Valentine's Day 2018. 
Instead of celebrating the lovey-dovey holiday with mushy posts in dedication of each other, Reynolds kicked off the troll-fest with an Instagram gym selfie and the caption: "Ten minutes into writing an email to my mom, when I realized there was no phone in my hand," which prompted Lively to respond in the comments with: "Why won't this damn app swipe right?!?!!" (via Us Weekly).
This started a bit of cringe-worthy banter between the two lovebirds, with Reynolds responding, "Because it's the E-Harmony app," and Lively finishing off the back-and-forth with, "Can you show me how to download that? Ever since Ashley Madison closed I've been so lonely." Yep, that last joke was a nod to the website that promotes extramarital flings. Yikes. 
Someone. Please. Make. It. Stop.