38% Of People Are Looking Forward To This 2021 Award Show The Most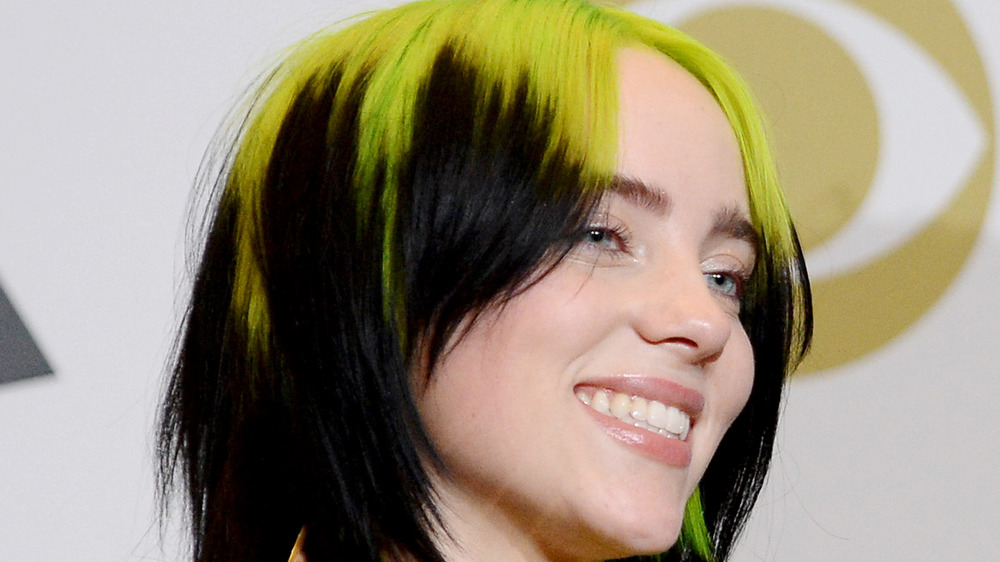 Amanda Edwards/Getty Images
As spring 2021 rolls around, another season is fully upon us as well: award season! Whether you love them or hate them, award shows are some of the most highly-anticipated events in Hollywood. Some of the biggest award shows include the Grammys, Golden Globes, MTV Video Music Awards, the Oscars, the Tonys, the Emmys, and more — and some of the most well-known and hottest celebrities go all-out for the events. In the past, fans have eagerly tuned in to see which celebrities will grace the red carpet, what they'll wear, and who will take home the most coveted awards. And, of course, there's always a guarantee of candid (and hilariously awkward) moments on the red carpet and during the show itself. 
Because of the pandemic, the 2021 award season is going to look a little different. Fortunately, the shows will go on with precaution measures, and people are eager to take in all the excitement. As it turns out, however, fans are divided about which show they're most excited to watch. Nicki Swift conducted a survey about which award shows people are most looking forward to — and the results may surprise you.
Fans are most excited for the film industry's biggest night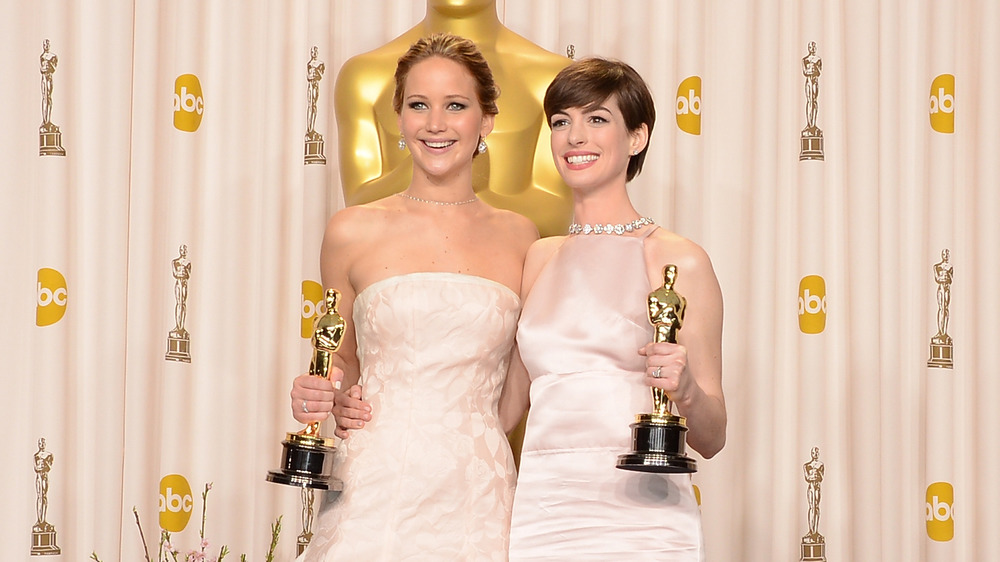 Jason Merritt/term/Getty Images
The Academy Awards, aka the Oscars, are often the most-watched award show of them all — and, as it turns out, it's the show that Nicki Swift readers are most looking forward to! In a survey with 20,000 voters, we asked which award show you were most looking forward to. The options were the Oscars, the Grammys, the Golden Globes, and the MTV Video Music Awards — and the Oscars swept the poll with 38 percent of the votes. Coming in second place at second place was music's biggest night, the Grammy Awards, with 22 percent of the votes. Coming in third place was the VMAs with 15 percent, and finally the Golden Globes with 8 percent (the final 18 percent of respondents answered "other," perhaps enjoying a night like the Emmys or Tonys the most).
There's no doubt that as to why the Oscars is the show that fans look forward to the most. Some of the hottest celebrities make a rare public appearance for the ceremony (ahem, Leonardo DiCaprio), and it's always a memorable and riveting night. Plus, viewers at home can even place their bets. While the 2021 award show has been pushed back to April 25 and the nominations haven't been announced yet, fans are already making predictions and looking forward to the star-studded event!