How Much Was Larry Flynt Worth When He Died?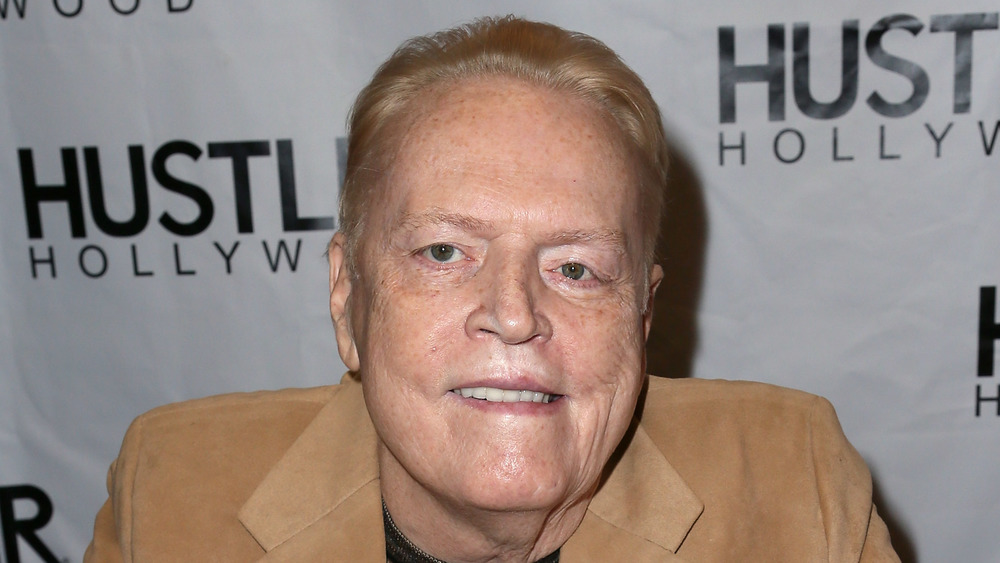 David Livingston/Getty Images
Media magnate Larry Flynt died Feb. 10, 2021 at his home, according to the New York Post. The Hustler magazine founder was 78. His cause of death was reportedly due to heart failure.
While it's no secret that Flynt had some enemies (lest we forget the harrowing murder attempt in 1978 that rendered him paralyzed from the waist down), it goes without saying that he accomplished a great deal during his time on Earth — including creating an entire empire built upon pornography. It appears that like many other financially prosperous individuals, he preferred to live by the old adage, "work hard, play harder." Hence, the golf course mansion in Maui that he scooped up for a cool $5.7 million in 2015, per the Los Angeles Times. But just how much was the tycoon worth at the time of his death? Keep reading to find out.
Larry Flynt was a risk-taker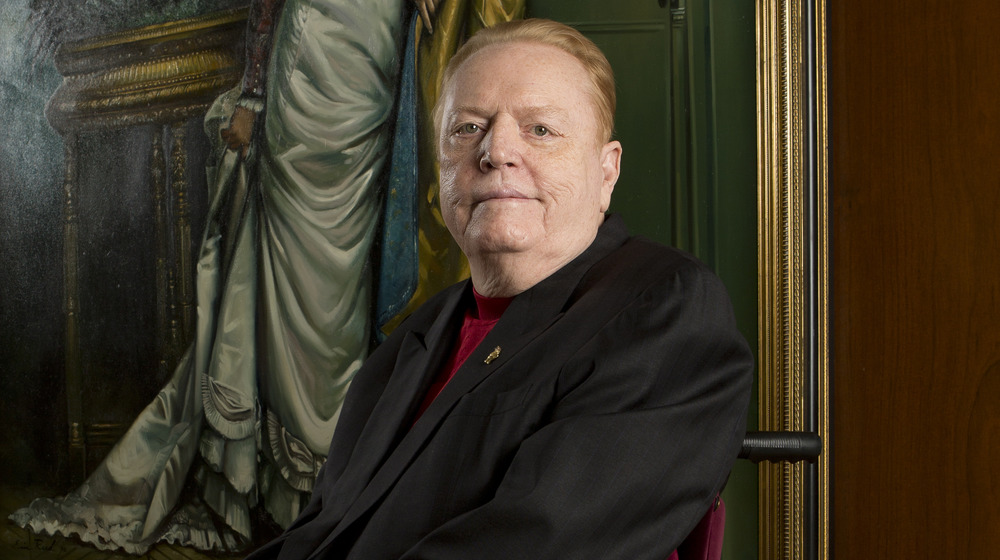 Dan Tuffs/Getty Images
According to Celebrity Net Worth, businessman Larry Flynt was worth a whopping $500 million. We'll let you do the math on how many magazines he had to sell in order to reach that level of wealth.
It's reported that Flynt's fortune grew from a meager $1800 investment of his personal savings into his mother's bar in Dayton, Ohio in 1965. After spending some time revamping the bar, he soon turned it into a lucrative enterprise. With the profits, he re-invested and opened more bars, including the famous Hustler Cocktail Lounge in 1968. According to The Cincinnati Enquirer, his business model was simple: "Nothing fancy. No delusions of respectability. Just a safe bet that the world was full of men willing to pay cash to drink cheap beer and look at pretty dancers."
In 1972, he decided to create a newsletter to drum up business for his nightclubs, and it was that idea that gave way to even loftier ventures. Enter Hustler magazine in 1974, and the rest is history. That history included the 1996 Oscar-nominated film The People vs. Larry Flynt, starring Woody Harrelson in the titular role. Flynt went on to found his own publication company, film studio, and even a casino! Cha-ching! 
He certainly wasn't afraid to push boundaries when it came to social norms and free speech. As he told The Cincinnati Enquirer, "The First Amendment is supposed to protect offensive speech. If you're not going to offend anybody, you don't need the First Amendment."