The Truth About Ricki Lake's Battle With Hair Loss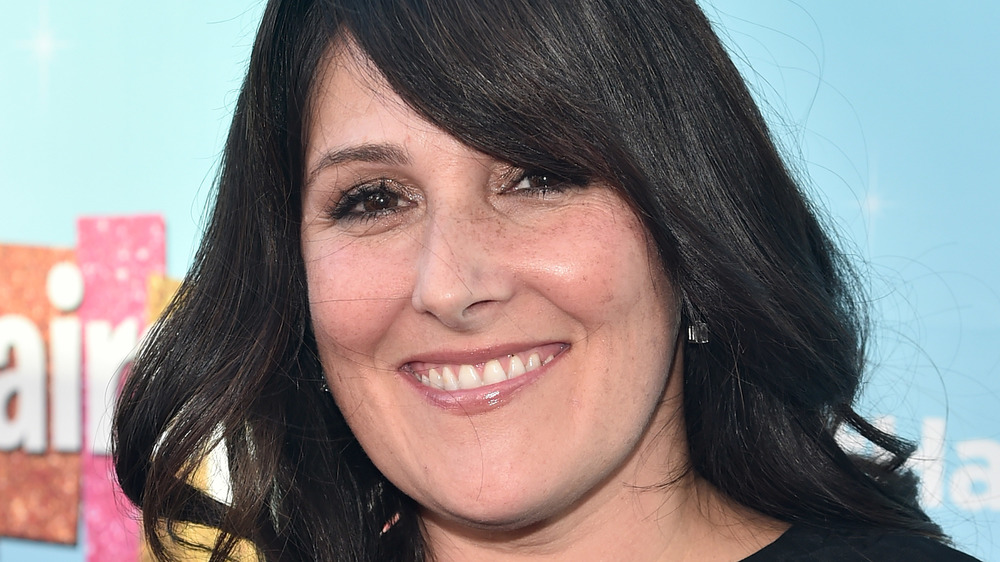 Alberto E. Rodriguez/Getty Images
When we think of hair loss, people often assume it's something that primarily impacts men. However, "[a]bout one-third of women experience hair loss (alopecia) at some time in their lives," while "among postmenopausal women, as many as two-thirds suffer hair thinning or bald spots," according to Harvard Medical School's Harvard Health Publishing. While this means that many women know what it is like to face losing their hair, that apparently does npt make it any easier to accept due to the fact that "[h]air loss in women often has a greater impact than hair loss does on men, because it's less socially acceptable for them. Alopecia can severely affect a woman's emotional well-being and quality of life."
That's why, when former '90s talk show host Ricki Lake decided to open up about experiencing hair loss, it took a lot of bravery to do so. "Liberated and Free, Me," she captioned a January 2020 Instagram post of herself that included photos of her with very short hair. She continued, "First things first, I am not sick. (THANK GOD.) I am not having a mid-life crisis. Nor am I having a mental breakdown, though I have been suffering. Suffering mostly in silence off and on for almost 30 years. AND I am finally ready to share my secret." And that's just what Lake did.
Ricki Lake revealed how hair loss affected her
"I have been struggling with hair loss for most of my adult life," Ricki Lake shared on Instagram in January 2020. Admitting that what she has been through "has been debilitating, embarrassing, painful, scary, depressing, lonely, [and] all the things," she added: "There have been a few times where I have even felt suicidal over it." However, Lake explained that, by sharing what she has been going through, she "will be striking a chord with so, so many women and men." She noted, "I am not alone in this and my goal is to help others while at the same time unshackle myself from this quiet hell I have been living in."
Going on to say that she's been facing hair loss since playing Tracy Turnblad in 1988's Hairspray, she explained that "they triple-processed and teased my then healthy virgin hair every 2 weeks during filming, my hair was never the same." She pointed out that she also feels like her hair loss is due to "yo-yo dieting, hormonal birth control, radical weight fluctuations over the years, my pregnancies, genetics, stress, and hair dyes and extensions." While Lake sought help from doctors, that involved taking supplements and getting "steroid shots in [her] head" and would only work for a time before her hair would again fall out.
Finally, in December 2019, she got ready to share her hair loss with the world when, as she told People, she "decided to take charge."
If you or someone you know is having suicidal thoughts, please call the National Suicide Prevention Lifeline at 1-800-273-TALK (8255) or text HOME to the Crisis Text Line at 741741.