The Real Reason Nikki Haley Is Speaking Out About Donald Trump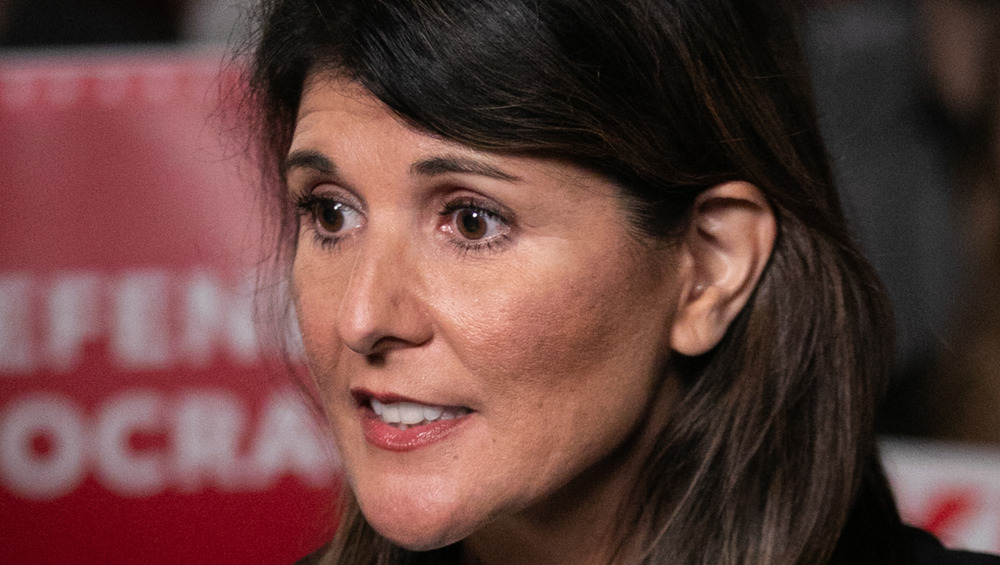 Jessica Mcgowan/Getty Images
Republican politician and former U.S. Ambassador to the United Nations Nikki Haley has turned on Donald Trump. Formerly one of the president's closest allies, Haley told Politico in an interview that Trump "let us down."
"We need to acknowledge he let us down," Haley admitted, speaking about the impact of the deadly Capitol riots. "He went down a path he shouldn't have, and we shouldn't have followed him, and we shouldn't have listened to him. And we can't let that ever happen again."
Soon after the incident in January 2020, Haley addressed the Republican National Committee. "President Trump has not always chosen the right words," she told the crowd at the time. "He was wrong with his words in Charlottesville, and I told him so at the time. He was badly wrong with his words yesterday." Haley continued: "And it wasn't just his words. His actions since Election Day will be judged harshly by history."
The politician told Politico that she hadn't spoken to the former president since the day his supporters tried to storm the Capitol building. "When I tell you I'm angry, it's an understatement," Haley revealed, recalling how Trump had stirred up the crowd's anger towards VP Mike Pence. "Mike has been nothing but loyal to that man. He's been nothing but a good friend ... I am so disappointed in the fact that [despite] the loyalty and friendship he had with Mike Pence, that he would do that to him. Like, I'm disgusted by it."
Former ally Nikki Haley doubts Trump will have a political career again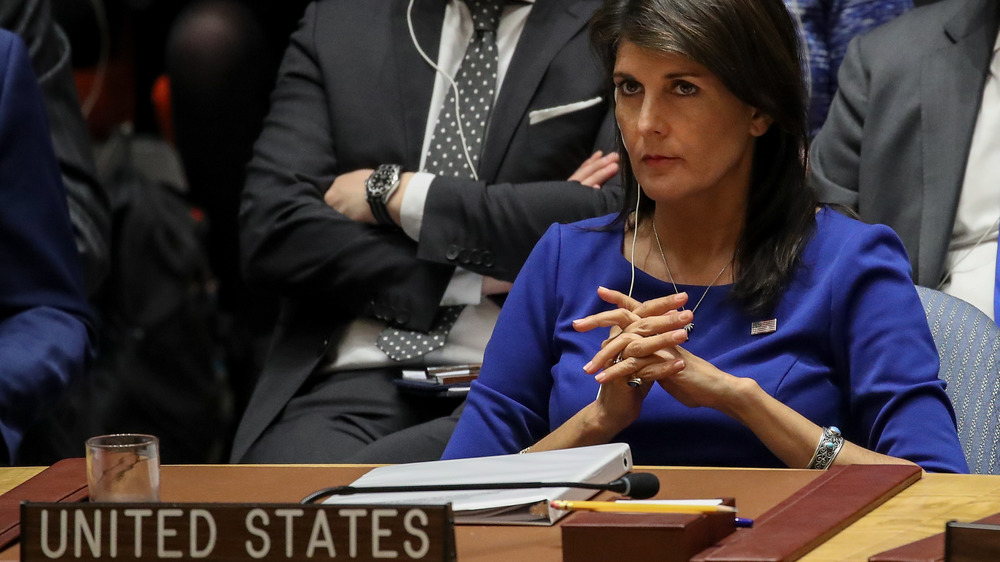 Drew Angerer/Getty Images
Nikki Haley made history in 2011 when she became the first female governor of South Carolina. Donald Trump then handed her another significant achievement when he appointed Haley as ambassador to the United Nations in 2017. These comments are the harshest criticism Haley's ever publicly given the man she described as a "friend," per Politico.
Haley still maintained that the subsequent impeachment following the Capitol riots was a "waste of time," however. Still, she expressed her beliefs about how Trump was currently doing — and it doesn't look good. "I think he's going to find himself further and further isolated," the Republican said. "I think his business is suffering at this point. I think he's lost any sort of political viability he was going to have. I think he's lost his social media, which meant the world to him. I mean, I think he's lost the things that really could have kept him moving."
She also gave the firm opinion that Trump would "not run for federal office again," explaining that she didn't think he would ever have a chance. "I don't think he can. He's fallen so far."
Nikki Haley never thought Trump would 'spiral out like this'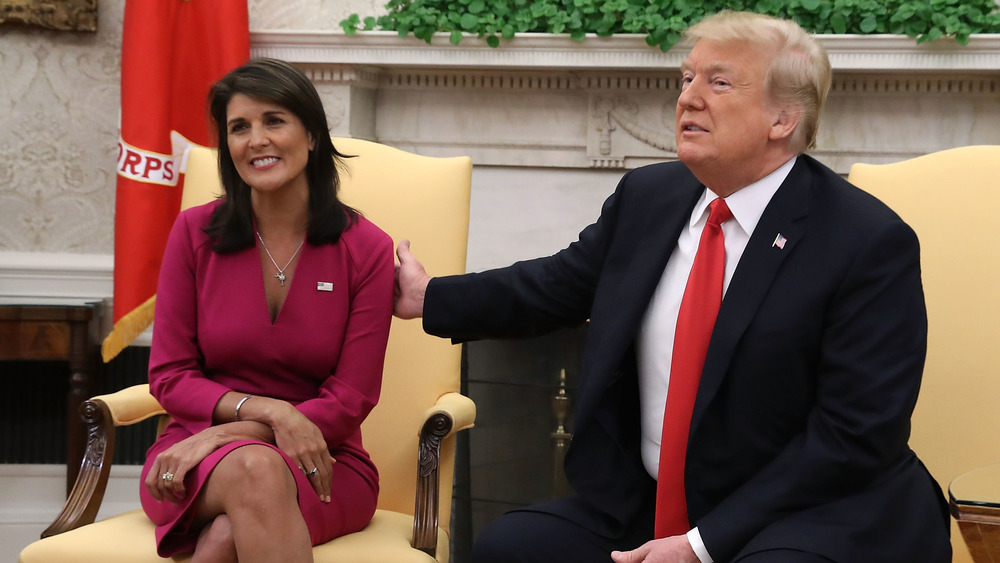 Mark Wilson/Getty Images
Nikki Haley told Politico that she didn't think the Republican Party should try to return to exactly how it was before Donald Trump. "I think what we need to do is take the good that he built, leave the bad that he did, and get back to a place where we can be a good, valuable, effective party," she said. "But at the same time, it's bigger than the party. I hope our country can come together and figure out how we pull this back."
Reminiscing about their days working together, Haley repeatedly emphasized how much Trump had transformed. "Never did I think he would spiral out like this," she promised. "The person that I worked with is not the person that I have watched since the election."
According to The Hill, Haley announced that she would be leading a new political action committee in January 2020, with the aim of "helping get conservatives back in control in the House and Senate in 2022." Many still think that she may have a chance at the presidency in 2024.