Dwayne Johnson Reveals The Truth About His Relationship With His Dad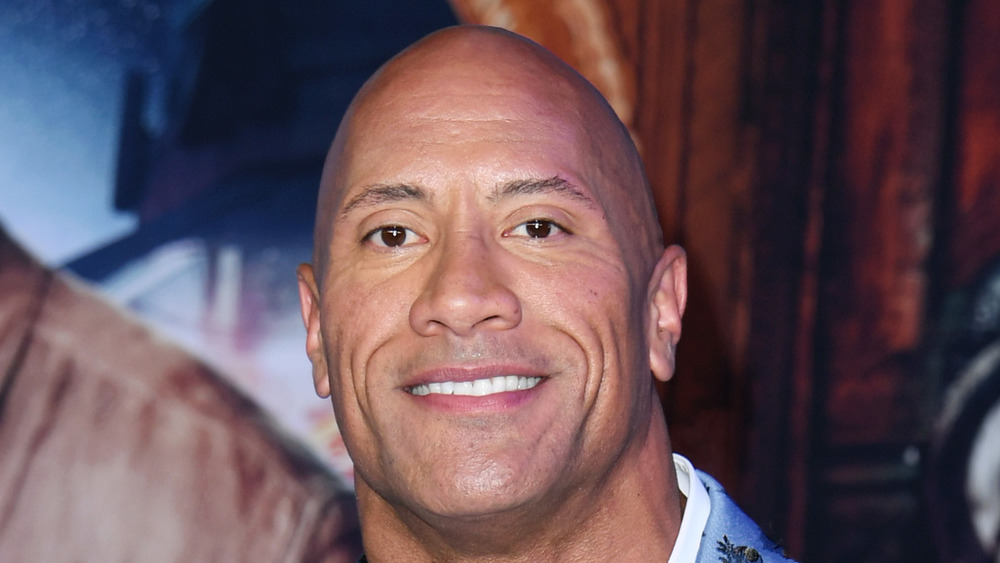 Jon Kopaloff/Getty Images
With the premiere of Dwayne "The Rock" Johnson's show Young Rock on NBC in February 2021, the actor had to open up about his "incredibly complicated" and "incredibly tough" relationship with his late father, Rocky Johnson. Although the show about the former professional wrestler's formative years is mainly upbeat, he felt he had to revisit his bond with his dad, who died in suddenly in January 2020 at the age of 75, to do his story justice.
"Growing up, and you know we specifically went with these timelines in my life that were very defining times at 10 years old, 15 and 18 ... there's a lot of things in between those years that took place," The Rock explained while speaking at NBC's TCA press tour on February 2021, per People. "It was complicated and the relationship that I had with my dad was incredibly complicated — that was fueled by tough love," he added.  
Keep scrolling for more details about Johnson's relationship with his dad before his untimely death.
The Rock's relationship with his dad wasn't easy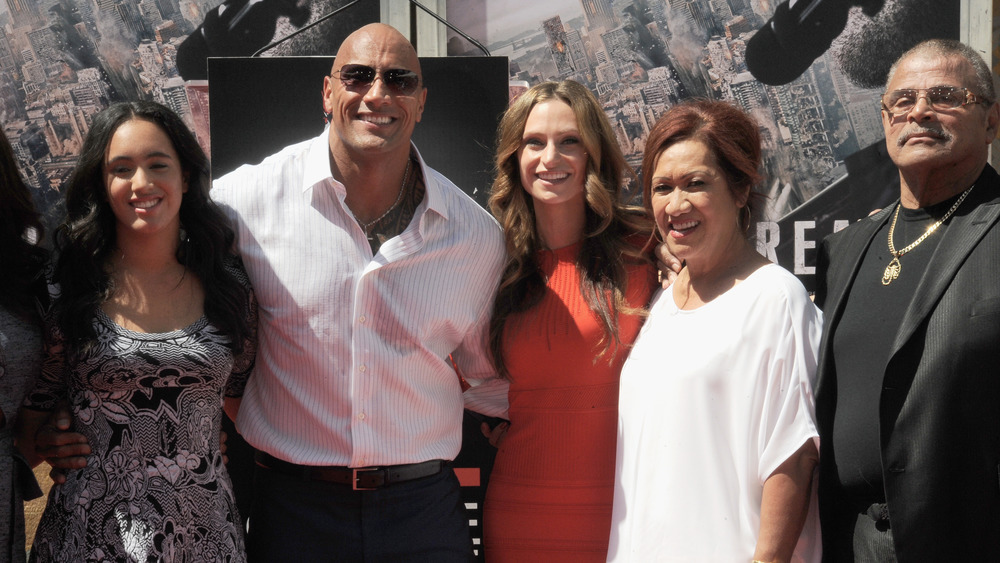 Albert L. Ortega/Getty Images
To understand Dwayne Johnson's relationship with his dad, Rocky Johnson, it's important to look back on his father's upbringing. "My dad was kicked out of his house at 13 and he was homeless, so that then shaped the man who then raised me," The Rock revealed while promoting Young Rock, per People. "And in that complication came an extraordinary life that was full of travel," he added of his own childhood. "I lived in 13 different states by the time I was 13 years old, also lived in New Zealand."
Despite the complicated relationship with his dad, Dwayne said that hoped to honor Rocky, who was also a professional WWE wrestler, with the show. "He would have been so proud because for the first time, certainly in prime time, we are showcasing this world, that he and all of his brothers of the rings, so to speak, of those men in the '70s and the '80s that they gave their life to," The Rock explained. "And, you know, to showcase it like this, and to showcase it through the lens of something that's positive and know what it meant, a lot to my dad because a lot of times the world of pro wrestling isn't always looked at through that lens in a positive way," he continued. "There's a lot of positive stuff that we could take out of this."