Why Whoopi Goldberg Isn't A Fan Of The Duggar Family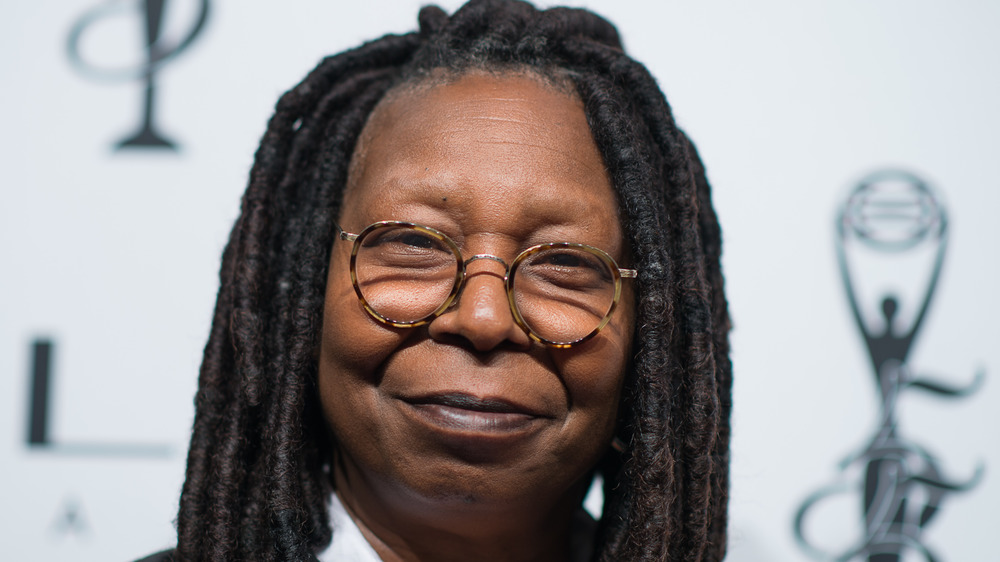 Dave Kotinsky/Getty Images
It's no secret that not everyone's a fan of the Duggars. The family, who rose to fame on TLC's 19 Kids and Counting, is always generating some sort of drama or controversy. Their messy lives may seem counter-effective to the way they present themselves on screen — a big family who abide by conservative politics and hyper-religious devotion. The Duggars, though, don't seem to mind as long as they are being talked about in public and celebrities have made their disdain for the family known over the years.
From Montel Williams and Andy Cohen to fellow TLC star Mama June, they've made it clear that they're not fond of the Duggars. Perhaps the most prolific hater of the Duggars is Whoopi Goldberg, who slammed Michelle and Jim Bob Duggar over their comments about son Josh's molestation scandal in 2015. Keep scrolling to find out Goldberg's reaction and why she dislikes the Duggars so much.
Whoopi Goldberg called the Duggars hypocrites on air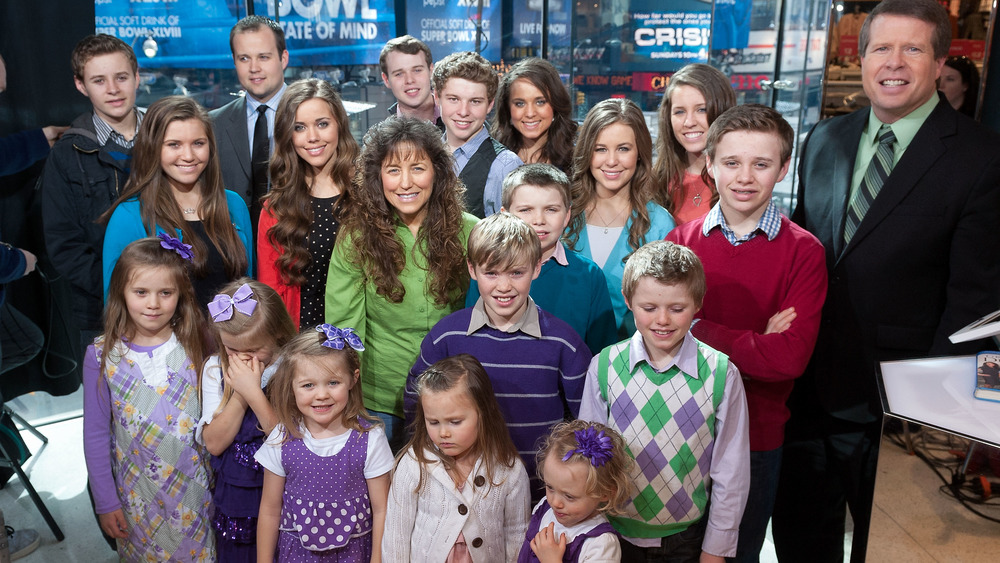 D Dipasupil/Getty Images
Following a May 2015 InTouch Weekly report about Josh Duggar being investigated for allegedly molesting his underage sisters when he was 14 years old, his parents Michelle and Jim Bob were interviewed by Megyn Kelly on Fox News about his confession and apology. "If people can see that God could forgive [Josh] for these terrible things, then I hope other people can realize that God can forgive them," Jim Bob said during the interview (via The Hollywood Reporter).
Whoopi Goldberg was not happy with that answer and made her opinion known on The View. "You brought God up, so it makes it okay to say this," Goldberg said (via THR) after the show aired a segment of the Duggars' interview in June 2015. "You're not forgiving of people who feel differently than you. You guys made robocalls about transgender people and said some really horrific stuff, so if you want to find out about forgiveness, I don't think that this is the way to do it."
Goldberg then lambasted the Duggars for pulling the "the God card" to seek forgiveness for their son's actions. "I know this is your son and I know that you're trying, and this was many years ago," Goldberg added. "Don't bring up God. Don't do that and talk about God forgiving people, when you don't have forgiveness in your own heart."
The Duggars did not respond to Goldberg's criticism, but we have a feeling that there was no love lost from both sides.
If you or someone you know may be the victim of child abuse, please contact the Childhelp National Child Abuse Hotline 24/7 at 1-800-4-A-Child (1-800-422-4453) or contact their live chat services at www.childhelp.org/hotline.