Kenny Chesney Shares Tribute To Friend After Tragic Helicopter Crash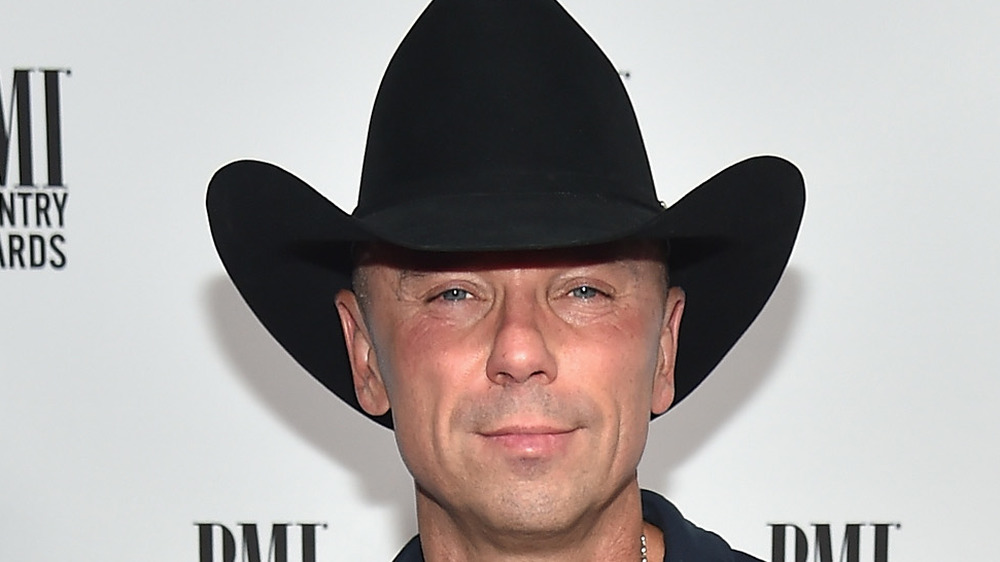 Michael Loccisano/Getty Images
Kenny Chesney is saying "a very hard goodbye" to a friend who died in a horrific helicopter crash in The Virgin Islands. The country music singer shared a touching tribute to his "dear friend" Maria Rodriguez on Instagram shortly after she was pronounced dead on Feb. 15, 2021. Chesney began the lengthy caption by explaining Rodriguez was killed along with several others on the island of St. Thomas."She [Rodriguez] was a dear friend to me and to our island community. I have been flying with Maria for over 15 years and we shared a lot of laughs and a lot of life together." 
The 52-year-old, who was previously married to Renée Zellweger, then explained Rodriguez — as his pilot — was "always the first person" he saw when he landed and the "last person" he said goodbye to when leaving the island. "It's fair to say I won't ever be able to go to the Virgin Islands again without feeling the loss of her. She was such a huge part of my island life," he wrote. 
Chesney concluded his Instagram post — which was accompanied by pictures of the pair laughing together and frolicking into the sea — by saying: "So goodbye sweet friend. I'm sure glad our paths crossed on this side. See you on the other." While it's unclear how Chesney met Rodriguez, the country singer is known to frequent The Virgin Islands and has even expressed his love for them via his music, per CNN.
Kenny Chesney previously penned 'Love for Love City' following Hurricane Irma
At the time of this writing, the Virgin Islands Emergency Management Agency and Fire Services are still investigating the cause of the crash that killed four people, including Maria Rodriguez. However, recovery is also underway for a potential fifth victim, according to the Virgin Islands Daily News, with authorities saying the area where the helicopter landed was "bad terrain." They are waiting to notify next-of-kin before releasing the identities of the other victims, per ABC News.
Kenny Chesney is well-known among Caribbean locals, as he divides his time between touring in the US and living on the island of St. John, per NPR. His adoration for the tropical region is also evident in his music, having penned "Love for Love City" following Hurricane Irma in 2017, per People. Chesney was writing his 18th studio album, Song for the Saints, when one of the Atlantic's most powerful storms ever hit the islands, according to CNN. 
Chesney, whose own luxury property was destroyed by the hurricane, donated all proceeds from his album to the Love for Love City fund. Hurricane Irma killed 129 people across the Caribbean and the southeastern US. "The destruction was too much, and there were too many other places that were hurting," Chesney said in a statement, per People. "When I realized the help that had to happen, I did what I could to facilitate getting things done." With his history of honoring tragedy with music, it's possible Chesney will pen a tribute to his "dear friend."