What Serena Williams Just Revealed About A Secret New Project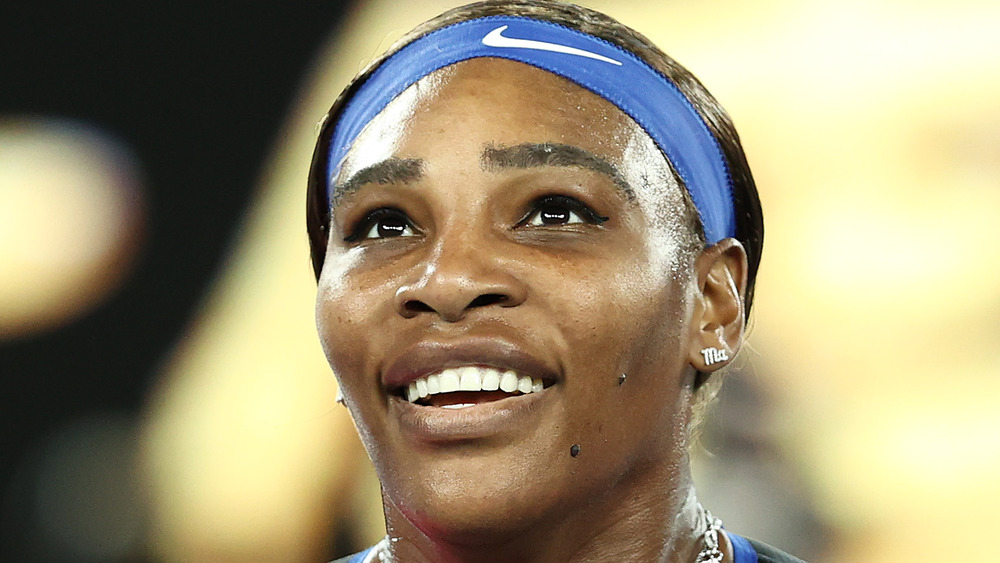 Matt King/Getty Images
Serena Williams has built a legacy for herself after more than 20 years in the athletic spotlight and has long been considered one of the greatest athletes in modern history. So much so that her husband, Alexis Ohanian, opted to wear a t-shirt making the bold statement at the 2021 Australian Open. "GREATEST FEMALE ATHLETE" was sprawled across the front of his t-shirt in red letters, with the word "female" crossed out. The shirt referenced Williams' fans demanding her respect as the greatest athlete of all time, not just the greatest among female athletes. "Thanks for helping pick my shirt, IG squad. If you want your own, ask @nike," the Reddit co-founder captioned an Instagram photo of him sporting the shirt.
For her part, Williams expressed these same sentiments when speaking with Vanity Fair in June 2017. "If I were a man, then it wouldn't be any sort of question." The debate was raised after Williams won her 23rd Grand Slam title at age 35 at the 2017 Open Era, Team USA reported. After surpassing Germany's champion Steffi Graf with his 22 wins, Williams went on to beat her older sister Venus in the final of the Australian Open and regained the number one world rank.
While all of her success might be enough for some people, Serena Williams is far from retired. In fact, she has more projects in the works. 
Serena Williams has "something in the works"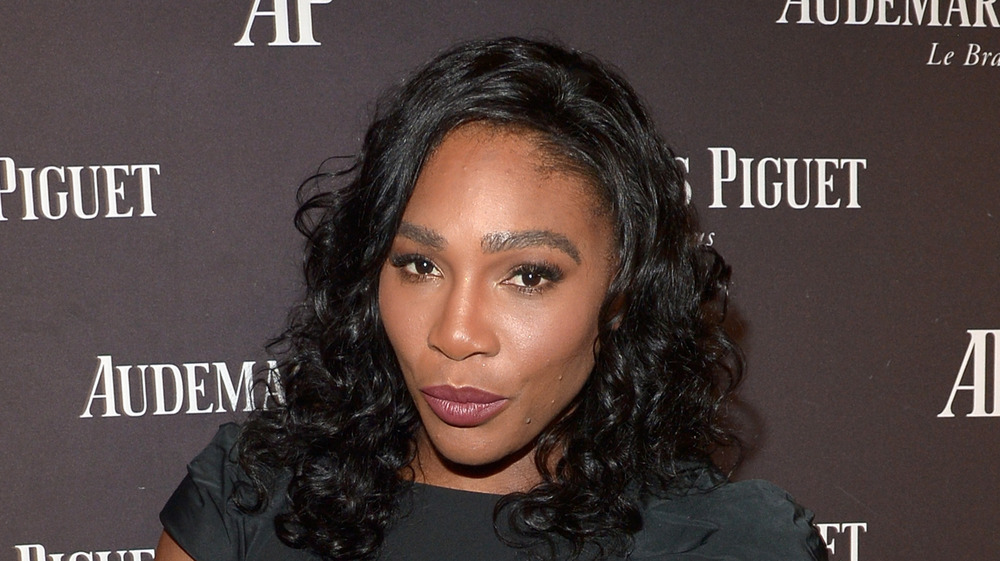 Charley Gallay/Getty Images
After defeating Simona Halep at the 2021 Australian Open, Serena Williams opened up during her on-court interview and shared her plans to tell her own story in a documentary. "There could be something in the works on the low," Serena told the interviewer after being asked about the camera crew that's been following her around. "We're just trying to decide the best way and the best time to release it."
Her first documentary Being Serena was released on HBO in 2018. The five-part docuseries following the tennis champion during pivotal moments in her career and personal life, such as her marriage to Alexis Ohanian and her pregnancy with her daughter, Alexis Olympia Ohanian, Jr. At the time, she allowed cameras to follow her as she learned of her pregnancy while playing at the 2017 Australian Open and as she gave birth to her daughter in September of that year. 
When it comes to the debate of her being the great athlete of her time, Williams just aims to be her best self. "Am I the greatest? I don't know. I'm the greatest that I can be," she told Glamour in June 2016. Maybe that question will be among the topics in her second documentary, whenever we get to see it/