The Truth About James Lafferty And Alexandra Park's Relationship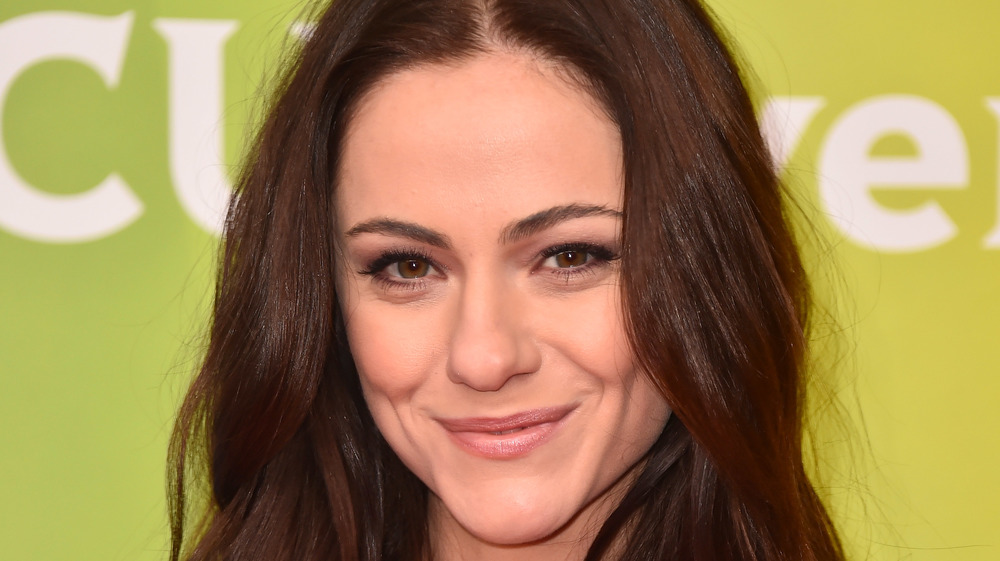 Alberto E. Rodriguez/Getty Images
Former One Tree Hill lead James Lafferty and former The Royals starlet Alexandra Park surprised fans when they announced their engagement. The two reportedly met in 2015 when Lafferty directed an episode of Park's breakout drama The Royals, but kept their relationship private for years, per Us Weekly. They announced their impending nuptials to Lafferty's 1.1 million Instagram followers in September 2020.
The fun twist to this relationship? Lafferty and Park are co-stars as well as on-screen love interests in Hulu's Everyone is Doing Great, which premiered in January 2021. Some say to avoid mixing business with pleasure, but it working together obviously hasn't proved detrimental to this Hollywood couple. Quite the opposite, actually.
"The chemistry is in there," Park told Us Weekly. "We love working together. That's one of the things I'm so grateful about in our relationship is that we're able to work together doing the things that we love." She noted that their characters on the show are "very opposite to our personal relationship" but exploring different dynamics feels "very natural for us and really fun."
Is this low-key couple now ready to spend more time in the limelight? Have Park and Lafferty set a date for their wedding? We've got all the deets.
There's a third wheel in Lafferty and Park's relationship
Pascal Le Segretain/Getty Images
James Lafferty and Alexandra Park have shielded their romance from the spotlight, but when you're co-staring on a hit TV show, you've got to put yourself out there at least a little bit, right? 
"We are very private by choice, but we want to get some love out for [Everyone is Doing Great]... we want to share our lives with our supporters and fans," Park told Us Weekly. "We walk the line of putting a little bit out there at times..." She and Lafferty don't pack their Instagram pages with PDA, but they do share the occasional photo from a vacation or a chill night. What's the odds of seeing wedding photos anytime soon?
Don't hold your breath. Everyone is Doing Great co-star and pal Stephen Colletti (pictured right) told E! News that Park and Lafferty are under strict orders to not plan their wedding until Season 2 is finished. Park said Colletti has them on a "tight schedule" but "we feel like we're in good hands." Considering Lafferty and Colletti co-write and co-direct the series, it looks like they're going to need the latter's blessing before walking down the aisle.