Pele: How Much Is The Soccer Legend Really Worth?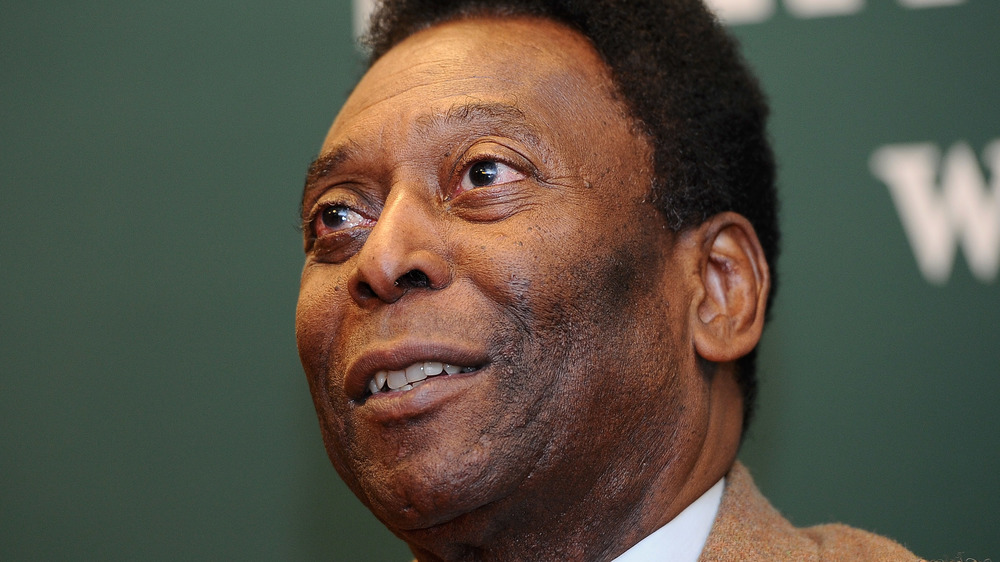 Maddie Meyer/Getty Images
When Edson Arantes de Nascimento was a young boy living in Brazil, his family could not afford to buy a soccer ball. So he became resourceful as a result, stuffing socks with papers or using grapefruits to work on his ball-handling skills, as he explained in a 2005 Q&A with FourFourTwo (via the Children's Museum of Indianapolis). The star also worked at a tea shop to earn money throughout his childhood. Eventually, that resourceful boy earned the nickname, Pelé, ultimately becoming one of the most successful and beloved soccer players in the world. And to his credit, Pelé has managed to stay humble throughout it all. "I never stopped to say, 'I'm good, I'm the best.' I never stopped to compare myself with other players," he told the publication.
The Brazilian soccer player reportedly earned $15 million from his soccer career, in addition to $14 million from endorsement deals during that time, according to Medium's Player Bio. However, there's much more to the story. Brands wanted to partner up with the soccer legend so bad that he actually got paid to tie his shoes in public... and that's not the only major check he has received. Stick with us to find out Pelé's truly impressive net worth.
Inside the 'sneaker war' over Pelé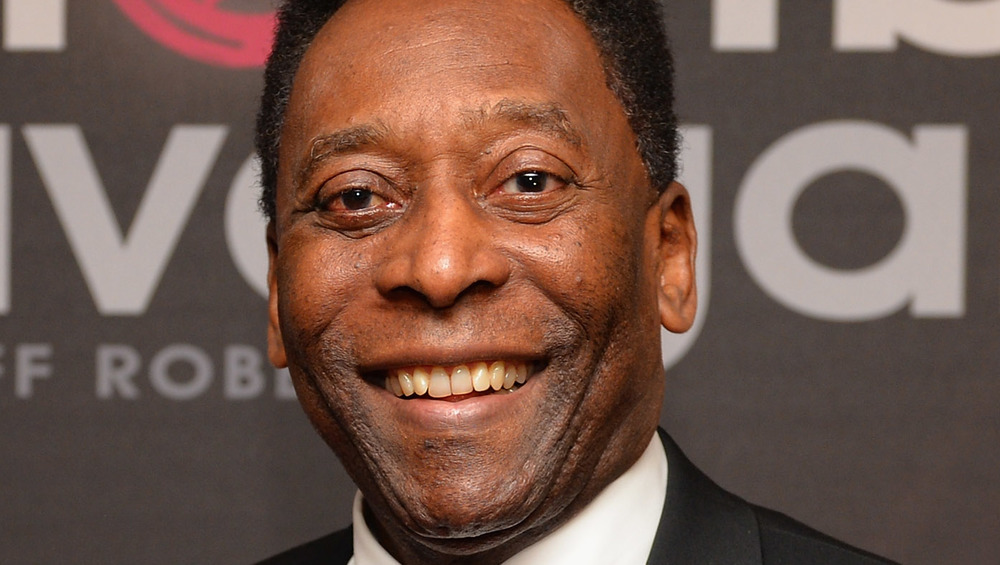 Christopher Lee/Getty Images
Throughout his time in the spotlight, Pelé endorsed several brands, including Volkswagen, Subway, and Santander. He also got caught up in the "sneaker war" between Adidas and Puma in the 1960s and 1970s, according to The Los Angeles Times. The two brands formed a "Pelé Pact," agreeing not to sign the soccer player for endorsements. However, Puma found a loophole for the 1970 World Cup, asking him to wear Puma sneakers during a game.
Pelé was instructed to ask the referee for permission to tie his sneakers, which happened to be Puma. Of course, that moment put a spotlight on the shoes, which earned Pelé $25,000 immediately in addition to $100,000 for four years after that. If Pelé could earn thousands just to tie his shoes, it's really not surprising that he has an estimated net worth of $100 million, according to Celebrity Net Worth. He has certainly come a long way from kicking around grapefruit and newspaper-filled socks, that's for sure. 
Although Pelé is in high demand, he'll never compromise his values for a buck. "When a company approaches me, I think first of all about what message it sends to the kids," he told the Harvard Business Review in 2014. "I get a lot of proposals to do commercials for cigars, alcohol, beer. Lots of coaches and players do. But I'm never going to endorse those brands because they're not good for young people."