The Truth About Kat Von D's Ex-Husband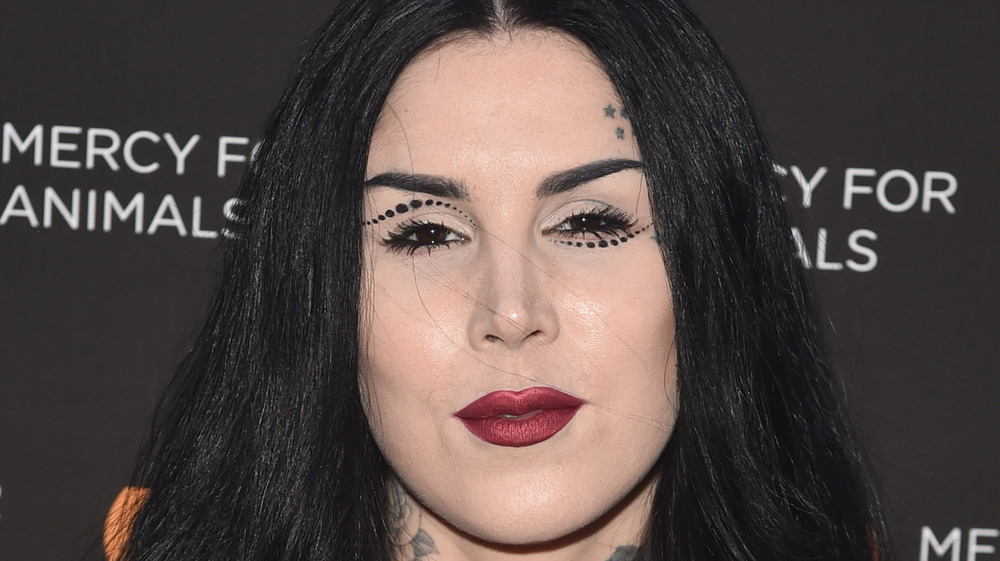 Alberto E. Rodriguez/Getty Images
Tattoo artist and makeup mogul Kat Von D gained notoriety as an artist featured on the TLC show Miami Ink, and seemingly became an overnight sensation when she landed her own spinoff show, LA Ink. While her business life has been more than successful, with LA Ink running for four seasons and her own makeup line launching in 2008, Kat Von D's life in the spotlight hasn't always been a piece of art.
In 2015, the artist came under fire for naming one of her lipsticks "Underage Red," which many saw as a name that sexualized teens, per The Independent. The following year, she made headlines for publicly cutting ties with beauty influencer Jeffree Star. She took to Instagram to share a since-deleted post about not being able to "hold her tongue" following accusations of racist remarks and rude behavior toward fans. In 2021, she was sued for tattooing a photographer's 30-year-old photo without his permission.  
However, one of Kat Von D's most shocking public battles may have been with ex-husband Oliver Peck, to whom she was married to from 2003 until 2007. The two divorced as Kat Von D made a name for herself on Miami Ink. In 2014, Peck alluded to the fact that fame had changed her in an interview with In Touch Weekly. He has shown that he doesn't care to hold anything back about his ex, but he doesn't have a clean slate either. With that being said, let's take a look into the truth about Kat Von D's ex-husband.
Oliver Peck released a scathing picture of his marriage to Kat Von D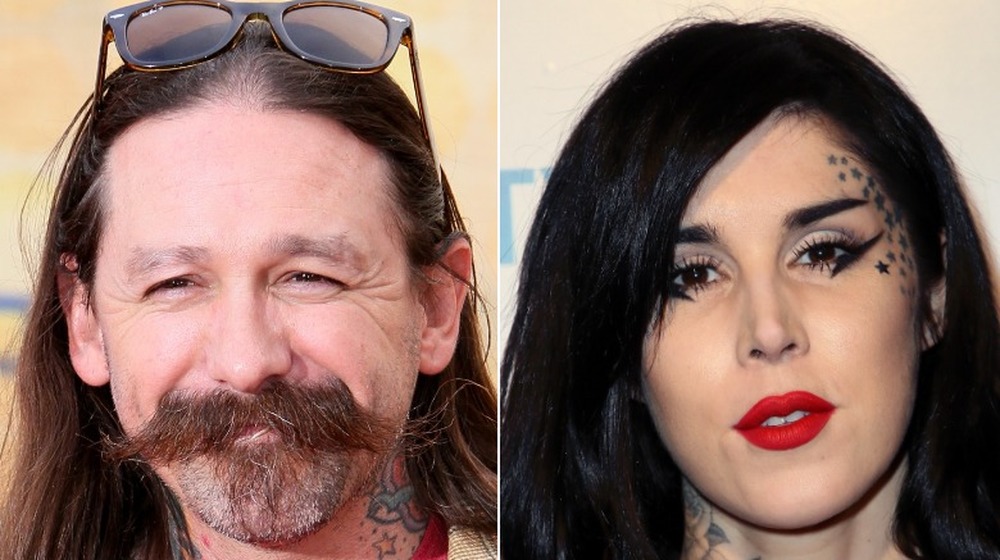 David Livingston, David Livingston/Getty Images
Amid news that Kat Von D was dating Monster Garage's Jesse James in 2010, Oliver Peck took it upon himself to warn James — and the world — about his ex wife. "Who knows if the relationship is just a publicity scam — she'll do anything to stay in the limelight," Peck told In Touch Weekly at the time. "She's done nothing but screw over every friend she's had. She cheated on me, got messed up and left me," he slammed.
In an In Touch press release (via HuffPost), Peck said that fame changed Kat Von D, who was allegedly "drinking until she was throwing up every day," "wanting to get liposuction, and ... taking drugs in order to lose weight." Overall, Peck said Kat Von D was "the most self-centered person" he had "ever been involved with," and claimed that no romance will ever last with her. Kat Von D and James called it quits in September 2011 after getting engaged earlier that year, per The Hollywood Reporter.
While Peck's accusations are certainly head-turning, Peck has gotten himself into hot water as well.
Oliver Peck left 'Ink Masters' following past racist actions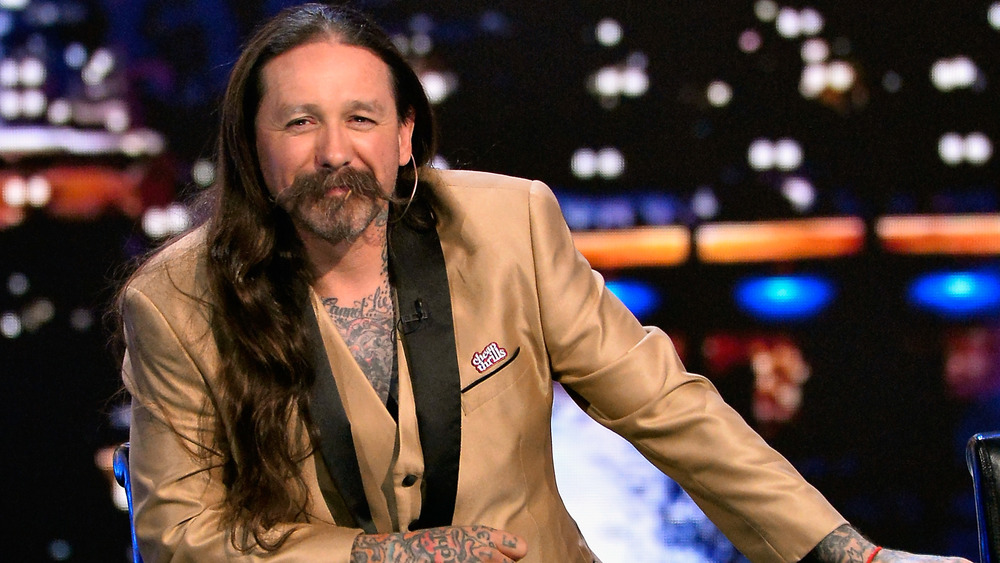 Bryan Steffy/Getty Images
Oliver Peck ended his 13-season run with Ink Master after photos of the tattoo artist emerged with him in blackface, per USA Today. "The producers and I have decided it's best to part ways," he said in a statement (via USA Today). "The offensive photos of me which recently surfaced from many years ago can only be a distraction to the amazing show I have loved being a part of and its many talented artists."
Peck also posted on Instagram to express his remorse at the time, although the post has since been removed from his page. "I look at those photos and it's hard for me to believe I could have been so clueless, insensitive, and dumb," he wrote (via USA Today). "I hope that I've matured a great deal since then and I'm deeply sorry for everyone I've offended."
These days, Peck owns a tattoo shop in Dallas, Texas called Elm Street Tattoo. His shop holds a three-day annual gathering for tattoo artists called The Elm Street Tattoo and Music Festival.