Donald Trump Jr Reacts To Rush Limbaugh's Death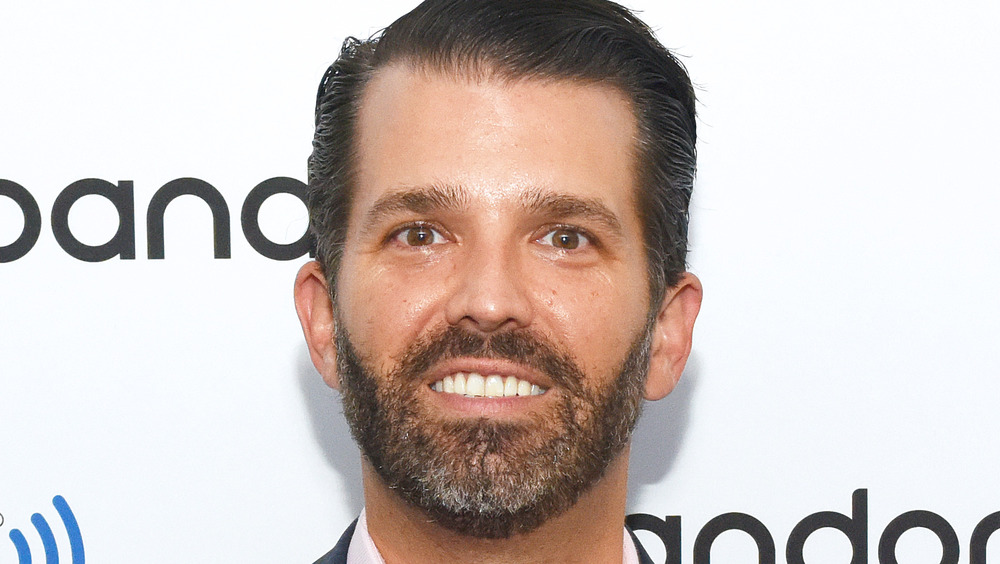 Bonnie Biess/Getty Images
Rush Limbaugh remained a bold and loyal supporter of Donald Trump throughout his presidency and second impeachment. In the later years of his three-decade career, the radio personality helped to fuel Trump's birtherism claims against Barack Obama and "deep state" conspiracies that aided in Trump's 2020 campaign, CNN reported. He even supported the violent display at the US Capitol insurrection one month before his eventual death in February 2021.
In a 2008 interview with The New York Times, Limbaugh acknowledged his power among conservative voters. "I take the responsibility that comes with my show very seriously," Limbaugh explained. "I want to persuade people with ideas. I don't walk around thinking about my power. But in my heart and soul, I know I have become the intellectual engine of the conservative movement." During his last years on the air, Limbaugh used his power and platform to defend Trump, and was awarded the Presidential Medal of Freedom in 2020, per CNN. 
A 2016 case study shared by The Atlantic accused Limbaugh of undermining some of his previous principles in support of Trump. After he was banned on social media and impeached as Joe Biden took office, Limbaugh accused Democrats of attempting to "stop" Trump "from having a public life."  While the former president is no longer able to use Twitter, his son, Donald Trump, Jr, still can, and he used the platform to share a message about the late Limbaugh. 
Donald Trump Jr acknowledges Rush Limbaugh as an "American legend"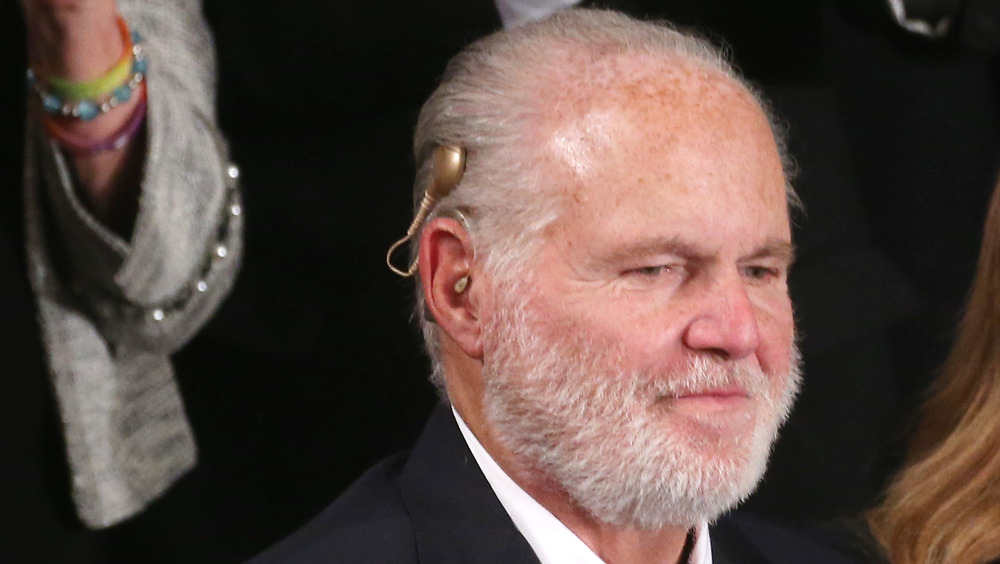 Mario Tama/Getty Images
With Donald Trump banned from all social media platforms after the US Capitol insurrection, his son Donald Trump, Jr shared a tweet acknowledging the death of Rush Limbaugh. "R.I.P Rush. A true American legend," Don Jr captioned the message. While Don Jr kept his remarks brief, his father had quite a bit to say about Limbaugh. 
In a phone interview with Fox News, former President Donald Trump revealed that he had spoken to Limbaugh "three or four days" before his passing. "His fight was very, very courageous and he was very, very sick," Trump explained. "In theory, he could have been gone four months ago, really. He was fighting 'til the very end. He was a fighter and just a great gentleman."
Trump recalled having met the conservative radio personality during his 2016 campaign. "He was with me right from the beginning," Trump said of Limbaugh. "Rush is irreplaceable, unique... He was a fantastic man, a fantastic talent. People, whether they loved him or not, they respected him. They really did." 
"He was a very unique guy," Trump concluded. "He had tremendous insight; he really got it." Rush Limbaugh will clearly be missed by at least two generations of the Trump family.