The Truth About Donald Trump's Controversial Tribute To Rush Limbaugh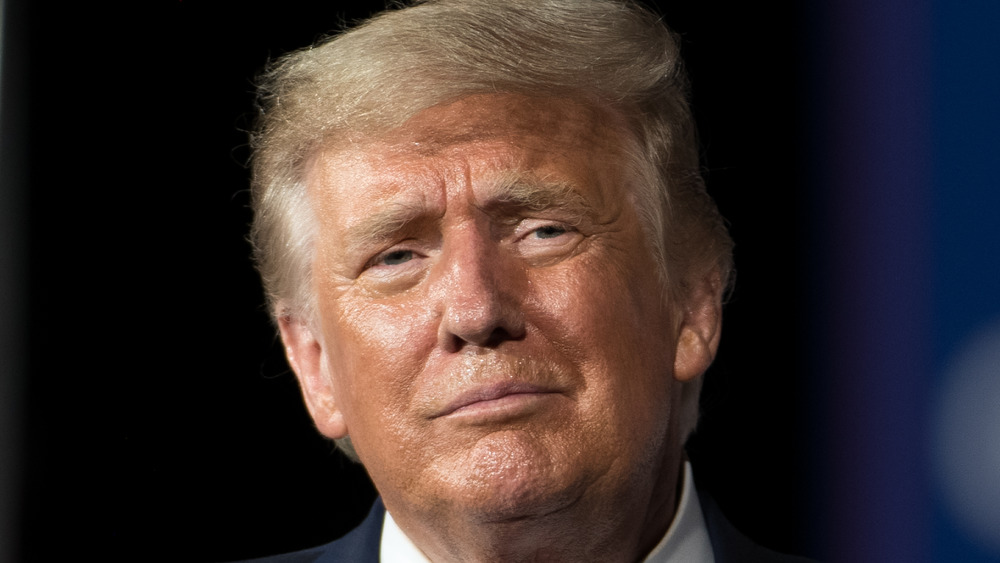 Sean Rayford/Getty Images
Popular right-wing political radio pundit, Rush Limbaugh, died at the age of 70 from lung cancer. His wife, Kathryn Limbaugh, appeared on the beginning of his long-running radio show on Feb. 17, 2021 to confirm his death (via USA Today).
An outpouring of tributes was quickly posted online from fans, members of the media, and politicians alike. Bill O'Reilly honored the radio host while also lambasting the left in a tweet: "Mr. Limbaugh provided a conservative balance against the dangerous left wing corporate media machine."
As covered by CNN, in February 2020, Donald Trump awarded Limbaugh the Medal of Freedom after it was announced that the radio personality was diagnosed with Stage 4 lung cancer. "[The diagnosis] is not good news, but what is good news is that he is the greatest fighter and winner that you will ever meet," the then-president said to the crowd before presenting the medal.
After news broke about Limbaugh's passing, the 45th President called into Fox News and spoke to Bill Hemmer and Harris Faulkner on the air. He heaped praise on the radio icon (via the Independent) and said listening to his show was "like a religious experience for a lot of people." As covered by USA Today, Trump had many kind words for his friend. "Rush is irreplaceable, unique," he said. "He had an audience that was massive." 
Trump mentioned that he had spoken to Limbaugh only a few days prior to his passing, and some of his remembrance remarks are already causing controversy.
Why Donald Trump said Rush Limbaugh was 'furious'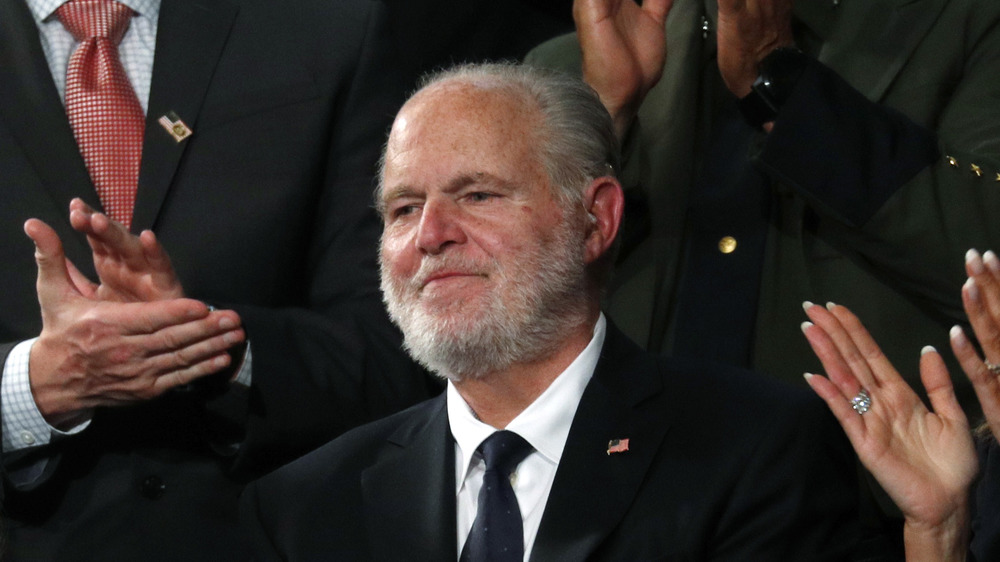 Pool/Getty Images
Donald Trump told the Fox News hosts how "courageous" Rush Limbaugh was while coping with his cancer diagnosis, and Trump also mentioned how supportive Kathryn Limbaugh had been of her husband, per the New York Post.
The kind words for Limbaugh's character were not the only reason Trump called into the program. He also brought up the November 2020 election. "Rush thought we won. And so do I, by the way. I think we won substantially," Trump told Bill Hemmer and Harris Faulkner. The former president seemed to reference his oft-repeated and baseless claims of voter fraud, saying, "I don't think that could have happened to a Democrat, you would have had riots going on all over the place." Trump continued, telling the hosts that Limbaugh was "angry" about the outcome. "I was disappointed by voter tabulation. I think it's disgraceful what happened," Trump added, "And [Limbaugh] was furious at it. And many people are furious."
According to Trump, after Limbaugh received his terminal diagnosis he made it a personal goal to survive "until after the election." "He worked so hard to get through the election," Trump said (via Daily Mail) during the call. Trump revealed that he and Limbaugh had not become friends until Trump ran for president, but the radio host was satisfied with the 45th president's results while in office. "He was so happy with what we did. We rebuilt the military. All things that we did. We cut taxes, we cut regulations," Trump said about Limbaugh.
Donald and Melania Trump both praised Rush Limbaugh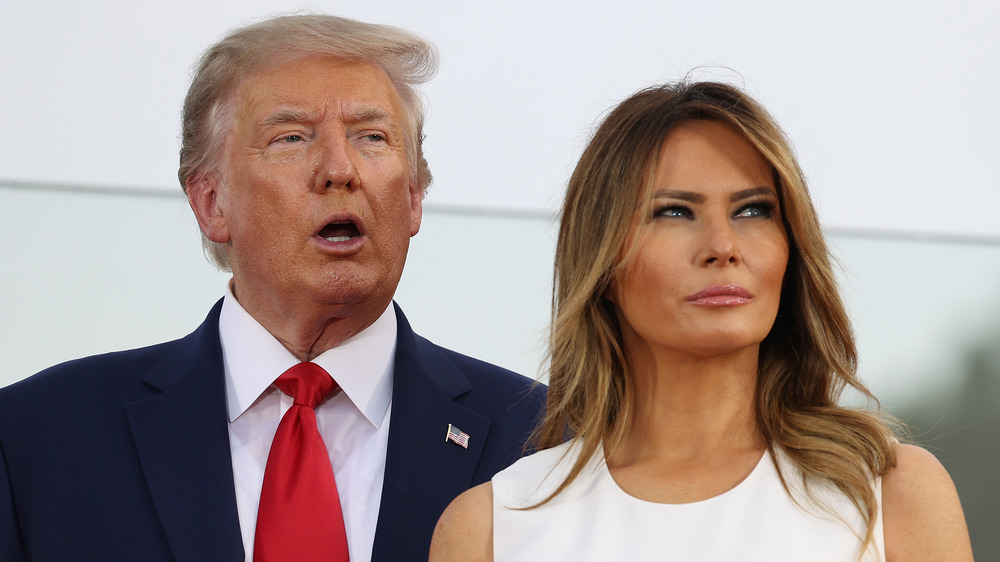 Tasos Katopodis/Getty Images
Following the death of Rush Limbaugh in February 2021, Donald Trump had plenty to say about his relationship with the well-known host. Along with calling into Fox News, he also released a statement (via the Daily Mail) to address both Limbaugh's life and death.
In Donald's note, he claimed that "Limbaugh has passed away to a better place, free from physical pain and hostility." Along with stating that the late figure "was a patriot, a defender of Liberty, and someone who believed in all of the greatness our Country stands for," the former president added, "Rush was a friend to myself and millions of Americans — a guiding light with the ability to see the truth and paint vivid pictures over the airwaves." He finished his message by sending his condolences to Limbaugh's family and fans on behalf of himself and his wife, Melania Trump.
However, Melania also posted her own tribute to Limbaugh, taking to Twitter to write, "Rush was a fearless American patriot. He made countless contributions to society & leaves behind an unforgettable legacy. Praying for Kathryn & the entire Limbaugh family."
The tweet stirred up mixed reactions. Some people responded with their own tributes, like one person who wrote, "Rush taught me to value this great American nation and do my best to achieve my goals for my family and to be good to my community." However, others were less than impressed. It looks like Limbaugh will remain a controversial figure even after his death.