Inside Rush Limbaugh's Life Before He Died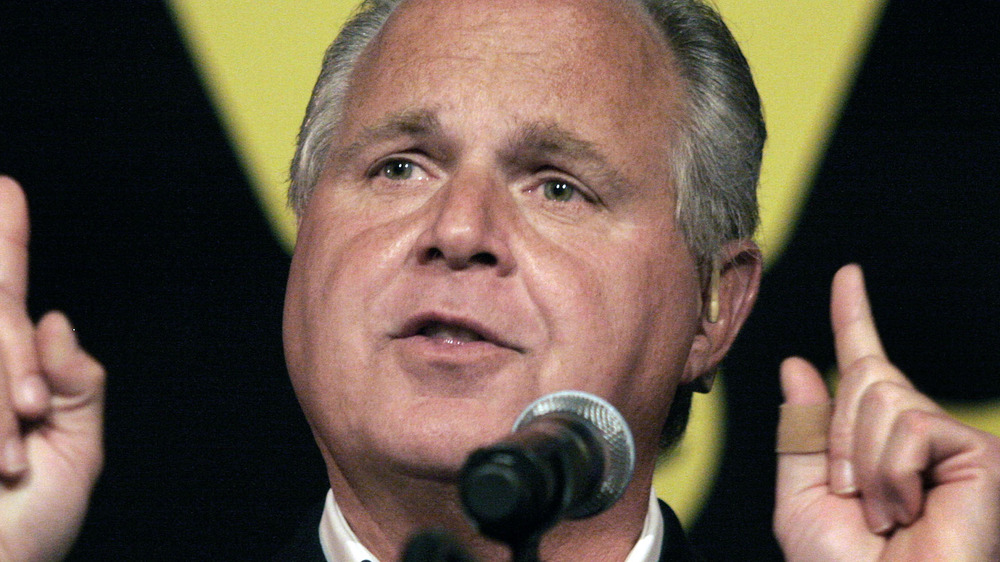 Bill Pugliano/Getty Images
Controversial right-wing radio host and political commentator Rush Limbaugh announced he had lung cancer in February 2020. "I wish I didn't have to tell you this, and I thought about not telling anybody," Limbaugh said on his radio show, per NPR. "I thought about trying to do this without anybody knowing, because I don't like making things about me. But there are going to be days when I am not going to be able to be here because I'm undergoing treatment, or I'm reacting to treatment."
Limbaugh continued doing the show just as passionately as ever as he navigated his diagnosis. However, in October 2020, he informed his listeners that his cancer was terminal. He died from cancer on Feb. 17, 2021 at the age of 70.
On the morning of his death, his wife Kathryn appeared on his radio show to tell his listeners the news. "I, like you, very much wish Rush was behind this golden microphone right now welcoming you to another exceptional three hours of broadcasting," she said, per Fox News. "It is with profound sadness I must share with you directly that our beloved Rush, my wonderful husband, passed away this morning due to complications from lung cancer."
Limbaugh wanted to continue his work until the very end, and that is exactly what he did. Here is a look inside Rush Limbaugh's life before he died.
Rush Limbaugh stayed on the radio for as long as he could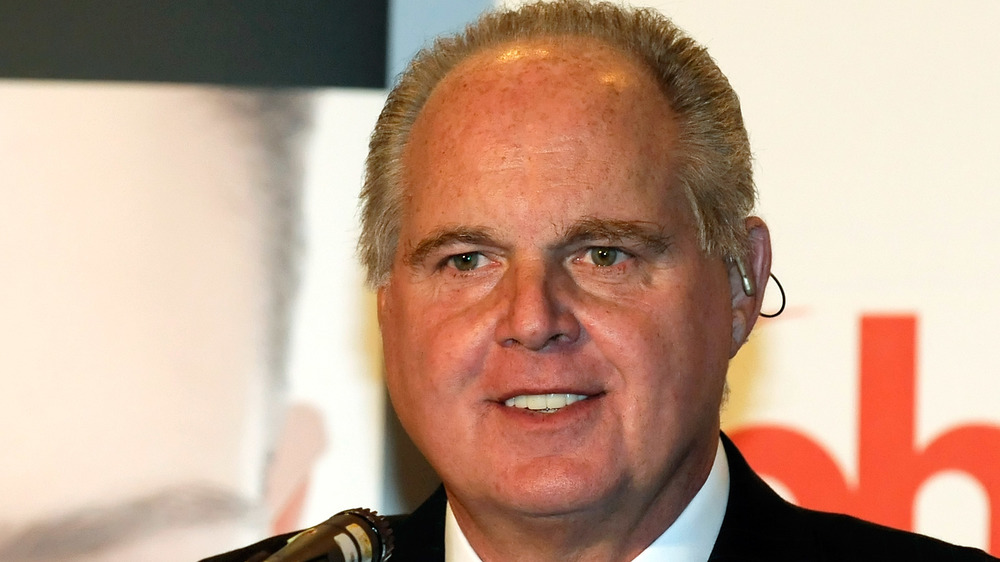 Ethan Miller/Getty Images
When Rush Limbaugh announced to fans that his lung cancer had progressed in October 2020, he assured them that he wasn't going anywhere for a while. "I am extremely grateful to be able to come here to the studio and to maintain as much normalcy as possible," he said on his show, as noted by NPR. "Thank you so much for your overwhelming encouragement, support, and prayers out there. They absolutely work! Fear not, I plan to hang around a long time to continue to annoy the left."
That he did. Limbaugh continued pushing a right-wing agenda through his radio program as well as using his platform to support former President Donald Trump. Following President Joe Biden's inauguration in January 2021, he continued to bolster Trump's narrative that the election was rigged by Democrats, saying they "know that this is something that's been arranged rather than legitimately sought and won," per People. He also controversially said that he was glad that people believed the 2020 presidential election was important enough to storm the U.S. Capitol building as Congress was certifying Electoral College votes, as reported by The Hill.
According to his wife, Kathryn (via USA Today), Limbaugh was on the radio until two weeks before his death.