Travis Barker's Ex Has Something To Say About His Relationship With Kourtney Kardashian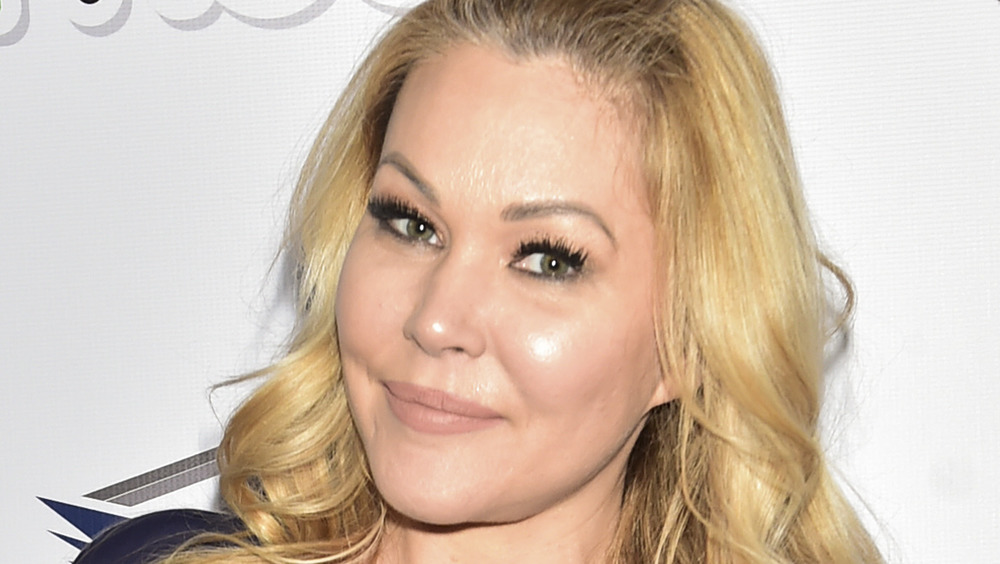 Michael Bezjian/Getty Images
After years of friendship, Kourtney Kardashian and Travis Barker became a couple. In January 2021, E! News reported that Kardashian and Barker are "a really good match," with a source sharing, "Kourtney's entire family already loves Travis. They have been neighbors and great friends for years, and it just recently turned romantic." 
As it turns out, the Kardashian/Jenner siblings aren't the only people who approve of the romance. Apparently, Scott Disick, the father of Kardashian's three children, is on board with the relationship as well. An insider told E! News, "Scott has been around Travis on several occasions and thinks he's a great guy." What an ideal situation. Plus, it's not as if Disick is sitting at home lonely and single. He's been hanging out with Lisa Rinna's daughter Amelia Hamlin for months. The source claimed, "He's really happy for Kourtney and is not surprised they are dating. Kourtney has spent a lot of time with Travis and it's not shocking to him that they developed a romantic relationship." 
Although Kardashian's ex is happy that she's happy, that might not be the case for Barker's ex-wife Shanna Moakler. She reportedly "liked" a comment dissing Kardashian, and of course, there are screenshots.
Did Shanna Moakler throw shade on social media?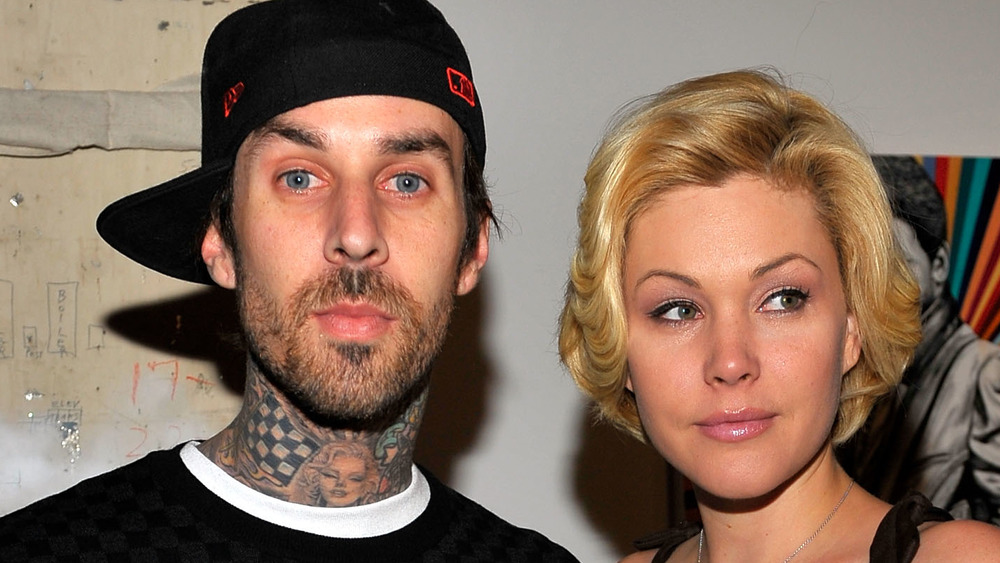 Charley Gallay/Getty Images
Kourtney Kardashian made her relationship with Travis Barker Instagram official in February 2021, sharing a photo of their interlocked hands. That same day, Barker's ex-wife Shanna Moakler shared a solo photo on her own Instagram page. She didn't throw any shade in her caption or in the snap itself, but she did supposedly click "like" on a questionable comment, according to E! News. A social media user wrote, "Shhhhiiiii that broad don't got nothin' on you. Travis downgraded big time." And, yes, Moakler clicked the heart next to that comment. 
Could it have been an accident? Sure. However, Moakler hasn't commented on the reported "like." However, she and Barker didn't split somewhat recently. They got married in 2004 and separated two years after that, officially divorcing in 2008. However, they did get back together after Barker was in a plane crash that year. Nevertheless, they ended their relationship a year after that. But no matter their differences, they continue to be in each other's lives, as they share two children — Landon and Alabama. Barker is also close to Atiana De La Hoya, Moakler's daughter from a previous relationship.
Moakler has been in the public eye for years, but she was never associated with the Kardashian/Jenner family until now. That is a whole other level of fame and, unfortunately, scrutiny. Whether she threw intentional shade, clicked "like" by accident, or even if she didn't think anyone would notice it, there are more eyes on her now than ever before, which includes "Keeping Up" with her Instagram activity.