Bad Bunny's Net Worth Is Higher Than You Think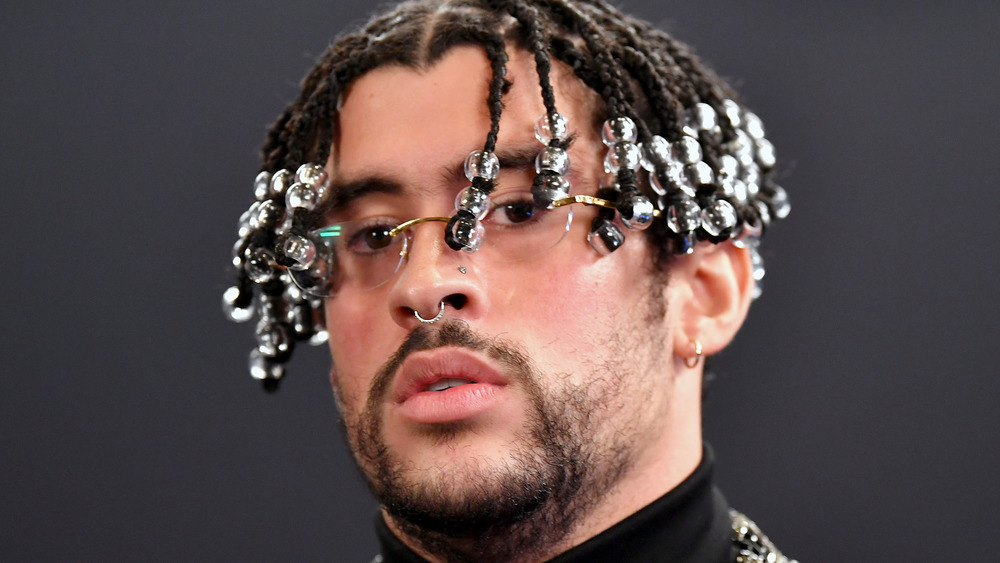 Amy Sussman/bbma2020/Getty Images
Puerto Rican rapper Bad Bunny has already amassed an impressive fortune, despite just getting his big break in the last couple of years. Back in 2016, the artist was working at a supermarket bagging groceries while attending the University of Puerto Rico until he was discovered on SoundCloud, according to E!. Although he found success on the Latin Charts, he really started to get recognized after he crossed over into English music and collaborated with major artists like Cardi B and Drake.
With his ability to seamlessly transition back and forth from Latin to English music, Bad Bunny has become a beloved sensation across the world. He made headlines after he performed at the 2020 Super Bowl halftime show with Jennifer Lopez and Shakira, and later he showed us his sensitive side after releasing music about the struggles of quarantine amid the coronavirus pandemic, per Billboard.
Although Bad Bunny may be new on the block, his bank account is jaw-dropping for a newbie. Keep scrolling to see how much Bad Bunny is worth.
Bad Bunny is worth millions of dollars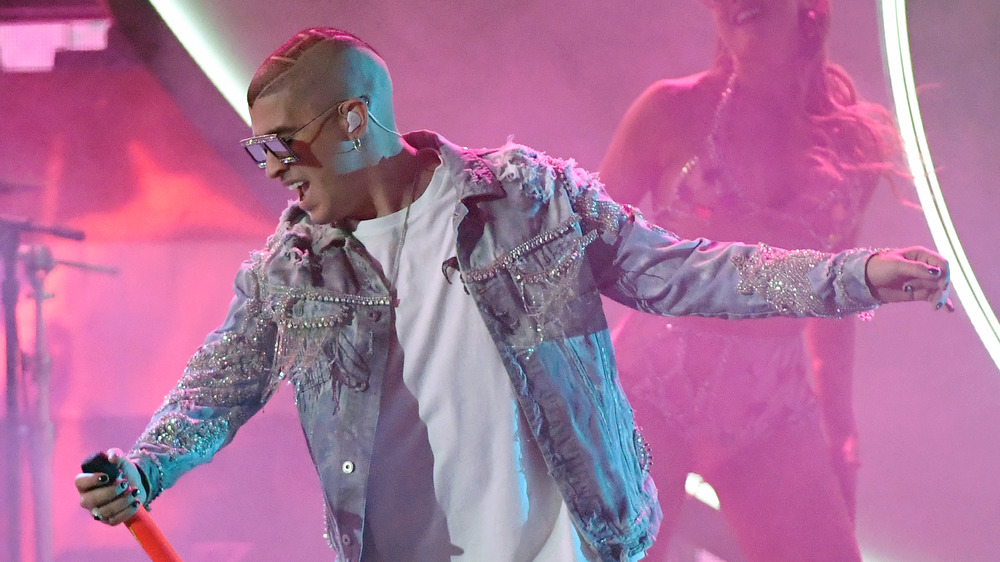 Ethan Miller/Getty Images
With Bad Bunny's launch to stardom and his great success in just a few years, it's no surprise he's acquired a hefty net worth, however, his fortune is extremely impressive for someone who's just getting started in entertainment. According to Celebrity Net Worth, the artist's wealth is about $16 million. While the number might seem high, it makes sense when you consider he was the most streamed artist in the world in 2020, per Harper's Bazaar, with his songs being streamed 8.3 billion times around the world.
"Thank you, I don't know what to say," Bad Bunny said after hearing the news on Spotify's For the Record podcast. "I do music because it's my passion, so I'm so happy right now. I'm so grateful and proud right now." Despite already reaching some major milestones in his career, Bad Bunny isn't done hustling. "I work and dream every day as if it were the first day, as if I did not have this success yet, as if I was still a rookie who is looking for the opportunity of his life," he told Vice in December 2020, "And that is part of what keeps me always creative and active."