How Emmy Rossum Really Feels About Nude Scenes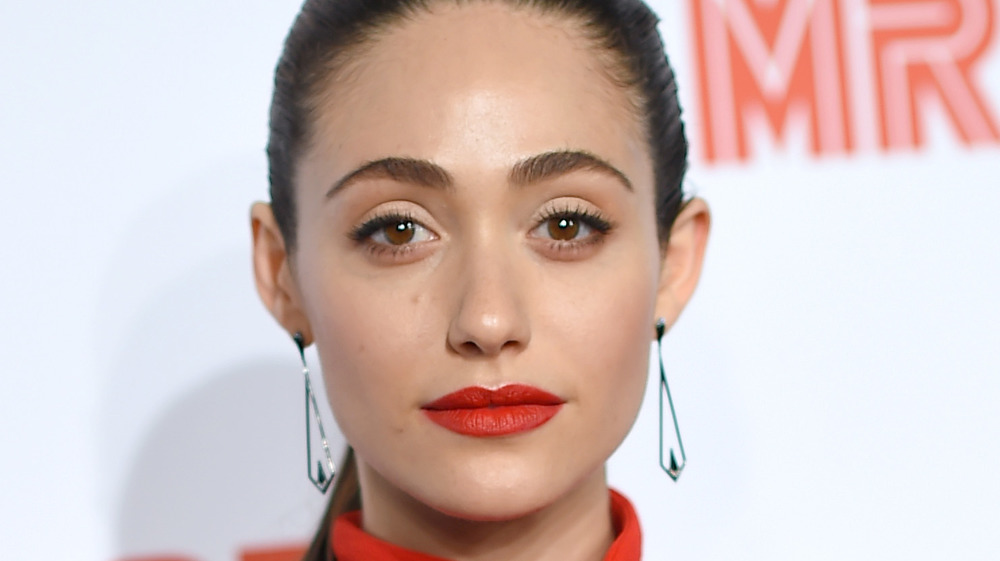 Dimitrios Kambouris/Getty Images
Shameless alum Emmy Rossum certainly knows her worth. From fighting for pay equity on set to shutting down body shamers, Rossum has become an icon for feminism and self-love in Hollywood. The actor, who is slated to star as famed Los Angeles pinup Angelyne in the eponymous Peacock series, proudly voices her opinions on body positivity and why nude scenes onscreen can be empowering. 
Rossum is co-executive producing Angelyne alongside her husband, Mr. Robot showrunner Sam Esmail, and audiences can definitely expect some commentary on feminine sensuality in the biopic, based on the trailer. Rossum certainly doesn't shy away from such discussions off-camera. 
In a January 2019 cover story for Shape, Rossum opened up about finding purpose outside of a beauty-obsessed culture. "As women, we get into a cycle of what I call 'compare and despair,' thinking, 'If I just looked like her, I would be happy,'" Rossum revealed. "I spent a lot of years wanting to look like the pictures of the girls I saw in magazines, and now I'm trying to love my individuality." 
Rossum also participated in the "I Weigh" movement on Instagram, writing "I think it's vital that we stop focusing on unimportant things, like a number [on a scale], and start thinking of our real worth as what we've accomplished... Your appearance is just one part of you. It doesn't determine who you are or what you're capable of." 
So how does Rossum's philosophy on self-love and female empowerment relate to her nude scenes on-screen? Keep scrolling to find out! 
Emmy Rossum believes nudity onscreen can add to a character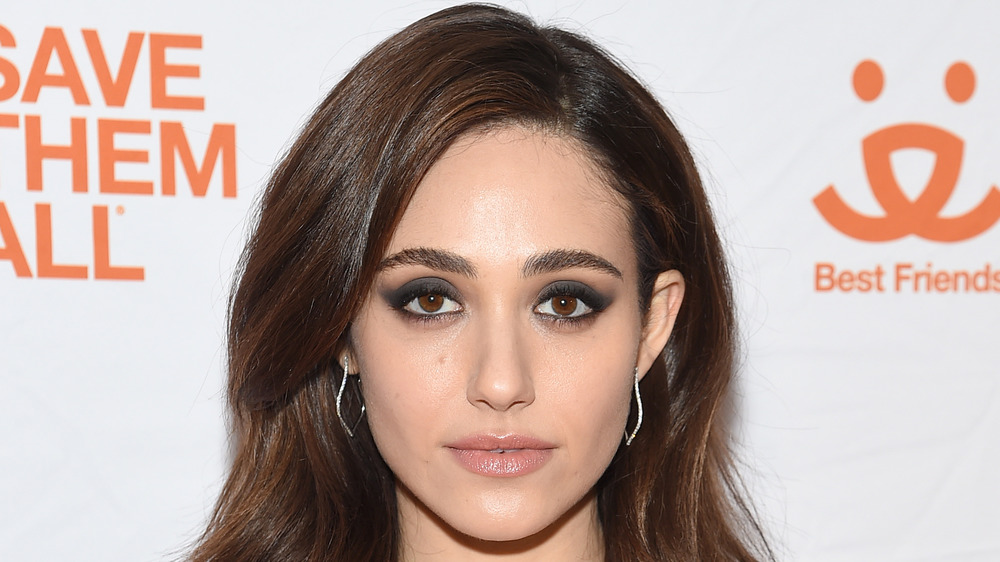 Jamie Mccarthy/Getty Images
Actor Emmy Rossum is passionate about respecting the authenticity of love scenes onscreen — so much so that she's even butted heads with trolls on Twitter over body politics. 
Rossum admitted to HuffPost in 2011 that her Shameless character Fiona wouldn't wear a bra or "care at all about what she looks like when she's having sex." For Rossum, nudity was essential to convey Fiona's escapist desperation to "feel good" because the character's life is "so sh**ty in so many ways." 
She echoed a similar sentiment to Extra in 2017, stressing that onscreen nudity shouldn't just be reserved for female characters. "I think we should be equal opportunity P and D. But I only really want to see any nudity if there's a purpose for it," Rossum stated. 
The conversation turned political, however, in October 2020, when Rossum tweeted that she wanted an "I'm Speaking" shirt in honor of Vice President Kamala Harris' line during the vice-presidential debates. As reported by OK! magazine, a follower responded with, "Yeah your shirts that say I GET PAID TO GET NAKED ON TV are sold out."
Rossum clapped back, writing, "I get paid to tell stories and life sometimes involves this awesome thing called sex. Maybe you've just never had any so you don't know." She later tweeted that Trump supporters "seem to think I should be ashamed of my female naked body." Rossum doesn't shy away from standing her ground, onscreen or off.