Jaime King's Estranged Husband Just Announced Big News About Another Woman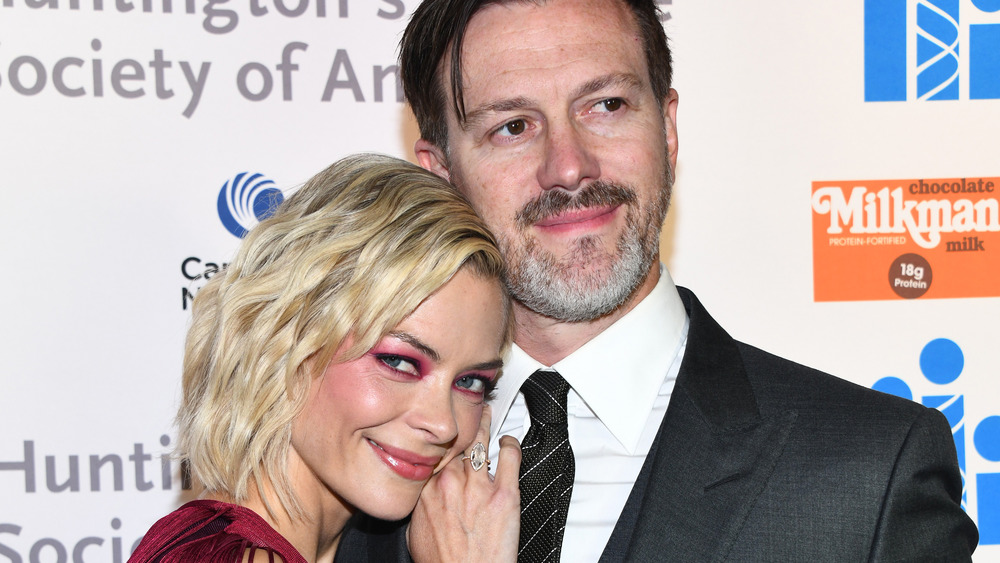 Araya Doheny/Getty Images
Actor Jaime King and director husband Kyle Newman have had a rocky split, with their disagreements playing out in the press. In February 2021, Newman shared yet another development, but this time it involves a woman who is not King. But before we get into all of that, let's take a stroll down memory lane. King first met Newman on the set of Fanboys in 2005, according to InStyle. The two filmmakers immediately hit it off and moved in together after a mere three months of dating. They announced their engagement in April 2007 and tied the knot by November, per People. "Some part of me was instantly connected to him, and I loved him so much," King told the outlet. 
After struggling to conceive, King and Newman welcomed sons James and Leo in 2013 and 2015, respectively. A-list pals Jessica Alba and Taylor Swift are even godparents to their children! Despite King calling Newman her "favorite human in the world" to Us Weekly in 2018, rumors swirled by May 2020 that the couple was living on separate coasts. Just five days after the news broke that King was in Los Angeles while Newman resided in Pennsylvania, King reportedly filed for divorce, according to TMZ. King also was granted a restraining order against Newman. 
Their split was one of many shocking breakups in 2020, and it seems this story is far from over. Keep scrolling to find out the surprising news about Newman! 
Kyle Newman welcomed a child with another woman
What news has Kyle Newman shared with fans? Jaime King's estranged husband moved on after their May 2020 split, and exactly nine months later, in February 2021, he and his girlfriend singer, Cynthia "Cyn" Nabozny, welcomed a baby boy. 
"Surprise! I'm a mommy!" Cyn wrote on Instagram announcing the birth of son Etienne Noel Newman. Yet Cyn and Newman only went public with their relationship on Christmas 2020, per Page Six. Seemingly, they have been dating longer than fans thought. According to People, 27-year old Cyn is signed to Katy Perry's label Unsub Records and even tagged Newman on Twitter in July 2020 for International Friendship Day. The sweet tag came months before confirming her relationship with Newman, with the musician sharing a snap of herself with him and his two boys.
Cyn and King have more in common than their blonde locks: Cyn called Newman her "soulmate" on Valentine's Day 2021. As for King? She is reportedly dating Sennett Devermont, so she has moved on, too.