Chris Cuomo Under Attack After Resignation Comments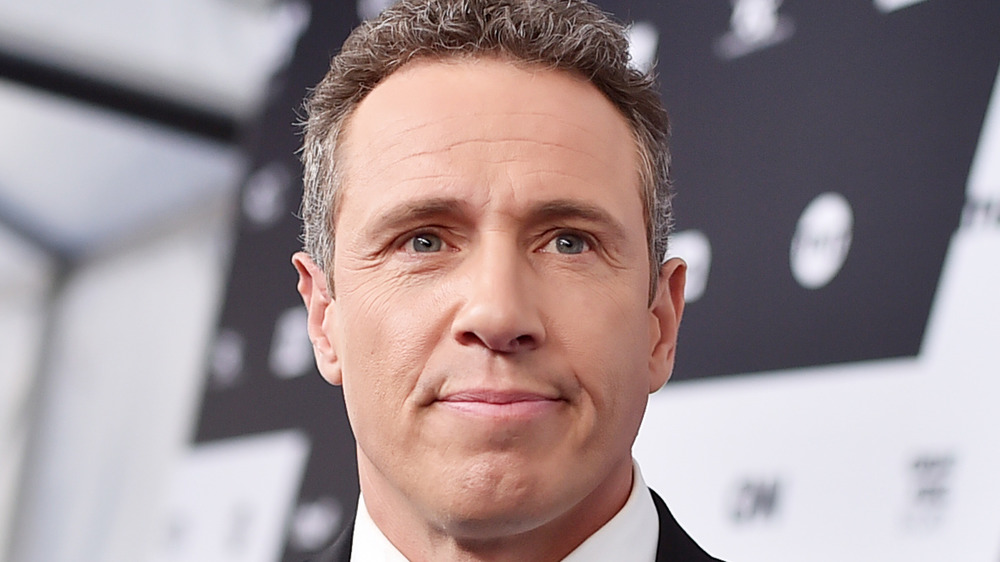 Mike Coppola/Getty Images
In 2020, CNN's Chris Cuomo saw his star rise for both his coverage throughout the coronavirus crisis and the presidential election. He also won over the internet with his appearances on his daughter's TikToks, which included lots of "dad" dance moves and a few shirtless moments. Then, of course there were the anchor's interviews with his brother, New York Gov. Andrew Cuomo, that resulted in many viral moments because of the twosome's playful banter. All in all, Chris' popularity grew. However, on Feb. 18, 2021, he shared a tweet that rubbed a lot of people the wrong way. 
According to the New York Post, Chris posted an article via Twitter about a former Texas mayor named Tim Boyd, who resigned after calling residents "lazy" for expecting him to help them during the state's massive power outage crisis. Chris' eyebrow-raising tweet has prompted many people on Twitter to mock him and point out the irony of criticizing a government official when his own brother, Andrew, is at the center of a controversy about New York's response to COVID-19 in nursing homes. 
Keep scrolling to see what Chris tweeted and what people had to say his controversial comments.
Many pointed out the irony in Chris Cuomo tweets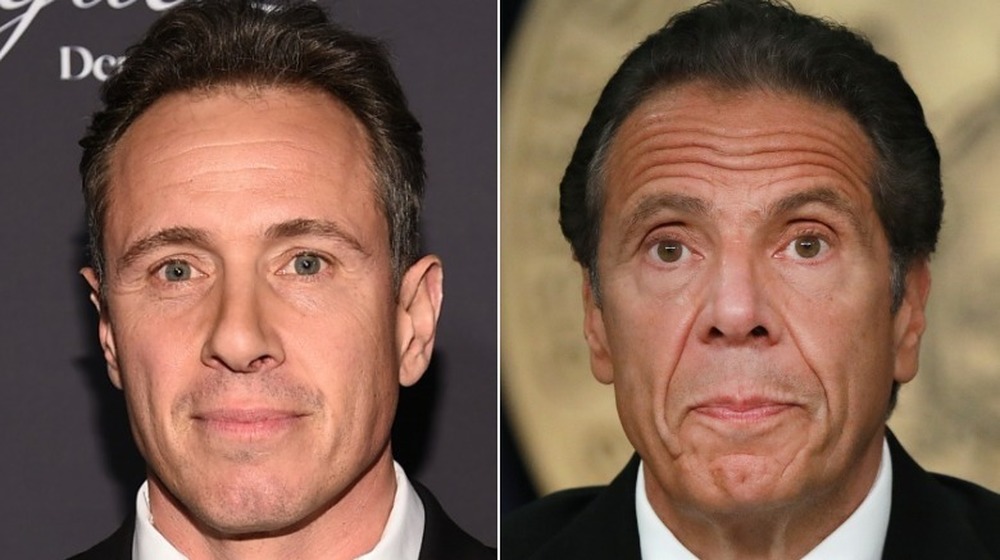 Theo Wargo/Getty Images, Spencer Platt/Getty Images
Tim Boyd, the former mayor of a Texas community named Colorado City, told residents struggling with freezing temps, no electricity, and no water that "only the strong will survive and the weak will [perish,]" according to CBS News. "No one owes you [or] your family anything; nor is it the local government's responsibility to support you during trying times like this!" he added. 
CNN newsman Chris Cuomo responded to that report on Twitter with the comment: "Resign or apologize and learn and become a better leader?" Many mocked Cuomo for criticizing an elected official, considering his brother, New York Gov. Andrew Cuomo, is involved is being scrutinized for his questionable leadership during the pandemic. 
"I don't disagree, but considering the trouble your brother is in right now, should you really be making a tweet like this?," one person tweeted. Buzz Patterson, a 2020 Republican candidate for U.S. Congress, quipped "Should we tell him?" Author Matthew Betley called Chris a "freaking hypocrite, adding, "You should both resign for what you've done to New York residents."
Chris' controversial commentary also came just a few days after it was revealed that he can't interview Andrew on CNN anymore, even though the New York governor appeared on Cuomo Prime Time on numerous occasions during the pandemic. The network said in a statement, per the New York Post, that those appearances were "an exception to a rule that we have had in place since 2013 which prevents Chris from interviewing and covering his brother, and that rule remains in place today."