All Of The Reasons Mayim Bialik Is Just Like Amy From The Big Bang Theory
Amanda Edwards/Getty Images
Mayim Bialik has been making waves in Hollywood since she was just a kid playing a young CC Bloom (Bette Midler) in 1988's Beaches. That hit movie helped the rising star get off to a good start and land another iconic role – Blossom Russo in NBC's hit sitcom Blossom. That series was huge in the '90s, yet it pales in comparison to Bialik's starring turn in one of the most popular sitcoms of all time – The Big Bang Theory. Bialik plays Dr. Amy Farrah Fowler, a neurobiologist who manages to soften Dr. Sheldon Cooper's (Jim Parson) hard edges. She became a fan favorite on the long-running show, but it was pure happenstance that led her to the role. 
During an appearance on Canadian talk show The Social, Bialik explained that she auditioned for the role of Amy just to get some health insurance. "I mean, I had a toddler and a newborn, and I had been a grad student and my insurance was expiring," she said (via Metro). "This is a true story. And I figured if I can just get even a couple jobs like here or there, I'll be able to get insurance again."
Little did she know that The Big Bang Theory would become "the longest-running multi-cam sitcom ever" and perhaps forever connect Bialik's identity to Dr. Fowler. Interestingly enough, the real woman and the fictional one have a lot in common. 
Mayim Bialik and Amy Farrah Fowler are both scientists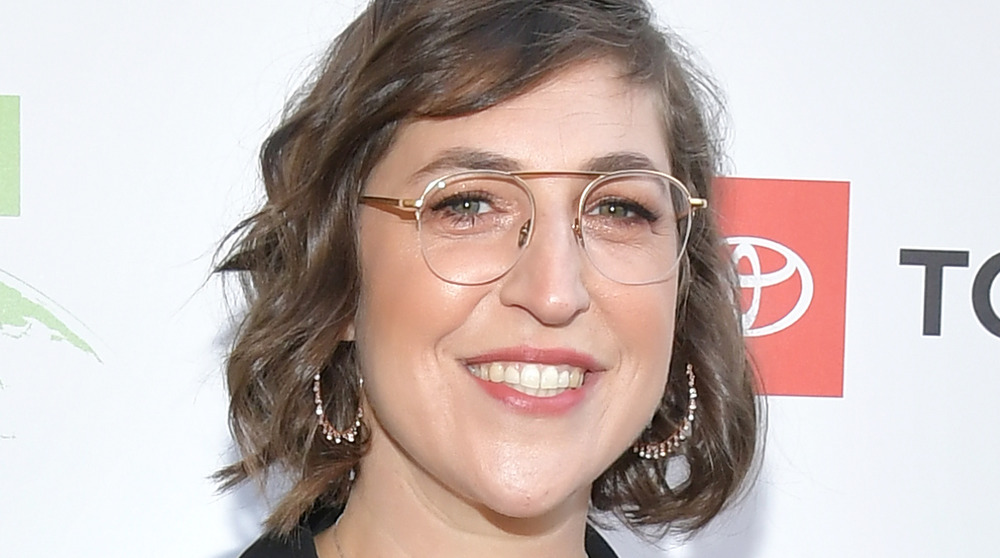 Amy Sussman/Getty Images
Yes, that's correct. Like Amy Farrah Fowler, actor Mayim Bialik is a scientist too. In 2007 — the same year The Big Bang Theory debuted — Bialik earned her Ph.D from the University of California, Los Angeles. She also received her Bachelor of Science degree in the same field from UCLA in 2000. If that wasn't impressive enough, the Blossom star was accepted into both Harvard and Yale when she was just 17-years-old, per Cinema Blend.
Bialik admits that her doctorate definitely helped bring her character to life. "Since the job of an actor is to present a character even if you've never been in that profession, I guess I have the easiest job — I don't have to stretch that far," she told National Geographic. Bialik noted that she enjoyed her break from acting and "doing something that was very challenging academically."
It's safe to say Bialik has the brains and the drive to learn new things, and that leads us to another way that Dr. Fowler and Dr. Bialik are very much alike.
Mayim Bialik learned how to play an instrument for The Big Bang Theory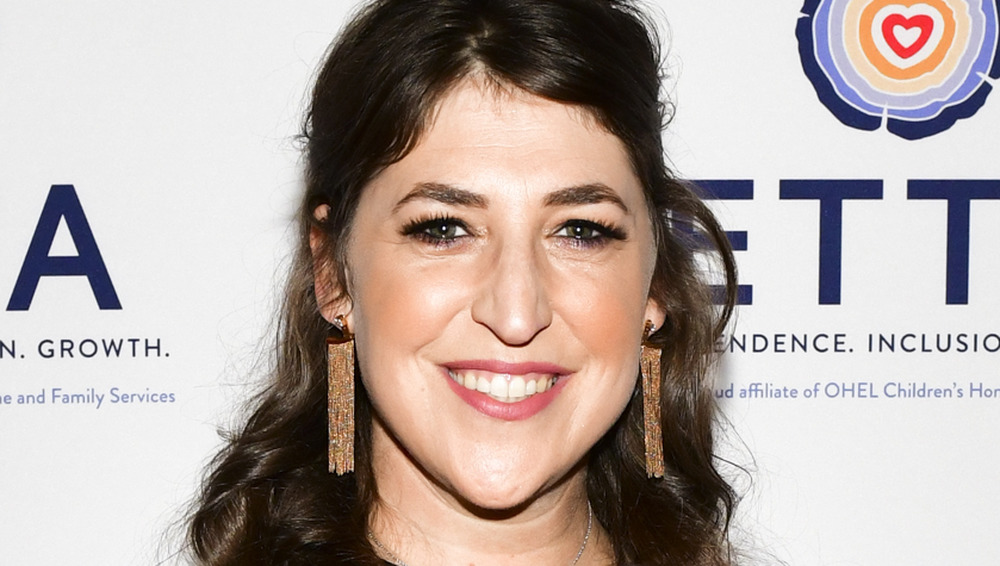 Rodin Eckenroth/Getty Images
Mayim Bialik can play the bass, trumpet, and piano, but she learned how to play yet another instrument for The Big Bang Theory. Her character, Dr. Amy Farrah Fowler, plays the harp on the show, so Bialik decided to do the same. She did her own stunts, if you will.
In fact, Bialik's harp teacher, Aedan MacDonnell, said it took the actor "all of 10 seconds to grasp which strings were what notes." In less than two weeks time, she reportedly managed to learn the instrument well enough to sing and play "Girl From Ipanema" in front of a live studio audience.
"I did learn to play the harp rudimentarily," Bialik told Wired, admitting that it wasn't really her playing so beautifully during Penny and Leonard's wedding. Producers wanted "a really elaborate, fancy thing, and I do not play well enough for that," she said. "I play well enough to, like, play "Everybody Hurts" by R.E.M." (Which she totally did on an episode of the show.)