Inside Ricki Lake's Engagement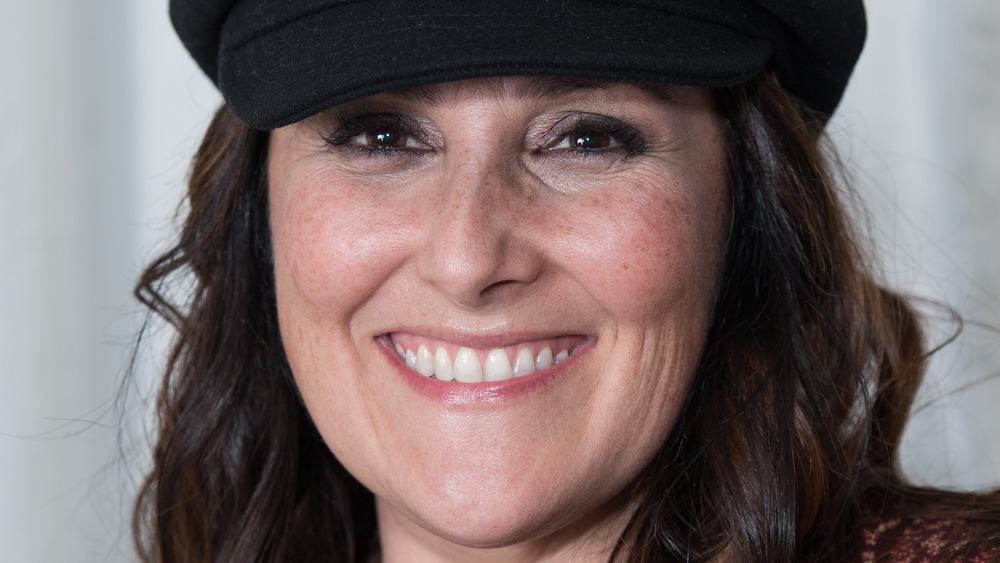 Jeff Spicer/Getty Images
Ricki Lake is a lady in love! The beloved Hairspray star is set to walk down the aisle after announcing her engagement to her boyfriend, Ross Burningham. Lake has kept a low profile over the course of their romance, but now, the actor is shouting her happiness from the rooftops as she gears up for their future wedding.
Lake and Burningham have been a couple for more than a year, per People. The former Ricki Lake Show host first went public with their relationship in December 2020. Alongside a super sweet selfie of the two boasting big smiles, Lake simply captioned the Instagram post, "LOVE."
Since then, the Emmy-winner has showcased their relationship on social media. In addition to sharing cute photos of them relaxing at home with her beloved rescue pup Mama, or visiting the beach in California, Lake uploaded the most touching tribute in honor of her beau's birthday. The TV star credited Burningham for making her feel like "such a lucky girl" since he came into her life.
"Happy Birthday, Ross! You have brought me so much joy and peace and laughs these last few months," Lake wrote on Instagram next to snapshots of the happy pair on Feb. 10, 2021. "I pinch myself. Thank you for choosing me. I love you." Now that Lake and Burningham have plans to walk down the aisle, the Business of Being Born producer is over the moon about their future together. Keep scrolling to learn more about Lake's engagement. 
Ricki Lake says fiancé Ross Burningham is her 'person'
Congratulations are in store for Ricki Lake and her future husband, Ross Burningham! Less than three months after first going public with their romance, the Cry-Baby actress announced their engagement on Instagram. "Friends, I'm so so so excited to share some good news! I'm engaged!" she gushed next to a pic of the pair on Feb. 20, 2021. "This is Ross. He is my person. He is wonderful. I love him very much and I am so grateful I get to love and be loved so deeply by this stellar human. Our next chapter is sure to be a good one."
Following the announcement, Lake opened up to People about the milestone. "Ross and I literally pinch ourselves that we have found each other at this time in our lives," she marveled. "Both of us, newly empty-nesters, we feel as if we are kids again. We are filled with gratitude and joy for what is to come."
Prior to falling in love with Burningham, Lake married her first husband, Rob Sussman, in 1994. The actress and the illustrator welcomed two kids, Milo and Owen, during their marriage, but they divorced after 10 years in 2004, per Page Six. Lake then exchanged vows with her second spouse, Christian Evans, in 2012, but their union ended in 2015. Evans died by suicide two years later in February 2017 (via Today). Fortunately for Lake, it sounds like she found her happily ever after.