How Prince William Really Feels About Prince Harry's Latest Actions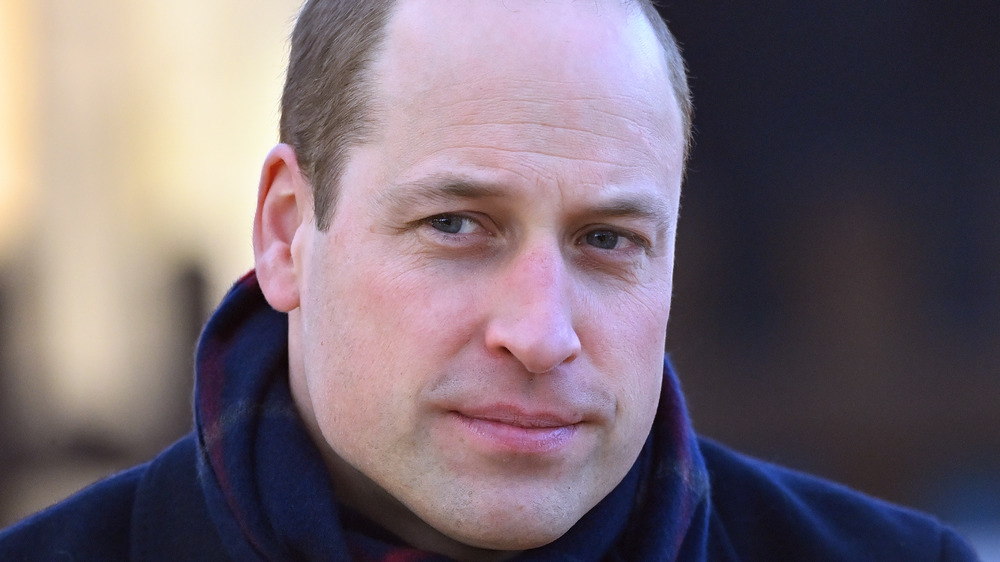 Pool/max Mumby/Getty Images
On Feb. 19, 2021, Buckingham Palace officially confirmed that Prince Harry and Meghan Markle are done as working members of the royal family. Of course, this comes a year after their Megxit announcement, but now it's a done deal. Per Page Six, the statement said, "Following conversations with The Duke, The Queen has written confirming that in stepping away from the work of The Royal Family it is not possible to continue with the responsibilities and duties that come with a life of public service."
The royal family is "saddened by their decision," but emphasized that Prince Harry and the Suits alum "remain much loved members of the family." It seemed like a pretty positive statement, just confirming what the whole world already knew: They're not returning to royal life. It's only logical that their previous commitments would be redistributed to other members of the royal family. It seemed to be all good, right? Well, the Duke and Duchess of Sussex clapped back at those words.
Royal expert Omid Scobie shared a statement from the couple's rep that included the words, "We can all live a life of service. Service is universal," which was seemingly a direct response to the statement about them leaving a "life of public service" as working members of the family. Was that a shady statement directed at the family? Or was it simply an emphasis on their continued commitment to philanthropy during their post-palace lives? Apparently, Prince William took issue with the very public remarks.
Prince William is reportedly 'really sad' and 'shocked'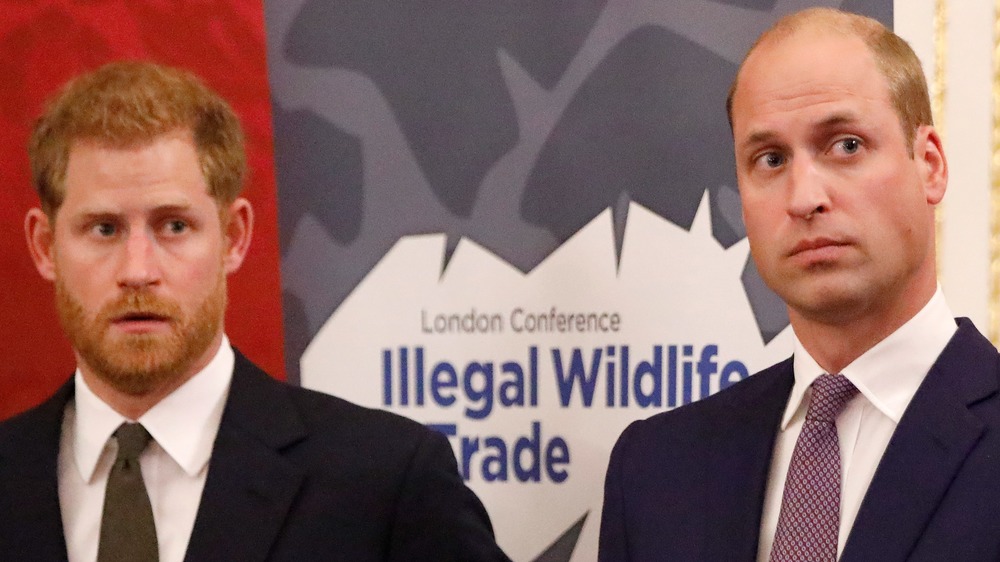 Wpa Pool/Getty Images
According to The Sunday Times, Prince Harry's older brother Prince William thinks that the statement was "insulting and disrespectful" toward Queen Elizabeth II, their grandmother. Apparently, Prince William is "really sad and genuinely shocked" by the response from his brother and Meghan Markle, and he is "very upset by what has happened." An insider claimed that he felt their clapback was "petulant and insulting to the Queen," not just citing her role as a royal, but also as their relative. The source said, "Don't disrespect your granny, Harry." And, then, of course, she is the Queen of England. Shooting back at her statement is "just not done"... until now, anyway.
The statement from Buckingham Palace seemed like a logical move to make. Now that the Duke and Duchess of Sussex are not working members of the royal family, their responsibilities do need to be assigned to someone else. That announcement just seemed like a necessary move to make things official, but that response they received? Well, apparently, Prince William just thinks it was super shady and unnecessary.