Tom Brady Sparks Major Reactions On Twitter With One Simple Question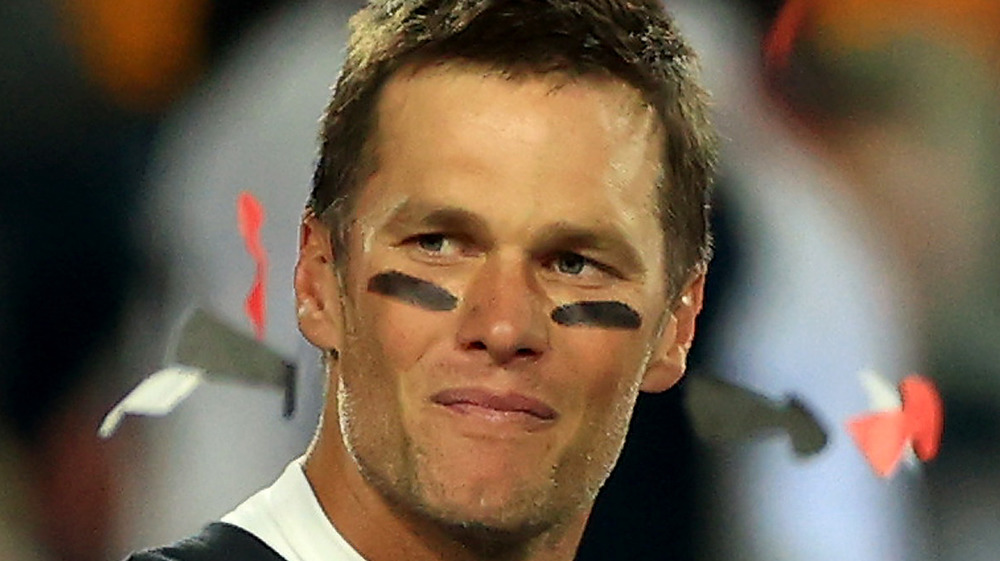 Mike Ehrmann/Getty Images
Tom Brady just spent the last several months working toward winning his seventh Lombardi trophy, his first as the quarterback for the Tampa Bay Buccaneers. With another championship victory under his belt and a fifth Super Bowl MVP award, the most of any NFL player, he posed a seemingly simple question to his 1.7 million Twitter followers: "Soooo what am I supposed to do for the next 5 months...?"
His question was met with major backlash from some Twitter followers. Many suggested paying back the nearly $1 million PPP loan his nutrition company, TB12, received from the federal government, per CNBC. "Return the PPP money you took from the Government to buy a yacht," one user tweeted. "Pay back that ppp loan your company didn't need would be a great start!!" another user suggested.
Other users suggested Brady use his power and affluence to help with the disaster in Texas. "You can help the people of Texas who are without power and water. You can also help those who are struggling financially due to #COVID19," one user wrote. Another user suggested Brady's wife, Gisele Bünchden, get involved with fundraising for Texas, writing, "raise money for people afflicted by storms? ya know the ones with no running water, roofs, etc. Ask your wife i bet she can help ya out."
Some also brought up the fact that Brady has been seen not wearing a mask on multiple occasions. One user wrote, "Attend a 'How to Wear a Mask Workshop.' And then, wear one." Others, however, had a much more comical reaction.
Tom Brady's tweet about his off-season plans also sparked some hilarious responses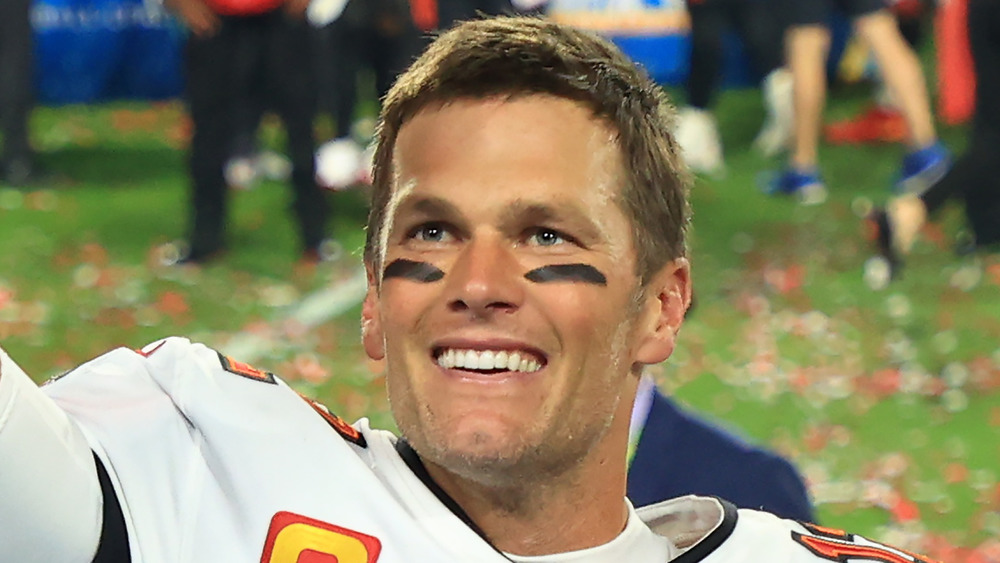 Mike Ehrmann/Getty Images
While some Twitter users took the opportunity to demand Tom Brady spend his time off volunteering, donating money, or doing a better job abiding by COVID-19 regulations, others used the opportunity to crack a few jokes. One user tweeted, "Teach your 3 kids how to play football," and shared a photo taken of Brady with his kids holding up the Lombardi Trophy after his Super Bowl win with the Tampa Bay Buccaneers. However, the user had replaced the faces of Brady's kids with those of Drew Brees, Aaron Rodgers, and Patrick Mahomes.
Another user petitioned to see more of drunk Tom Brady, tweeting, "More of this pls!! @TomBrady @Cody_Spell," and shared one of the now infamous images of Brady stumbling and needing help walking after partying too hard at the Tampa Bay championship boat parade. "Another @TigerWoods @PhilMickelson Peyton Manning match?" one user suggested, referring to "The Match" golf event that aired in May 2020 amidst the COVID-19 sports drought. One user even pitched the idea that Brady brush up on his video game skills. "Buy a PS5 and play madden," the user quipped.
Whatever Brady ends up doing, there's no doubt we will be seeing him again next year when he returns to the Tampa Bay Buccaneers as a 44-year-old quarterback, the oldest and winningest to ever play the game.