Here's What We Know About Daft Punk's Breakup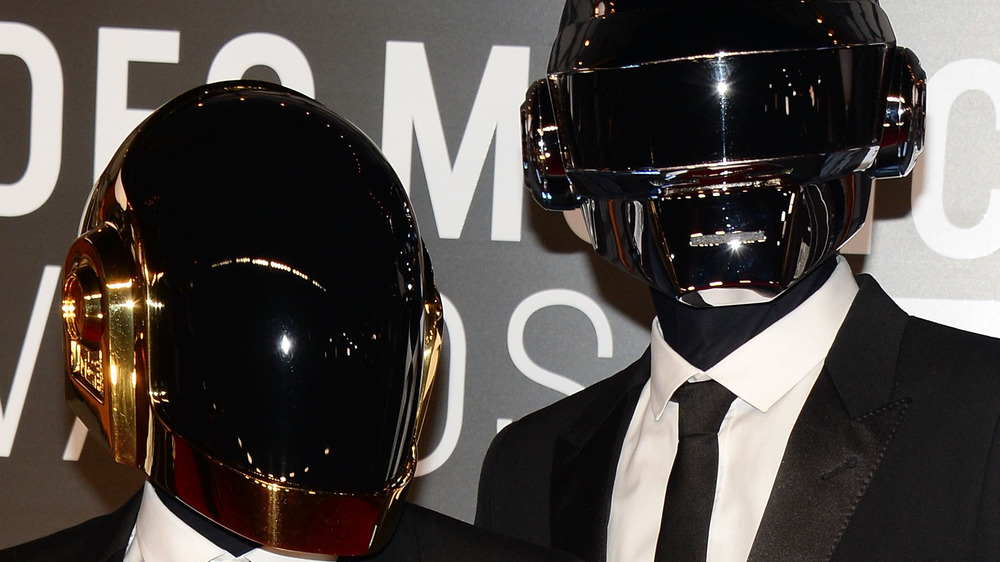 Jamie Mccarthy/Getty Images
On Feb. 22, 2021, news broke that the popular Parisian duo Daft Punk officially split up. The group, who have been around since the 1990s, announced their retirement by releasing a video called "Epilogue" on Youtube. In the short, nearly eight minute video, Guy-Manuel de Homem-Christo and Thomas Bangalter, the musicians behind the group, appear in their usual robot-inspired uniforms. The pair have remained almost anonymous throughout their decades-long career, always attending award shows and other public gatherings in their iconic, futuristic helmets and gloves. Even at the Grammys, they dressed shielded-up and concealed. 
Along with their statement-making headgear in the video, the duo also sport matching Daft Punk leather jackets as they walk through the desert. The video is eerily silent up until around the 4:20 mark. At that time, one of the members unzips their leather jacket, walks away, and then allows themselves to be blown up.
So, what happens next and what is their publicist saying about the headline-making video? Keep reading to find out. 
Here's what Daft Punk's 'Epilogue' video means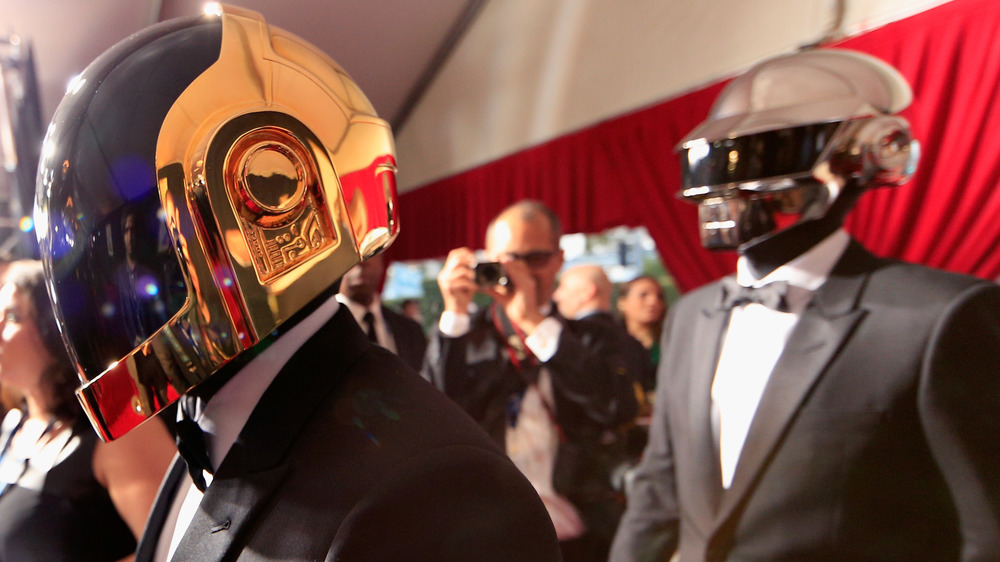 Christopher Polk/Getty Images
In Daft Punk's shocking breakup video, "Epilogue," after one of the group's members is seen being blown up, the duo hints at their split. Following the explosion, the text "1993-2021" pops up. Per Pitchfork, 1993 is when artists "Thomas Bangalter and Guy-Manuel de Homem-Christo formed Daft Punk in Paris." The video ends with the duo's song "Touch" playing in the background, which is a track from their Grammy Award-winning album Random Access Memories. Needless to say, after the video's release, fans wanted to know if the news was real. And, unfortunately, it appears that "Epilogue" was Daft Punk's way of saying goodbye.
According to Variety, Daft Punk's "longtime publicist, Kathryn Frazier, officially confirmed the split to [the outlet] and declined to provide further details." Despite the news of the breakup, Variety seems hopeful that the electronic music group will stick around in one way or another. Per the outlet, "While their rep declined to say whether the duo will continue working together under different names or whether other new projects are in the works, it seems likely, considering the group's famously contrarian and convention-mocking history, that they will continue to release music, videos and whatever other projects strike their fancy." 
Based on Variety's assessment, there seems to be hope for Daft Punk fans, after all. That being said, only time will tell if the duo's "Epilogue" is truly the end of their story.