The Biggest Celeb Transformations Of 2015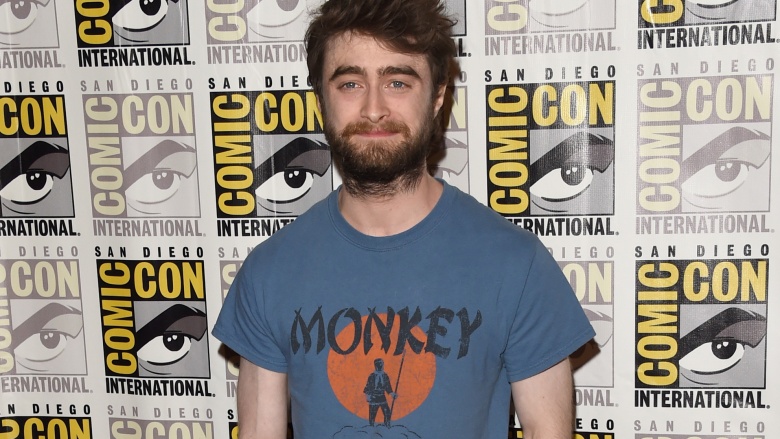 Getty Images
When it comes to celebrities and their looks, the only real constant is change. The rich and famous have glam squads at their disposal, as well as deep pockets that allow them to experiment with expensive salon services or cosmetic procedures. When you're a celeb, you can hack off your hair on Friday, decide you hate it by Sunday, and install a full head of extensions before the paparazzi has time to catch you going into Madeo in Beverly Hills. These are some of the biggest celeb physical transformations of 2015.
Kylie Jenner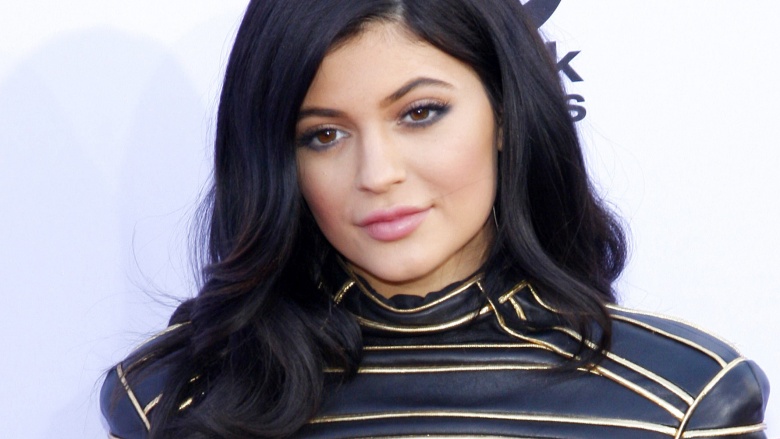 The hottest beauty topic of 2015? Oh, just Kylie Jenner's overinflated lips. Her pout even led to the Kylie Jenner Lip Challenge, where young and impressionable kids tried to mimic her pucker. At first, the teen claimed her trout pout was the result her deft lip-liner skills. She later admitted to getting temporary fillers on Keeping Up With The Kardashians. Her puffy lips made her look older, sexier, and not like her prior self. She also rocked mermaid blue hair this summer and went blonde for New York Fashion Week. Oh, and if you scan her Instagram feed, you'll notice she sometimes wears blue contact lenses. Clearly, the youngest spawn of Kris Jenner has become quite a style-chameleon.
Caitlyn Jenner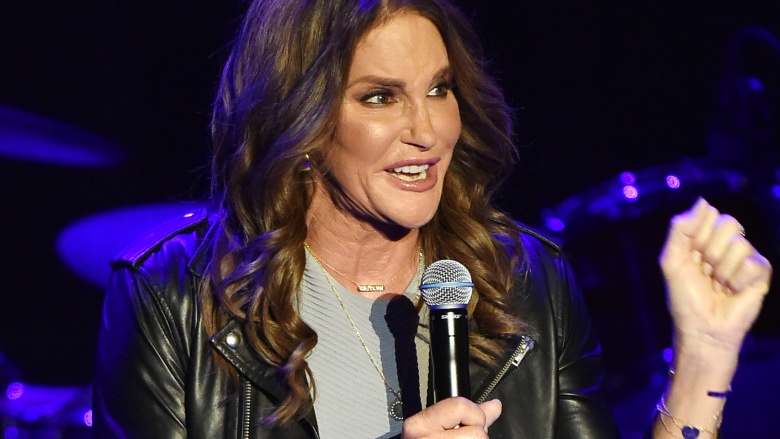 Getty Images
Bruce Jenner's transition into Caitlyn Jenner has been one of the year's biggest, most powerful, inspiring, and memorable stories. Jenner had been slowly but surely going public with his gender dysmorphia and revealed his plans in a Diane Sawyer interview that was a true ratings bonanza. Caitlyn Jenner eventually made her bombshell debut on the cover of Vanity Fair. The former Olympian was honored for her courage by receiving an award at the EPSYs and she further documented her transition on her E! reality show.
Kim Kardashian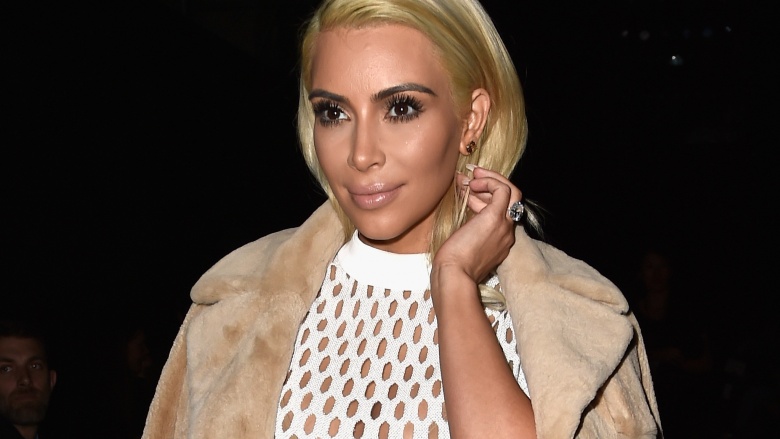 Getty Images
The most famous Kardashian is expecting her second child, so she once again showed off big and beautiful curves. But Kimmy blew everyone away when she ditched her long, dark, glossy, and familiar locks in favor of a very blonde 'do in the spring. It was a pitstop at platinum—one she showed off while traipsing around Europe for Fashion Week and on the cover of an international edition of Vogue. She quickly returned to brunette. The reality diva also admitted Madonna was her source of inspiration for her platinum locks.
Khloe Kardashian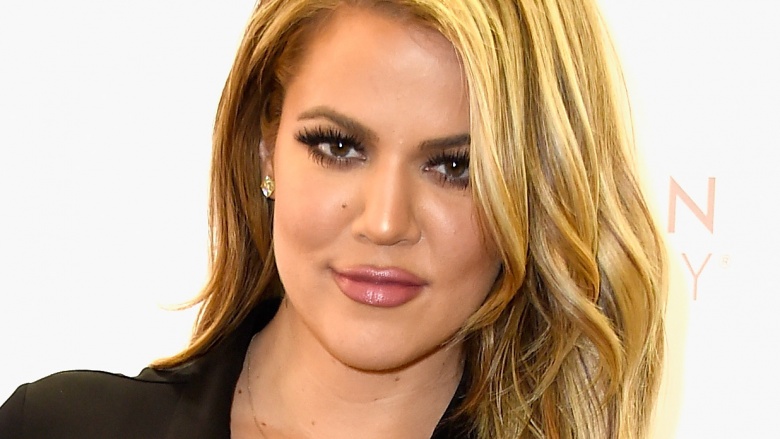 Getty Images
Kim's little sister went buttery blonde in late spring and blonde she has remained. Koko has been going lighter and lighter with her locks and she's totally transformed into a bombshell bottle blonde. We can't argue with the results. It's one of her best looks ever. Here's to hoping this Kardashian stays with the flaxen follicles. Gentlemen are said to prefer blondes and we prefer Khloe as such.
Jared Leto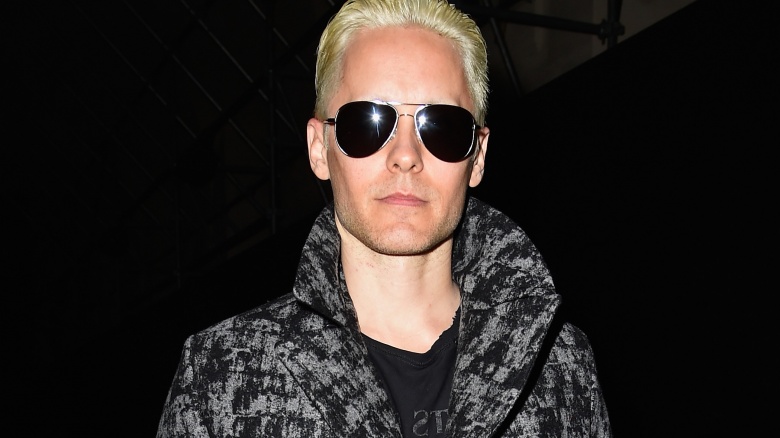 Getty Images
Leto had become known for his man bun, but that was so 2014. He ditched the long locks and rocked a platinum blonde hair hue that made him look like designer Karl Lagerfeld. Also, for his role as the Joker in Suicide Squad, the actor morphed again, with lots of fake tattoos, a grill, a gaunt appearance, and green hair. He got rid of the green strands when filming wrapped.
Daniel Radcliffe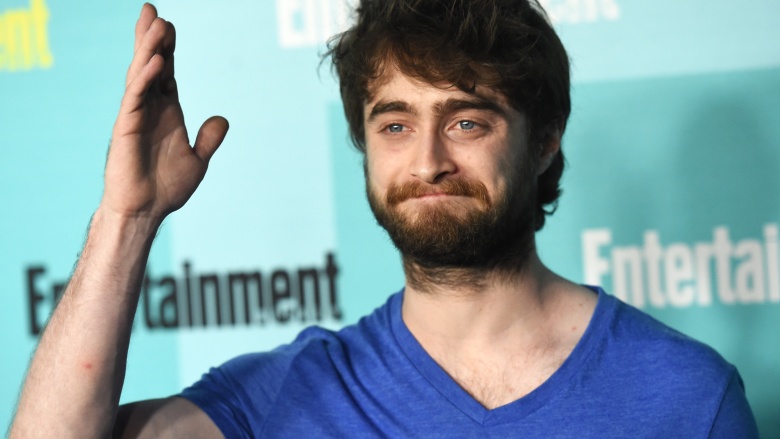 Getty Images
The baby-faced Brit grew out his hair and grew a beard, a far cry from his days as the clean-shaven Harry Potter. The actor recently shaved the facial hair and chopped his locks. We were bummed, as we were getting used to a hairier former Harry. But Radcliffe has gone newly-shorn for a role, proving his dedication to his craft.
Justin Bieber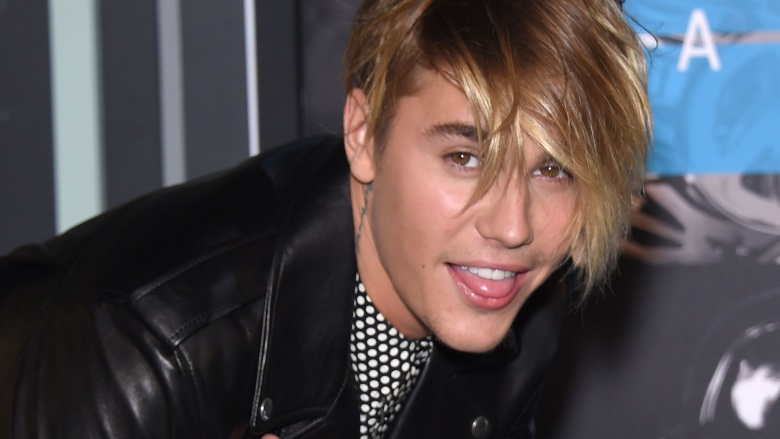 The Biebs has been adding to his copious tattoo collection for years. He displayed his ink and his rock hard, washboard abs in both Calvin Klein ads and on the cover of Men's Health this year. He was also seen with a man bun in the spring, attempting to usurp Jared Leto's man bun throne. But the singer showed off a totally different look at the VMAs, when he rocked a bleached blonde coif that looked like Draco Malfoy cross-pollinated with a German rave DJ. But let's be clear: that's not a compliment. It was... weird. Bring back those signature, swoopy side bangs, Biebs!
Amanda Seyfried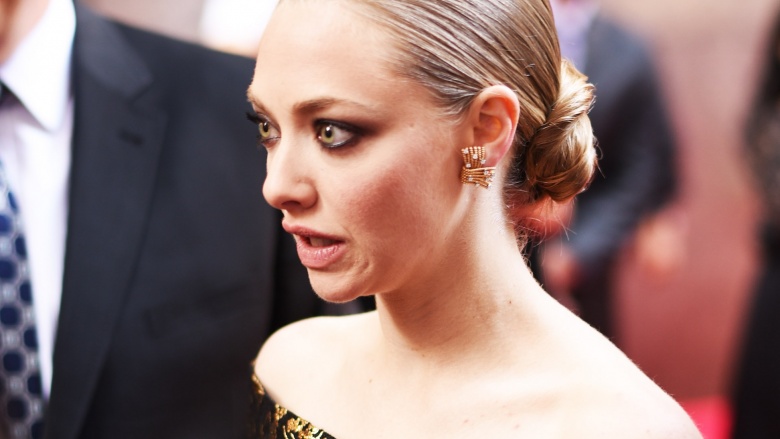 Getty Images
The doe-eyed actress is known for her long and lush cascade of blonde waves. She hacked off her hair into a shoulder-skimming bob and donated the chopped strands to Locks of Love, which is a wonderful organization that creates wigs for those who've lost their hair for medical reasons. The Ted 2 starlet showed off her 'new, lighter, shorter, and bouncier' 'do on Instagram.
Demi Lovato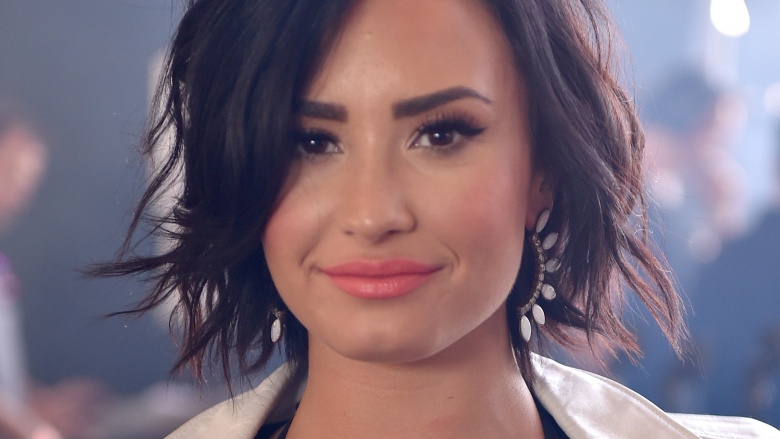 Getty Images
The singer and actress has gone shorter and shorter with her hair, which has been every color of the rainbow. She now has a bob. Lovato also ditched her all-black, leather-and-studs rocker chick look in favor of a sexier, skimpier style. She unveiled an uber-sexy style when she began promoting her new single "Cool for the Summer." She swapped out her usual monochromatic clothes for fur, pops of color, and heels.
Jennifer Lopez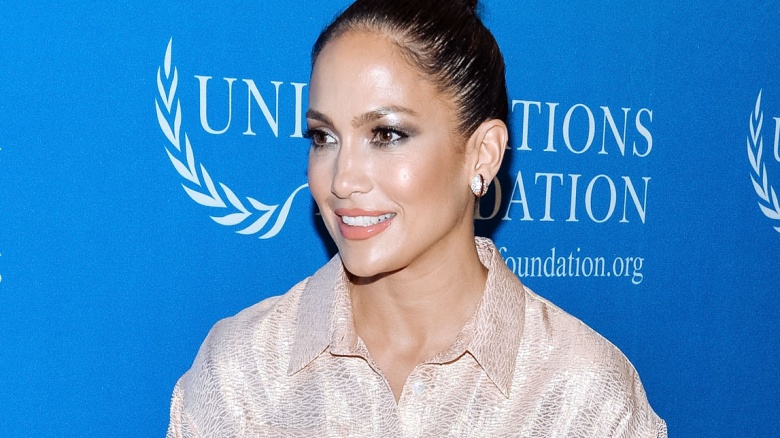 Getty Images
The multi-hyphenate is known for her long, sexy, and highlighted locks. She was seen at an airport with a shoulder-grazing bob. It was jarring, since we're so used to J. Lo with plentiful hair. She was still sexy as hell, but it was weird seeing her without her full coif.
Iggy Azalea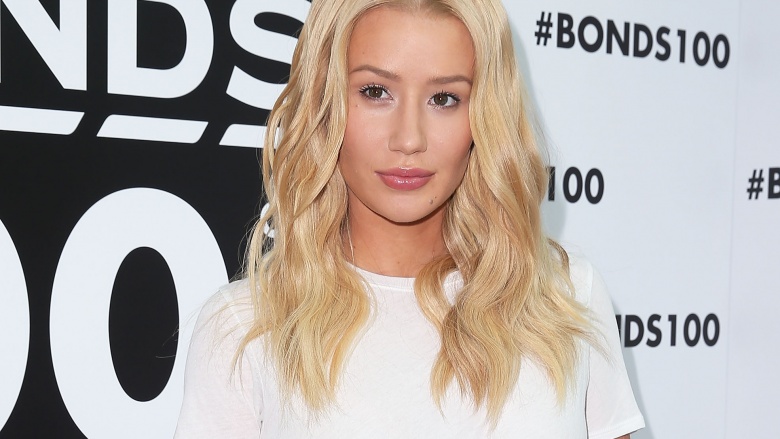 Getty Images
While 2014 was her breakthrough year, the "Fancy" rapper canceled her tour, fought with many rappers on Twitter, and took a hiatus from social media. If that wasn't enough, she also found time to get a nose job. However, she didn't try to hide or deny the rhinoplasty. She was frank about her augmentation and confessed to getting a nose job in a chat with Seventeen, saying, "I don't think you should be ashamed if you made a change to yourself, which is why I've spoken about the changes I've made, like with my breasts." Ah, yes—earlier this year, Azalea told Vogue she got breast implants. Altogether, Iggy's 2015 may have brought some of the biggest transformations, second only to Caitlyn Jenner, of course.
Kelly Ripa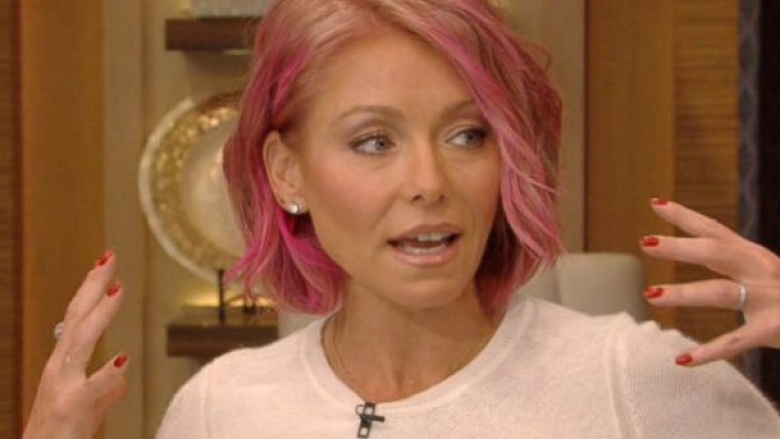 She may be a mom and she may host an insanely popular morning TV show. But that didn't stop Kelly Ripa from having fun with her hair color this summer. She premiered pink hair and bright blue hair at different times, documenting her rainbow strands on Instagram. It was a fun way to add a little pizazz to her bob.
Kate Mara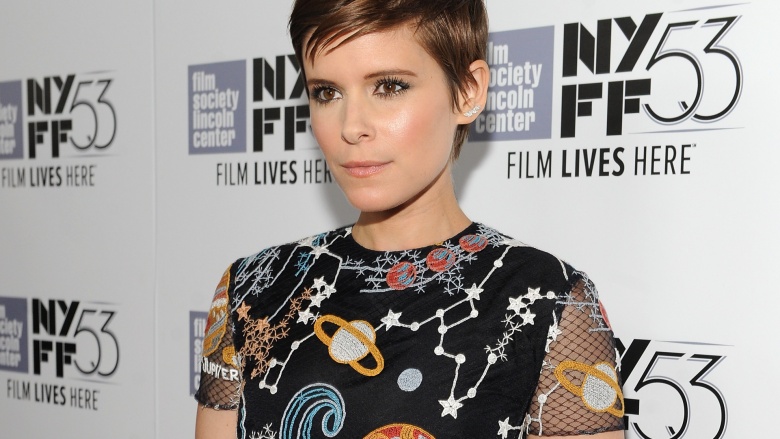 Getty Images
The Fantastic Four actress has been getting progressively shorter with her coif. She had a lob aka a long bob for quite some time. But while promoting her ill-fated comic book film, she was out and about with a super short, Mia Farrow-esque pixie. She even admitted that her father said he didn't dig this 'do when she appeared on Live! With Kelly and Michael. Well, we'd have to say that he's alone in that opinion.
Jennifer Hudson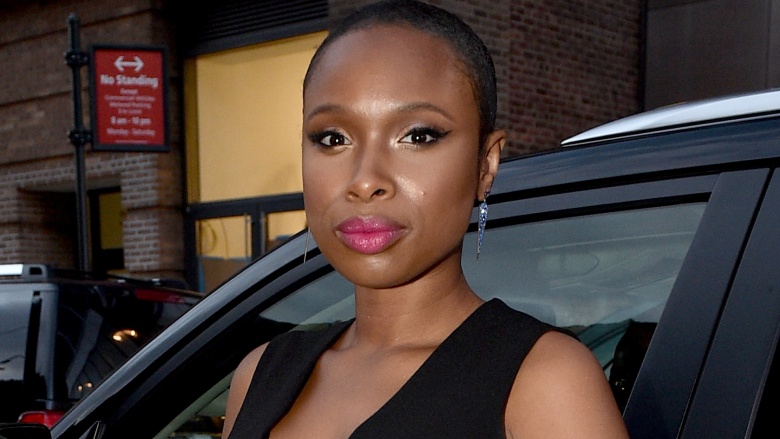 Getty Images
The singer and Oscar-winning actress debuted a close-cropped pixie cut on Instagram. The short cut called further attention to her stunning features. But we have to hand it to for being so brave by going so short her hair looked practically shaved.