The Truth About Pelé's Ex-Wives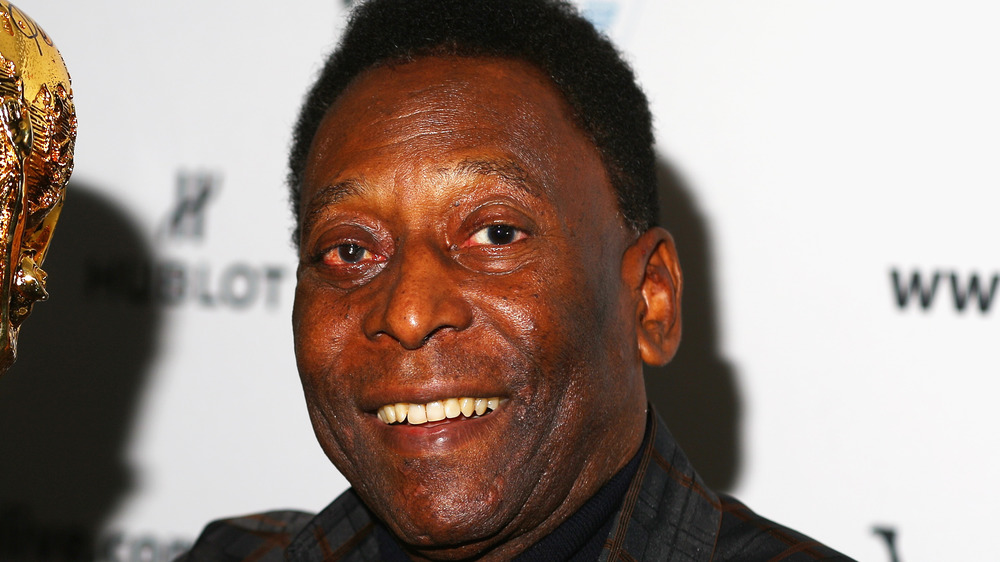 Robert Cianflone/Getty Images
While he may be the GOAT when it comes to soccer, some might argue that he's rather unlucky when it comes to love. Edson Arantes do Nascimento, better known as Pelé, has been married not once, not twice, but three times, per Sportscasting. It's also reported by The Sun that the Brazilian athlete has also engaged in several extramarital affairs and even fathered a few children outside of his marriages.
"In all honesty I've had a few affairs, some of which resulted in children, but I've only learned about them later," he confessed in a Netflix documentary aptly titled Pelé, set to premiere on Feb. 23, 2021. Pelé was adamant, however, that he was always upcoming and forthright about his indiscretions. "My first wife, first girlfriend, knew about it. I never lied," he maintained.
But enough about his sordid discretions. Who are the three women formerly married to the soccer star that Pelé now publicly admits to being unfaithful to? Keep reading after the jump to find out!
The third time is the charm for Pelé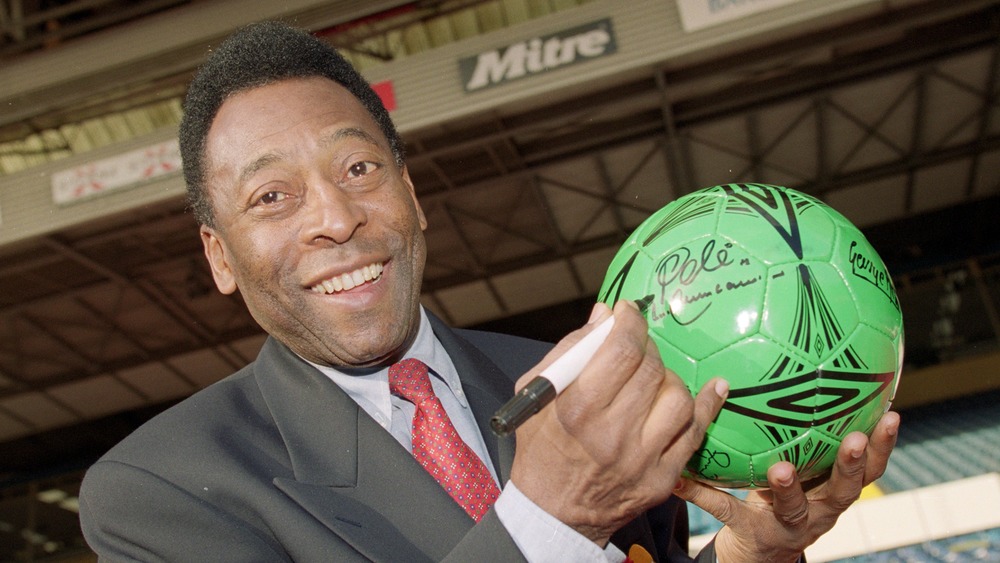 Clive Mason/Getty Images
Brazilian football legend Pelé first wed a woman by the name of Rosemeri dos Reis Cholbi in 1966, per The 18. The couple was married for 16 years and shared three children together: Kelly Cristina, Edson, and Jennifer. 
Pelé didn't hear the sweet chime of wedding bells again until 1994 when he tied the knot to the second Mrs. Nascimento, psychologist and gospel singer Assíria Nascimento. Some might consider that an interesting choice for the philanderer, but alas, the couple managed to stay married until 2008 when they ultimately divorced. During their marriage the couple shared a set of twins together: Joshua and Celeste. 
But it appears that maybe the third time really is the charm, at least when it comes to Pelé that is. In 2016, he once again made the long trek down the aisle and married Marcia Cibele Aoki, a woman 25 years his junior. It's reported that the pair knew each other socially from attending the same parties, but didn't meet again until 2008 during a chance elevator encounter. In 2010, the couple began dating and the rest is simply history.
Perhaps this will be the marriage that ends Pelé's losing streak in love.