The Truth About El Chapo's Wife's Arrest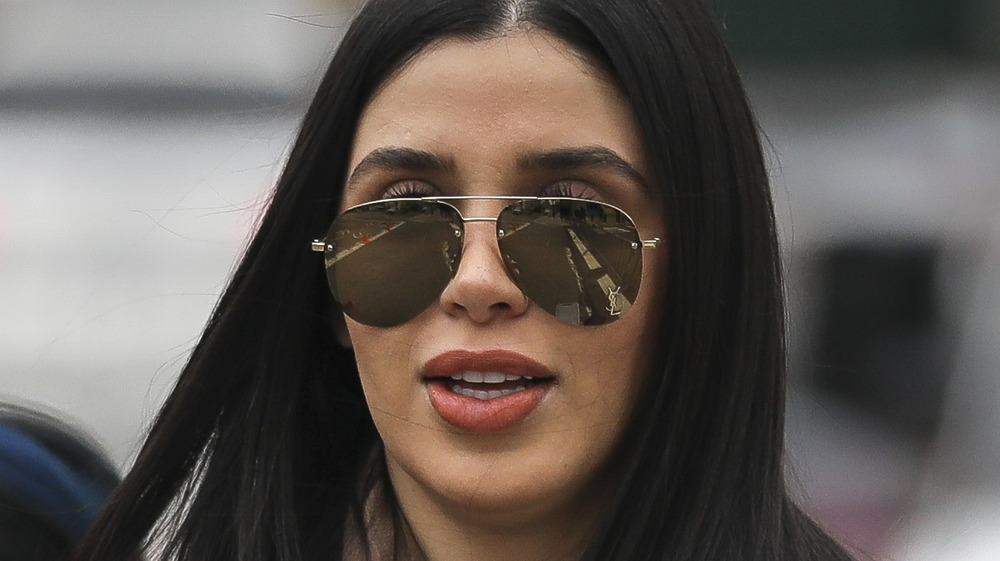 Drew Angerer/Getty Images
The wife of Mexico's most infamous drug trafficker, Joaquín "El Chapo" Guzmán, has been taken into custody in the United States.
According to NBC News, Emma Coronel Aispuro was arrested at Virginia's Dulles International Airport near Washington. The Justice Department released a statement clarifying that she is facing charges of "participating in a conspiracy to distribute cocaine, methamphetamine, heroin, and marijuana for importation into the U.S." She will make her first appearance in federal court on Feb. 23, 2021 through a video conference call.
Coronel Aispuro also allegedly "conspired with others" to help Guzmán during his 2015 escape from a maximum-security prison in Almoloya de Juárez, which led to a national manhunt across Mexico. Guzmán was eventually re-arrested in January 2016, and Coronel Aispuro reportedly began to put together another escape plan with the help of others before he was extradited to the U.S. a year later. Per Reuters, a witness testified that they had been paid at least $1 million to help break Guzmán out.
Emma Coronel Aispuro met El Chapo as a teenage beauty queen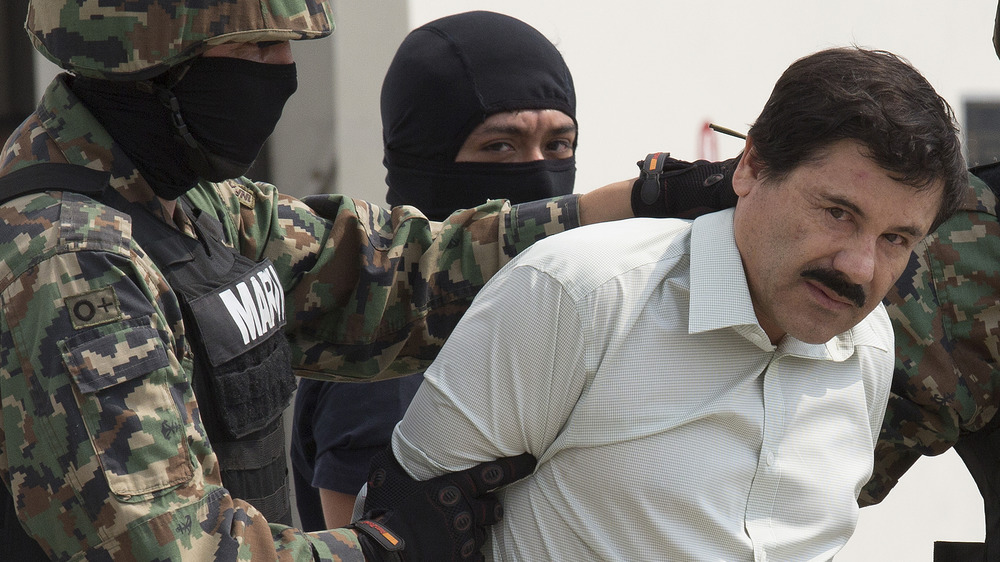 Bloomberg/Getty Images
Joaquín Guzmán — who is played by Alejandro Edda in the Netflix series Narcos: Mexico — was convicted in 2019. As NBC News reported, he was sentenced to "life in prison plus 30 years" for multiple counts of distributing massive amounts of cocaine, as well as 10 charges of "engaging in a continual criminal enterprise" as leader of the Sinaloa Cartel. He led the cartel for nearly three decades and achieved global notoriety as "El Chapo."
As the BBC reported, Emma Coronel Aispuro, formerly a beauty pageant winner and journalism student, stood by her husband during his trial. She told reporters after his sentencing, "I don't know my husband as the person they are trying to show him as, but rather I admire him as the human being that I met, and the one that I married."
Coronel Aispuro, a dual U.S. and Mexican citizen, met Guzmán at a dance in 2007, according to the BBC. She was only 17 years old and he was a 49-year-old billionaire at the head of an international criminal organization, which included both her father and uncle. Coronel Aispuro married Guzmán that year and gave birth to twin girls in 2011.
"I would say what won me over was his way of talking," she revealed to the Los Angeles Times in 2016. "He tends to win over people by his manner of being, of acting, the way he treats people in general."