Whatever Happened To The Actor Who Plays Lisa In Coming To America?
The character of Lisa McDowell was a central figure in Eddie Murphy's '80s cult classic, Coming to America. In the film, Prince Akeem (portrayed by Murphy) set his sights on Lisa, played by Shari Headley, after leaving his native Zamunda and arriving in Queens, New York in hopes of finding a woman to become his wife and queen, via IMDb. 
Hailing from Queens herself, Headley had already received praise for her beauty prior to starring in the 1988 film. In 1984, Headley won a modeling contract after competing in the Ford Models' Supermodel of The World Contest, according to the bio on her official website. Prior to playing Lisa McDowell, Headley appeared in a few episodes of The Cosby Show, as well as Miami Vice. But her role in Coming to America helped her career take off. "I don't think in terms of competition and stardom," she told the LA Times in 1988. "It hasn't hit me yet. I've gotten a few offers already, but I'm not eager to commit to anything yet. My main concern is not to get locked into one specific character."
Following the film's success at the box office, Headley went on to secure roles in TV series and made-for-TV movies. In 2019, it was revealed that Headley would be returning to reprise her role as Lisa McDowell in the long-awaited Coming 2 America sequel, via Deadline, and fans are undoubtedly curious about what she's been up to since. What she's been doing between the films?
Shari Headley's career after the '80s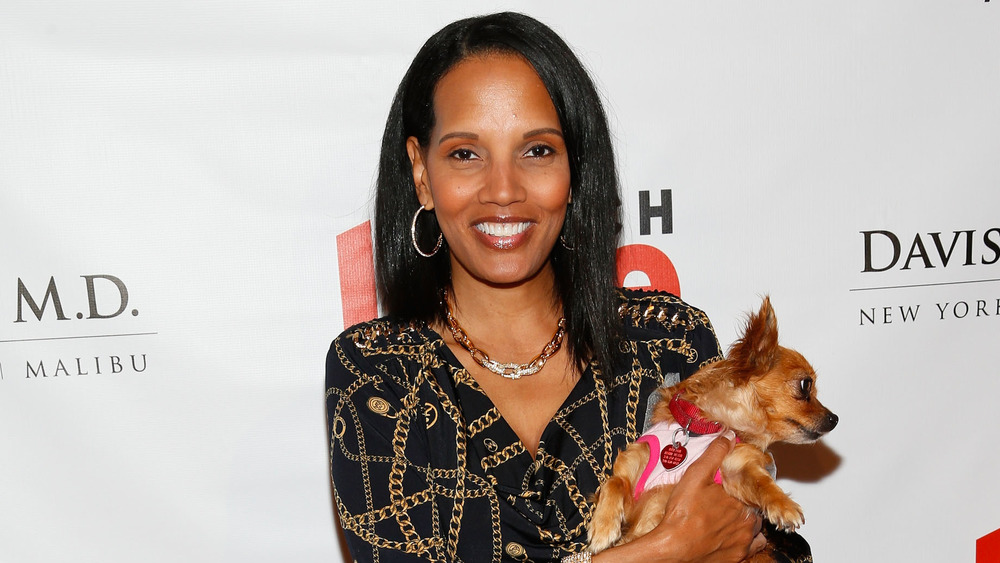 Imeh Akpanudosen/Getty Images
Shari Headley has kept herself plenty busy in the 33-year gap between Coming to America and the Coming 2 America sequel. She appeared in a series of TV shows in the '80s and early '90s, including Gideon Oliver, Kojak: Ariana, and Kojak: None So Blind, Matlock, and many others, via IMDb. By the '90s and 2000s, Headley continued her career with roles in shows, small films, and soap operas like Guiding Light and The Bold and The Beautiful, as well as music videos like Will Smith's "Wild Wild West" and Blackstreet's "Before I Let You Go." She credits her role in 1989's Gideon Oliver for "training" her for a three-year contract on All My Children, as well as for the lead role on the Fox series 413 Hope Street. 
In her personal life, she got married and divorced from rapper-actor Christopher Martin of the rap duo Kid 'N' Play. Together, they welcomed a son Skyler Martin in 1994, though their happiness was short-lived, and the New York Post reported in 2001 that Martin was ordered to pay child support for Skyler. While doing an amazing job at keeping her personal life private, Headley has maintained a presence on social media where she promotes her work and highlights other nods to Black excellence. Her Instagram bio pays homage to the role that helped make her a recognizable face in Hollywood as she refers to herself as the "Queen of Zamunda." Scroll down for more.
Shari Headley reveals her nurturing side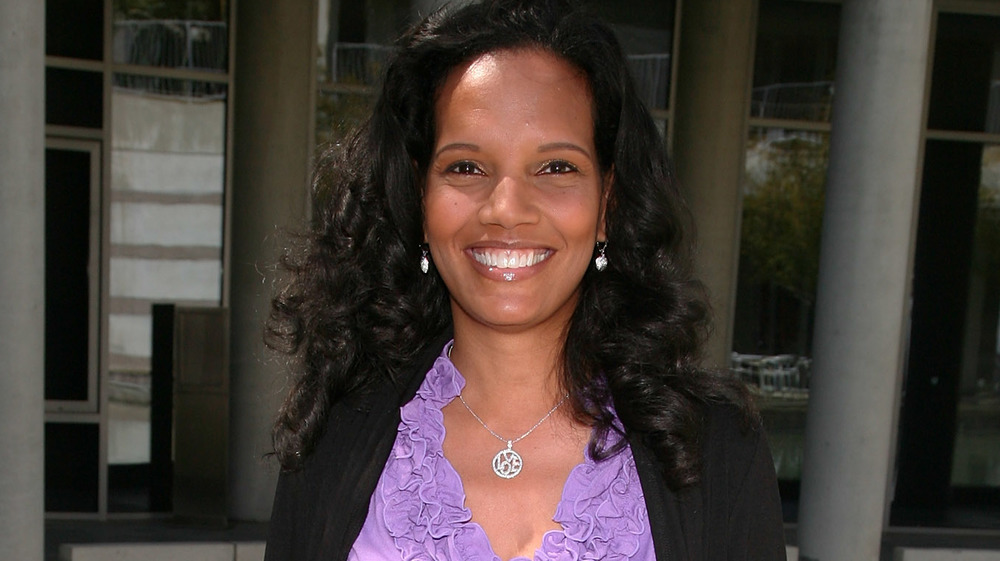 Angela Weiss/Getty Images
When it comes to her two-year marriage to Christopher Martin, Shari Headley has opted to take the high road. "I'm very blessed that the union produced my beautiful son," she told Fierce for Black Women. "That's all I can really say. I'm happy with that. I haven't seen or heard from him in a very long time." The Goosebumps 2: Haunted Halloween star noted "it is what it is" because she "made the choice to get divorced." 
Her love for her son shined a light on her nurturing personality. When she wasn't acting on-screen, Headley has dedicated time to mentoring young girls and women through the nonprofit organization Saving Our Daughters. "She's definitely a blessing," co-founder Curtis Benjamin told Fierce for Black Women. "She's what celebrities need to be." In 2013, she received the President's Volunteer Service Award. "That was yet another proud moment," Headley said of the accolade.
Her humble beginnings in Queens have helped her maintain a career in Hollywood while also being a present figure in her loved ones' lives. "At one point, I lived in my car," she revealed to the outlet, while sharing that she pushed her mother in a wheelchair or her son in a stroller to make it to auditions. "I've put God first, and that's been what's kept me thriving. He's going to always take care of me."
She's always had quite a support system. "I've had a lot of supportive people around me," she shared.