Grant Gustin's Stunning Transformation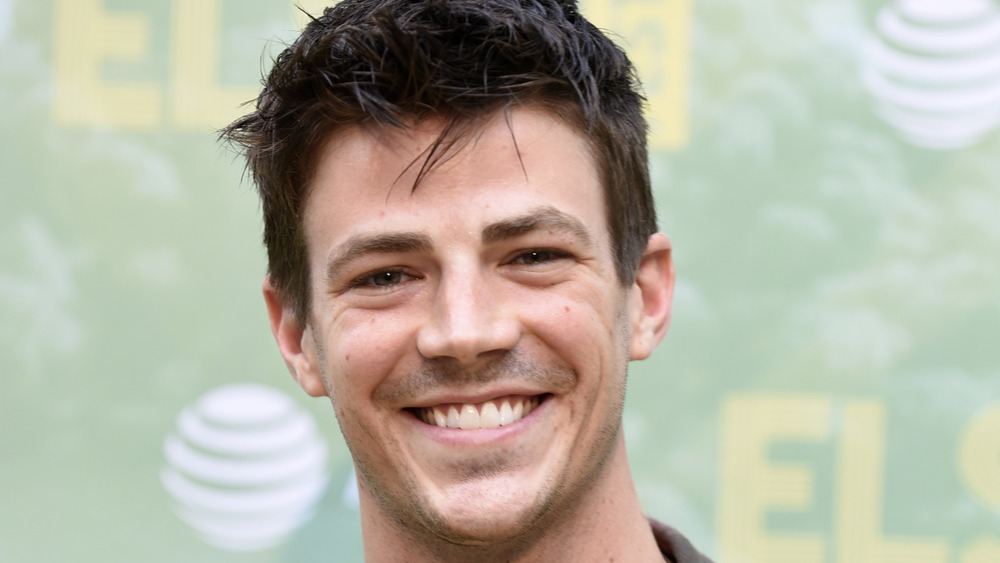 Jenny Anderson/Getty Images
Despite Grant Gustin portraying the DC Comics superhero The Flash on the CW series of the same name, the actor was not spared the unfortunate brunt of body-shaming culture. In 2018, reported ABC News, Gustin fired back at internet trolls who had bashed his lanky frame in a leaked set photo from the show's then-unreleased fifth season. Some commenters declared that Gustin looked too thin to play a superhero and some expressed concern for his health. Again, this is all based on a single photo.
"That's a terrible photo that I was unaware was being taken," Gustin wrote in a since-deleted Instagram post (via ABC News). "There's a double standard where it's ok to talk s**t about a dude's body," observed Gustin, who emphasized that he does "add as much size as I can" over filming the various Flash seasons. Gustin, a notoriously private public figure, stood up against the toxic backlash, self-affirming that "I went to an audition for a role I never dreamed I'd actually book. But, here I am 5 seasons later."
"I'm happy with my body and who I am." Gustin continued on his post. "And other kids... built like me and thinner than me should be able to feel the same way." We applaud his defiant expression of self-love. And Gustin is continuing on that self-love journey, making a huge change to his body over the course of 2020-2021. Keep reading to see his transformation.
Grant Gustin bulked up for the sake of mental health
The coronavirus pandemic has influenced changes in lives from all walks of life. Grant Gustin experienced this influence firsthand in a positive manner. As he revealed in a Feb. 19, 2021 Instagram post, self-quarantining downtime allowed the actor to exercise a lot more among other healthy lifestyle changes. "7 months ago I finally decided to break my cycle of not taking care of myself," he announced in his caption of a side-by-side comparison of his previously thin torso next to a significantly beefier one. "I've had anxiety and sometimes depression for as long as I can remember," Gustin shared. He also revealed the direct correlation of stress to a decrease in appetite, "and just motivation in general," the actor wrote.
Gustin luckily pulled himself out of this vicious cycle. "Covid and the time to just be alone with myself... really helped kickstart wanting to be a better me," he wrote, adding that in addition to building muscle bulk, he has been eating healthier, meditating daily and "just trying to be more present and happy with who I am." These are such inspirational words to hear from someone who said in an Instagram post in 2018, via ABC News, [stress] "ebbs and flows for me throughout the season. Thus, gaining weight is a challenge for me."
There is nothing more encouraging than to see someone leading by example. Keep up the great work, Flash!