Who Was Billie Holiday's Husband, Louis McKay?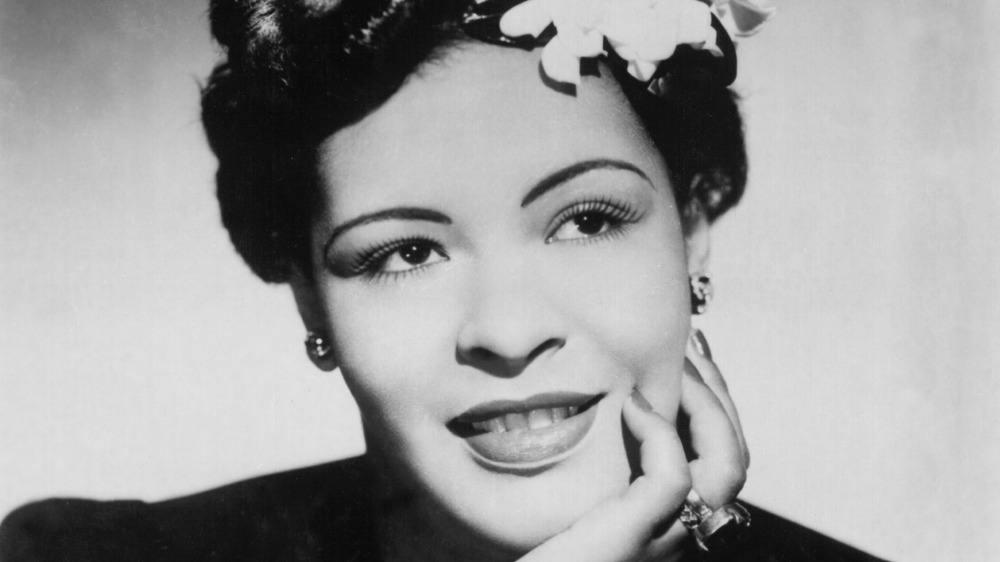 Michael Ochs Archives/Getty Images
With the release of United States vs. Billie Holiday, set to hit Hulu on Feb. 26, 2021, there's been a resurgence of interest in the "Strange Fruit" singer. The film will look at Holiday's career, but more specifically, her struggle with narcotics and her affair with Federal Agent Jimmy Fletcher, who was working undercover for the Federal Department of Narcotics, per IMDb.
According to Politico, Holiday had been on FDN's radar since at least 1939 and had a tumultuous relationship with the law as a result of her drug use. However, she found a partner in crime with husband Louis McKay, and they were arrested together for possession of narcotics in 1956. The two went on to tie the knot in Mexico the following year, but sadly, McKay was no prince charming.
Describing him as the singer's "husband, manager, and sometimes pimp," Politico claimed he was physically abusive, and she often had to "tape up her ribs" before going  on stage after a brutal beating. Although she didn't report the abuse to the authorities, she did cut him off. Keep scrolling for more details.
Louis McKay was a 'wannabe gangster'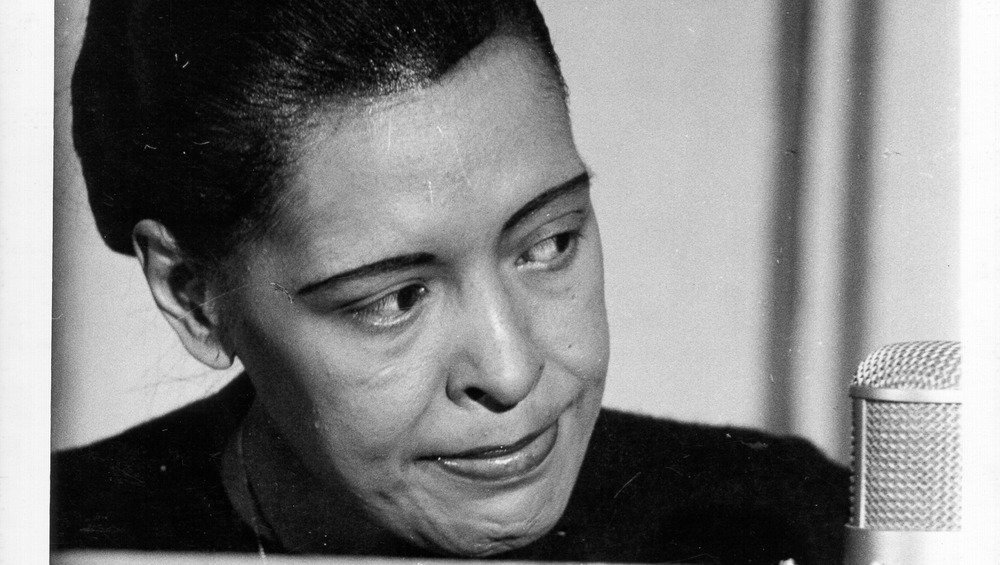 Michael Ochs Archives/Getty Images
Billie Holiday didn't surround herself with many stand-up guys, and Louis McKay was no different. Calling him a "louse" and a "wannabe gangster," NPR reported that the pair was estranged at the time of her death, but he was still in charge of her funeral arrangements. McKay didn't dip into his own pockets for the funeral but allowed a wealthy fan to take care of all the expenses. Although he buried her next to her mother, her grave was unmarked for far too long for such an icon.
Years after her death, McKay spoke about being in charge of her funeral arrangements, stating, "How come I got to take this from this b**** here? This low-class b****?" per Politico. "If I got a w****, I got some money from her or I don't have nothing to do with the b****." 
Although reports state McKay and Holiday met sometime in 1956, he admitted he was a part of the operation that got her arrested in West Virginia 10 years prior. "She's been getting away with too much s***," McKay said about setting her up, adding, "I got enough to finish her off." Continuing, he said, "I'm going to do her up so godd*** bad she going to remember as long as she live." If only he could see how highly regarded her legacy is today.
If you or someone you know is dealing with domestic abuse, you can call the National Domestic Violence Hotline at 1−800−799−7233 or TTY 1−800−787−3224. You can also find more information, resources, and support at www.thehotline.org.