Inside Bryce Dallas Howard's Relationship With Her Famous Dad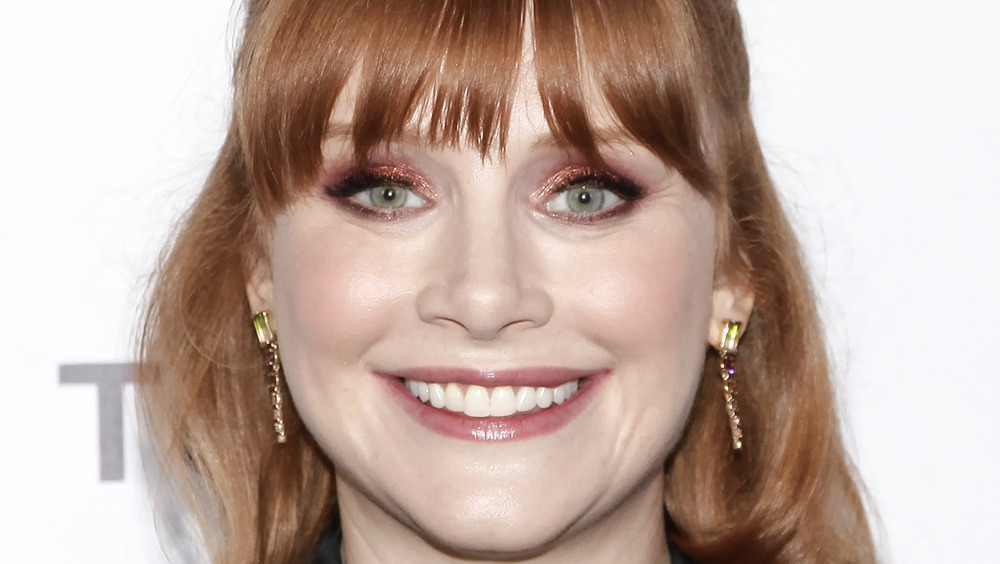 Tibrina Hobson/Getty Images
The children of celebrities definitely have an advantage if they want to follow the career paths of their successful parents, who already know the ins and outs of the business. Bryce Dallas Howard, daughter of director, producer, and actor Ron Howard, definitely shared the same creative spark as her father. Howard took that spark to New York University's highly acclaimed Tisch School of the Arts in 1999 but unenrolled herself to start acting professionally. 
In 2020, though, she announced that she finally graduated. "I first enrolled in undergrad in '99, then took a leave of absence to start working as an actor, so this has been 21 years in the making! It's been a long dream of mine to complete my formal education ... I want to say thank you to everyone who supported and encouraged all of us graduates every step of the way," she wrote in a heartfelt post to Instagram.
Howard isn't too shy to admit how fortunate she was to grow up with such a talented and successful father. In 2019, Howard made her directorial debut with Dads, a documentary meant to celebrate fathers from all walks of life. While discussing the film with The Daily Beast in 2020, she addressed nepotism and her birth-given connections, and also said being part of her family was "a best-case scenario."
So, what is it like growing up with a super accomplished father in Hollywood? Keep scrolling to dive inside Bryce Dallas Howard's relationship with her famous dad.
Bryce Dallas Howard admitted growing up with a famous dad wasn't always easy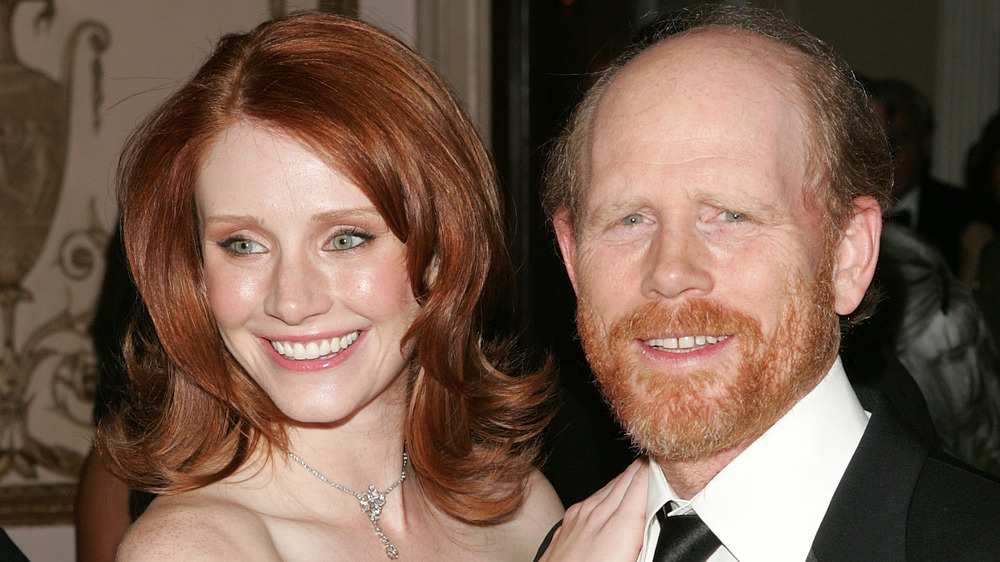 Peter Kramer/Getty Images
Although Bryce Dallas Howard is grateful for the opportunities she was given due to being the daughter of Ron Howard and granddaughter of actor Rance Howard, she said it wasn't always simple as a kid. "I felt like I had something to prove," she told Today Parents in June 2020 about growing up in a successful family of actors. "I wouldn't invite my parents to the school plays and stuff like that. I hid them. I wanted people to pay attention to me because of me and not because of who I am related to."
However, in a June 2020 interview with The Daily Beast, Howard explained how thankful she was to have the support she did. "It is an amazing privilege to be a child of someone who works in an industry that you are interested in and eventually work in. It's a privilege for that person to have success in their own right. But there was no greater privilege than the fact that my dad was supportive of me, empowered me, and showed me respect real respect from day one," she said. The mother of two landed her break-out role in the 2004 psychological thriller The Village and has since appeared in more than two dozen films.
Bryce Dallas Howard said her dad is her best friend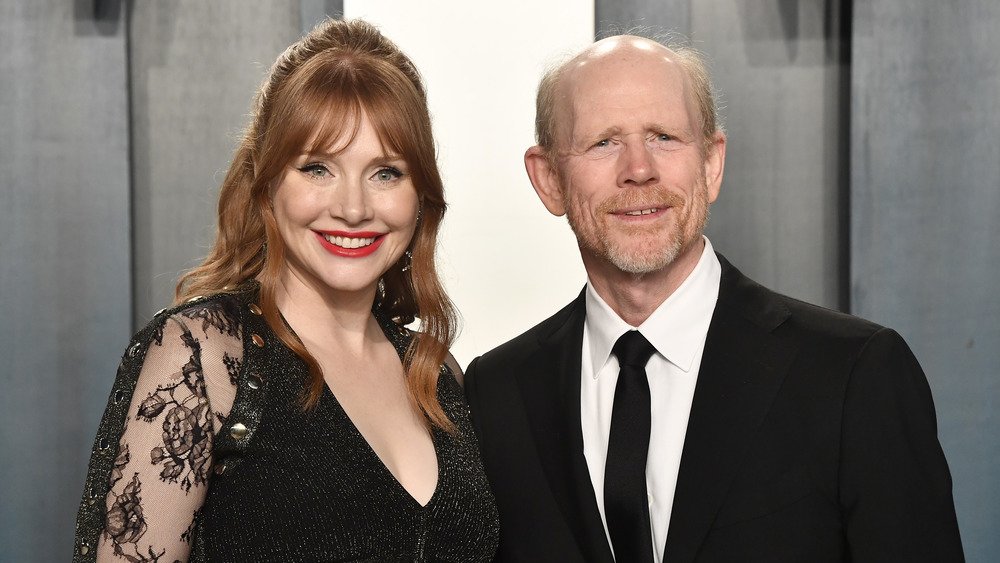 Frazer Harrison/Getty Images
Bryce Dallas Howard and her father are super close on set and at home. That was an issue for Ron Howard, who was nervous about appearing in his daughter's 2019 documentary and directorial debut, Dads. "He was very hesitant to participate in this in any way. I kept him pretty outside of the process because of that. I knew that he was really nervous," she told Us Weekly in June 2020 while reflecting on the film. "My dad is totally my best friend and he's always nervous that he's going to be annoying to people with us and me being like, 'I love my dad!' He's like, 'That can't be this movie!' I'm like, "'Dad, it's not this movie, don't worry.'"
While the documentary was still in production, Howard posted a photo with her "rad" dad on her Instagram and gushed about collaborating with him. "My father @realronhoward is my hero and always has been, so it's an honor and a privilege to get to share the stories of these remarkable dads from all walks of life, all heroes in their own right," she wrote.
While reflecting on his experience with Dads to The Wrap in December 2020, Ron Howard expressed that he was "proud" of his daughter because she was "on the set, running the show." It seems like Bryce Dallas Howard and Ron Howard are a dream team both professionally and behind-the-scenes.