Inside Matthew Rhys And Keri Russell's Relationship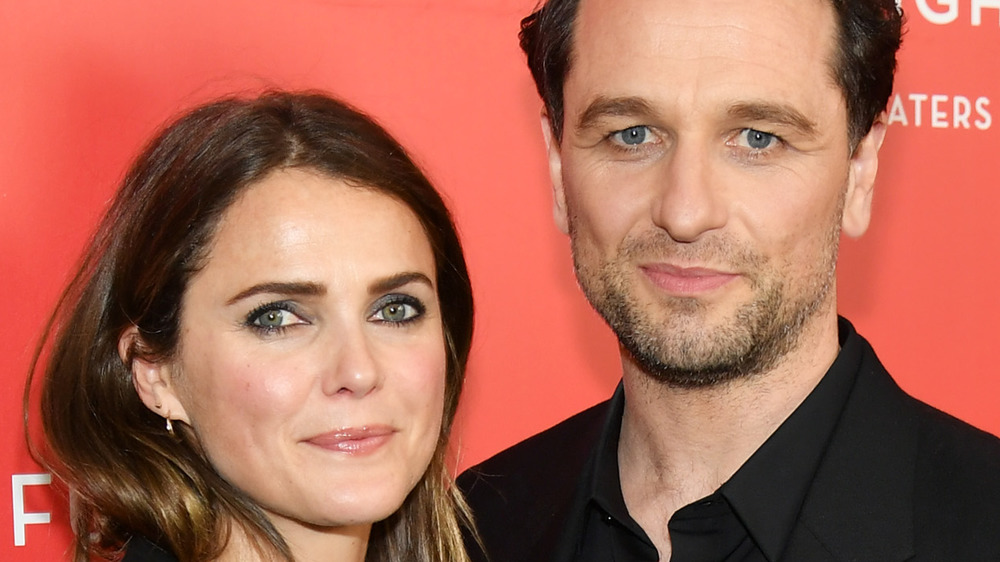 Mike Coppola/Getty Images
For Keri Russell and Matthew Rhys, the stars of FX's hit spy drama The Americans, it was a classic tale of on-screen romance turned real-life relationship. The two first started acting opposite each other in 2013, when their Emmy-winning show first aired. In it, Russell and Rhys play two KGB spies in an arranged marriage posing as an American suburban couple.
At the time, Russell was married to Shane Deary, whom she shares two kids with. In late 2013, however, the couple called it quits after nearly seven years of marriage (per Us Weekly). Not long after her split went public, rumors began swirling that an off-screen romance was brewing between Russell and Rhys, People reported. The co-stars dodged the rumors for months, but in 2014, People confirmed that they were a couple.
This Hollywood power couple is notoriously private though, so there is still not a lot the public knows about them. Keep reading to learn more about Matthew Rhys and Keri Russell's relationship.
Matthew Rhys and Keri Russell live a peaceful life together in Brooklyn with their family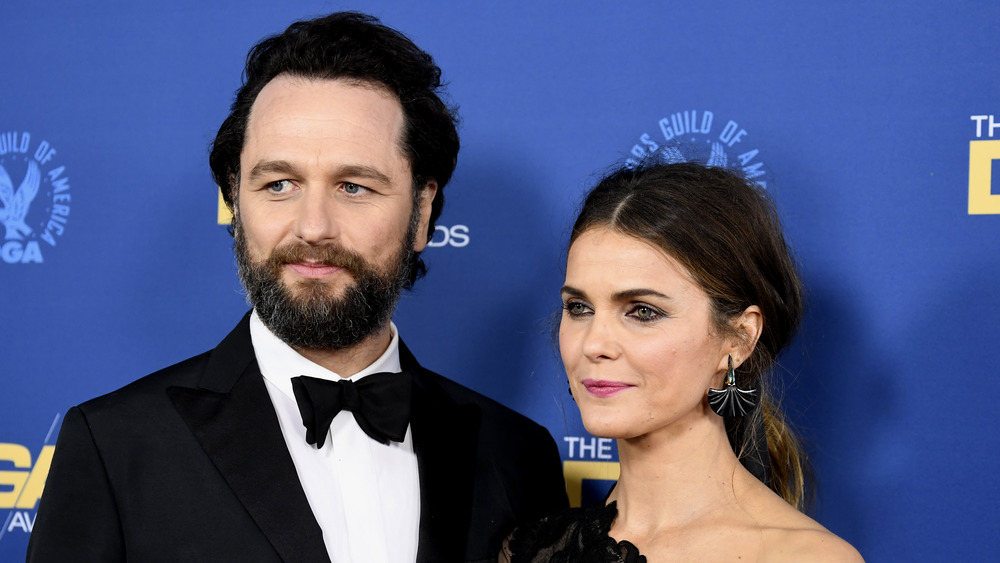 Frazer Harrison/Getty Images
Although Keri Russell and Matthew Rhys were rumored to be dating for months, even years, the couple never confirmed their relationship themselves. In 2016, however, it was revealed they were expecting their first child together (per People), which really solidified the relationship rumors. A source told the outlet that the couple was "thrilled" about the news. In May of that year, the couple welcomed a boy named Sam (per The Hollywood Reporter).
After their days of playing spies together on The Americans were over once the show had wrapped in 2018, the couple opted for a quieter life and created a home together in Brooklyn with their son and Russell's two children from a previous relationship, Willa and River. Now, their days are filled with less espionage and more everyday parenting qualms, although it can still get pretty crazy in the Russell-Rhys household as Rhys told Esquire during a 2018 interview.
"If you get all three [kids] fed, vegetables eaten, someone's asked me a question at dinner, bath, Harry Potter's read, they're in bed, and all three haven't cried, it's an enormous success," Rhys joked. Although the couple has never married, they have managed to create an amazing, blended family and seem to have a pretty ordinary, but happy, life together.