How Jane Fonda Really Feels About Her Gray Hair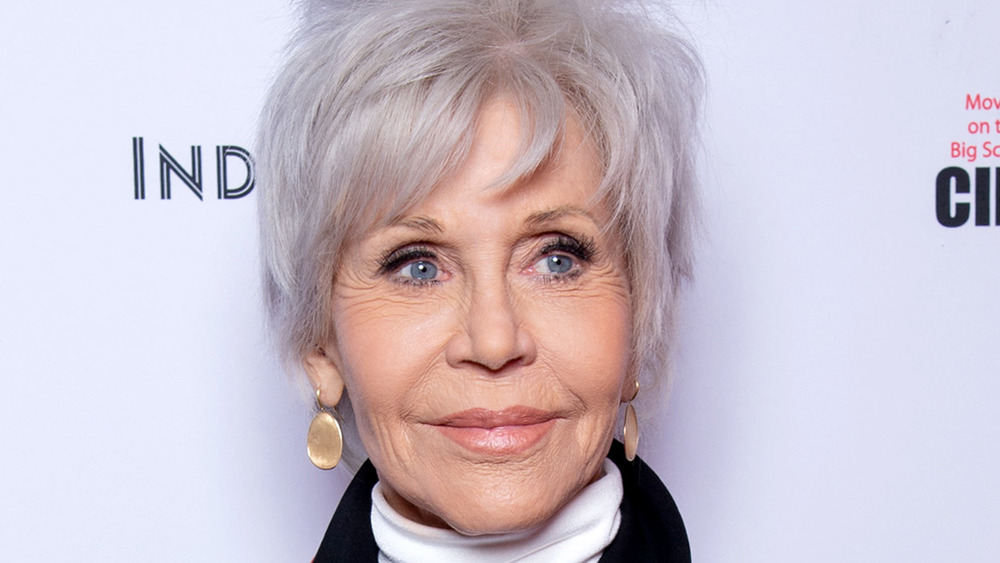 Amanda Edwards/Getty Images
Jane Fonda shocked everyone at the Academy Awards on Feb. 9, 2020 when she presented the film Parasite with the Best Picture Award. She appeared on stage embracing a new look — her gray hair. The longtime blonde said goodbye to her signature locks for a more natural look. As it turns out, Fonda's silver pixie cut was one of the biggest surprises of the night and fans later found out this was her plan the whole time. The Grace and Frankie star's colorist, Jack Martin, explained in an Instagram post that her "goal color was a silver icy blonde to surprise everyone at the 2020 Oscars." He added, "Jane was extremely happy for getting her dream hair that took her a while to find a colorist that can do it perfectly in a very painless process."
The iconic actor previously told Glamour she felt "really good" following the positive response to her hair. She explained that she got the idea to dye her locks gray a year prior and immediately told Grace and Frankie showrunner Marta Kauffman her plans. Keep scrolling to find out how Fonda really feels about her gray hair now and how she is going to incorporate the new look into the Netflix show, which will likely premiere its seventh and final season in late 2021.
Jane Fonda said she's done with all the chemicals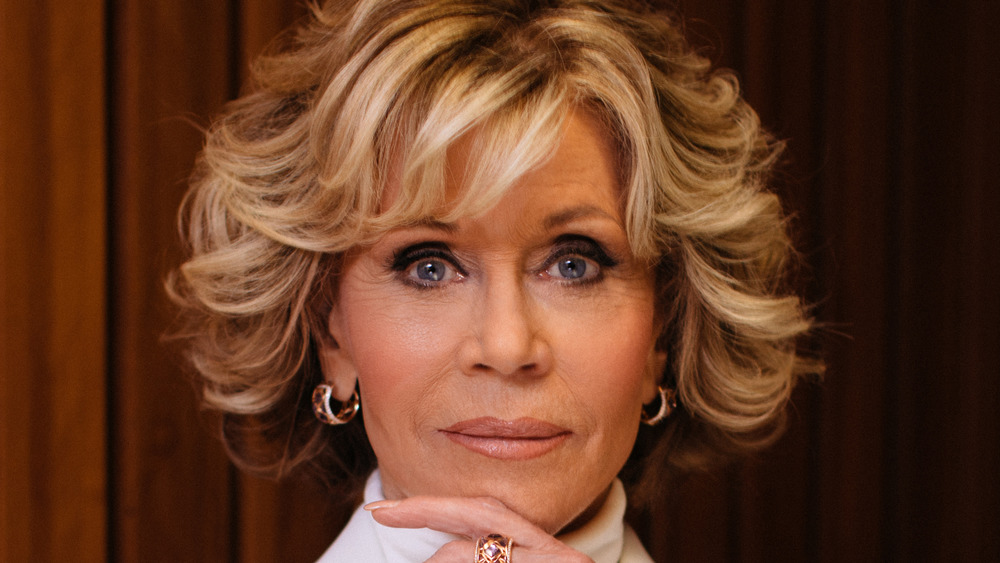 Caroline Mccredie/Getty Images
Jane Fonda told Ellen DeGeneres she is really happy with her decision to dye her hair gray in a new interview. "I tell you I'm so happy I let it go gray," she said, per the Daily Mail. "Enough already, so much time wasted, so much money spent, so many chemicals. I'm through with that." The actor echoed the same sentiments in June 2020, telling Glamour that she's "loving the gray hair." She also explained that she was initially going to have a wig made for her character Grace on Netflix's Grace and Frankie but then thought, "Well, maybe I'll have Grace go gray, too." 
Fonda added, "I'll have to have a wig made so that I look like I used to look for a while." She said that after growing out her hair for four months, she decided to dye her "whole head to match what was then four inches of gray." She continued, "That was right before the Oscars, so I premiered the look then." Fonda went on to say that her new color and hairstyle is "just so easy. Now I'm like, boy, I did this just in time because everybody else hasn't been able to go to the hairdresser, and I don't have to worry."