Gillian Anderson's Daughter Looks Just Like The Famous Actress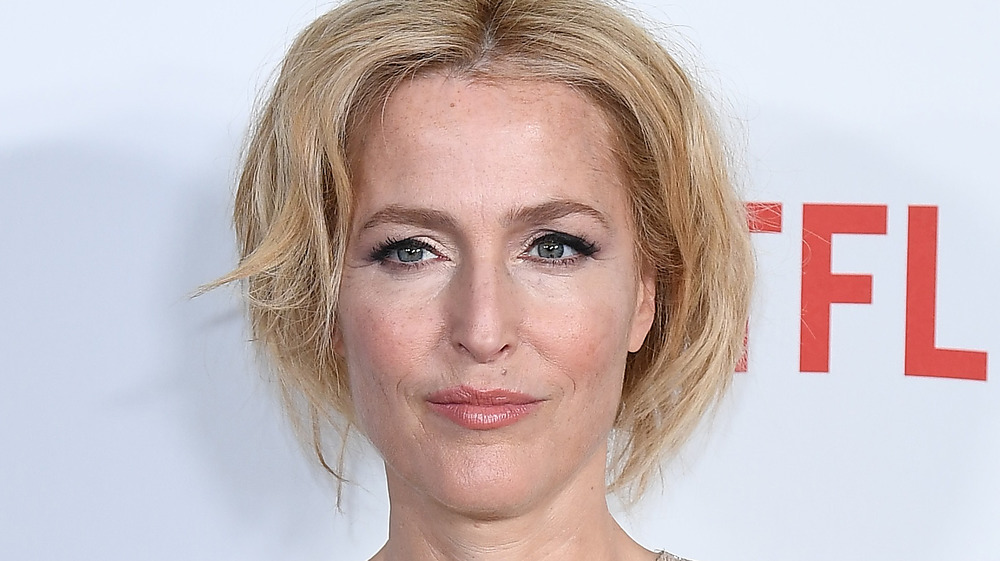 Jeff Spicer/Getty Images
Gillian Anderson is mom to 26-year-old daughter Piper Maru Klotz and two sons, 14-year-old Oscar Griffiths and 12-year-old Felix Griffiths, and it turns out her only daughter bears a striking resemblance to the star herself.
Anderson made a name for herself in the 90s sci-fi series The X Files and has since made a triumphant return to the spotlight with big time roles in two Netflix series. She stars in Sex Education and The Crown. In the latter, she plays former British Prime Minister Margaret Thatcher, which landed her a nomination for Best Supporting Actress in a Series, Miniseries, or Motion Picture Made for Television at the 2021 Golden Globe Awards.
And it seems her hardworking spirit has definitely rubbed off on her daughter, whom she shares with former husband Clyde Klotz. Piper has been making waves in the art world with stunning works and describes herself, via her website, as a "designer and visual artist." Piper regularly shows off her pieces on her site and her Instagram, which is jam packed with creative designs.
Though she does not share too many photos of herself across social media, there's no denying that Piper looks just like her famous mom. Keep scrolling to see how similar the mother-daughter duo really looks.
Gillian Anderson's daughter Piper Maru Klotz is her doppelganger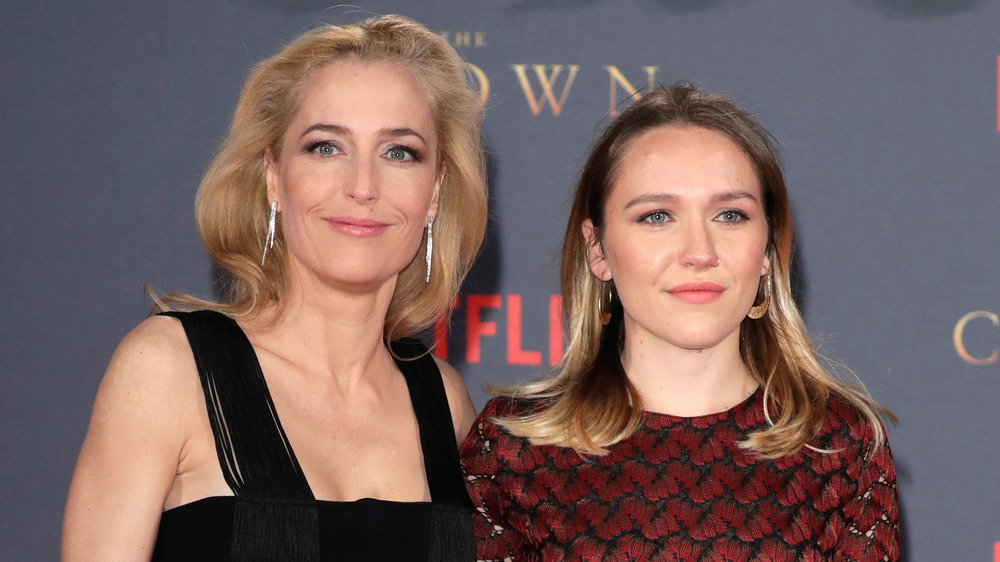 John Phillips/Getty Images
In December 2017, Gillian Anderson and her daughter Piper Maru Klotz showed off their striking resemblance on the red carpet in London, England, for the World Premiere of Season 2 of The Crown. The two posed together for the cameras and revealed their matching smiles and stunning blue eyes. As well as both sporting blond hair, they also share an undeniable glow.
Two years earlier, in April 2015, Anderson and Klotz showed off their physical similarities when they attended the Olivier Awards in the British capital. As reported by The Daily Mail, both wore black strapless gowns and looked more like sisters than mother and daughter. Klotz, who is a graduate of the Royal Central School of Speech and Drama, according to Evoke, wore her blond locks up, while Anderson, who revealed why she turned down a role on Downton Abbey, sported her signature long, blonde bob as the two posed for pictures on the red carpet.
Gillian Anderson and Piper Maru Klotz have a 'wonderful' relationship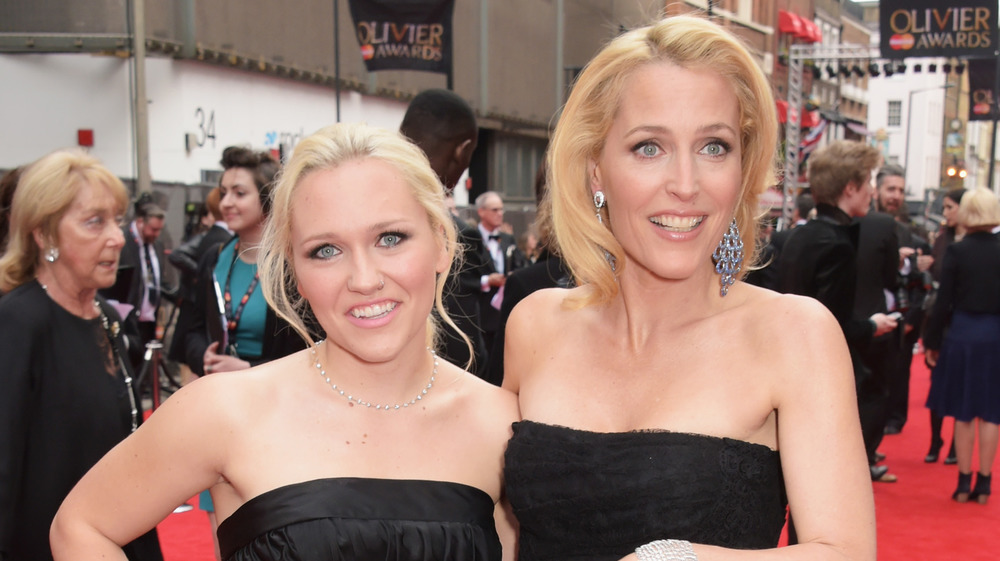 David M. Benett/Getty Images
Gillian Anderson and Piper Maru Klotz may look alike, but their closeness does not stop there. Anderson has been open about her close bond with all three of her children, admitting in a 2015 interview with The Telegraph that they have a "wonderful relationship," as she discussed what it is like dating as a single mom. "I'm so lucky to have such great work. I've got a fantastic life, I have a wonderful relationship with my kids, and there's nothing lacking, but I'm leaning towards the idea that it's time for somebody to be brave enough to ask me out," she said.
Anderson has also shared how her lookalike daughter has offered her fashion advice before, to which she wished she had listened. Speaking to People in December 2020, she recalled having to quickly get ready for an event and putting on an outfit of which Klotz was not exactly fond.
"I had on an oversized dress that had no waist to it and actually the top part over my boobs was just this chunky, it was just not, yeah," she said, adding that her daughter asked her to reconsider, but she did not have time to change. "She was like, 'Mom, I just don't know. It like hangs. Are you sure?' And I was like, 'It's fine, it's fine, I've got to go!'" Anderson admitted she knew Klotz was "right" when she saw photos of herself after, joking that it was "not a good look."