This Is How Much Jason Sudeikis Is Really Worth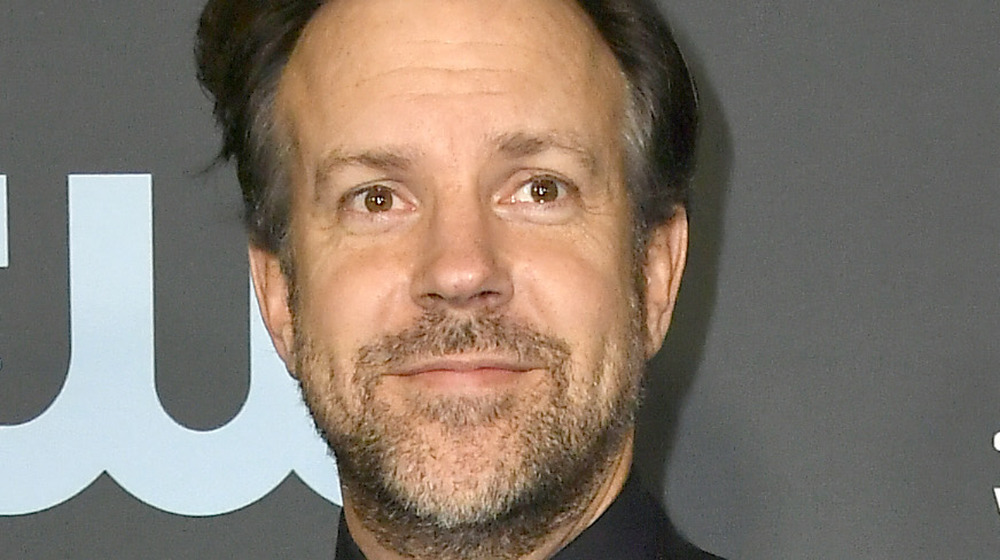 Frazer Harrison/Getty Images
Jason Sudeikis is a man of many talents; he can act, write, and produce. The Virginia native is best known for being a cast member on Saturday Night Live and appearing in films such as Hall Pass and Horrible Bosses, as per Glamour, but also has writing credits on the critically acclaimed Ted Lasso on Apple TV+. Playing the titular character, Sudeikis received his first-ever acting nominations from the 2021 Golden Globes and Screen Actors Guild Awards for Ted Lasso, according to a press release by Apple.
Sudeikis' name became a hot name in the press after a heartbreaking split in 2020 from Olivia Wilde. The former couple who shares a son and a daughter called it quits after more than seven years of being engaged. However, there seems to be no ill-will from both parties who are said to be "rebuilding their friendship" after Sudeikis was "hurt" by Wilde's romance with Harry Styles, Entertainment Tonight reported on Feb. 24, 2021.
Sudeikis also delved back into work for the second season of Ted Lasso in February 2021 and was pictured in character in London where the series is filmed, per Page Six. Nominations and series renewals mean that Sudeikis is getting paid, and we can't help but wonder how much his deals are attributing to his bank account. Keep scrolling to find out how much the funny man is worth.
Inside Jason Sudeikis' hilarious gig from his past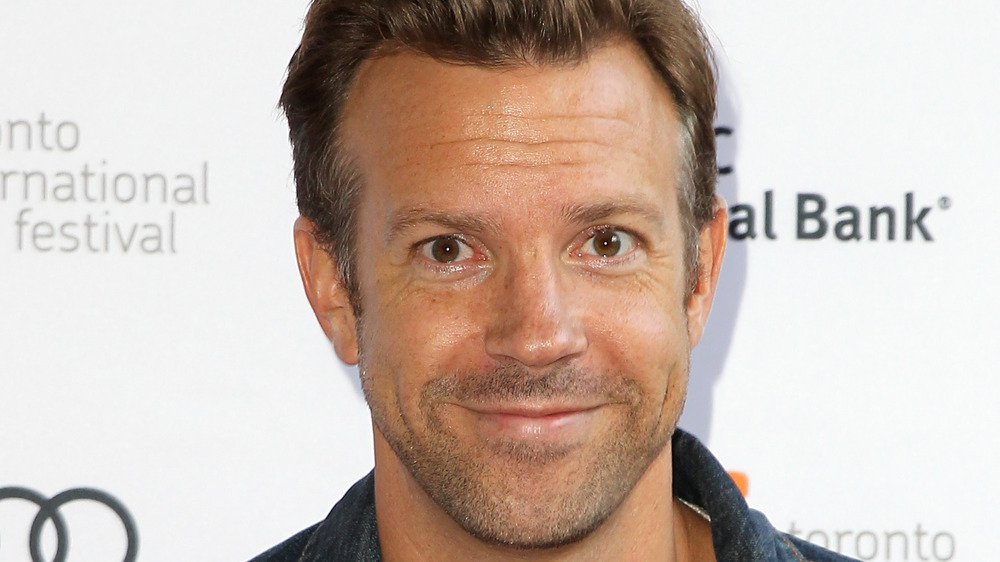 Jonathan Leibson/Getty Images
Since making his Saturday Night Live acting debut in 2005, Jason Sudeikis was a treasured cast member until his departure in 2013, per HuffPost. The show gave him the ability to flex his acting skills, as well as opportunities to expand his roles in television and film, including when he joined the cast of Horrible Bosses in 2011, per IMDb. These roles contributed to his net worth, which is reportedly an estimated $20 million, according to Celebrity Net Worth.
Sudeikis has also done voiceover work for commercials, including spots for Applebee's restaurants. Applebee's joked in a 2012 tweet that appetizers were part of the payment. Scoring a gig from a big restaurant is a far cry from the actor's past, as he once had to scramble for work. "Back when I was living in Kansas City, some business hired me and three buddies to bring in their CEO on a Cleopatra-type dolly for a hundred bucks. We were all shirtless and wearing Egyptian-type garb," he shared with Esquire. "That felt embarrassing and I've tried to avoid many other things like that since. So far, so good. A good low to have right off the bat. But a hundred dollars bought a lot of CDs and originally PlayStation games."
In addition to his brand endorsements, Sudeikis had invested in properties with ex Olivia Wilde. Variety reported that they bought a Spanish-Style home in 2019 for $3.5 million — however, they might split the asset after ending their engagement. Either way, we have a feeling Sudeikis will be OK.