Celebs Who'll Do Anything For Attention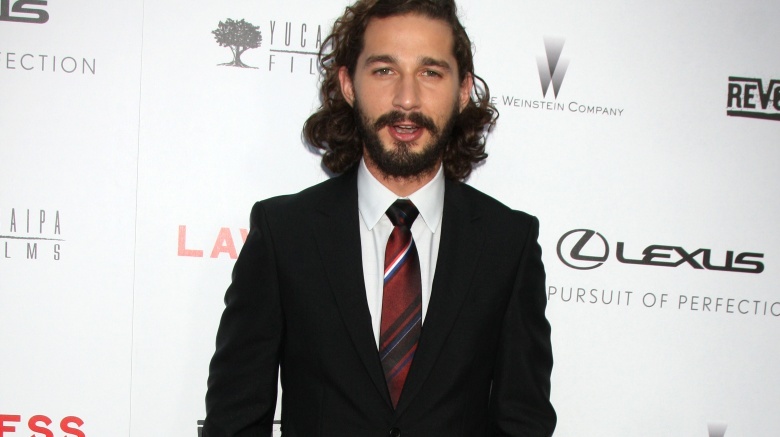 Look, we get it. In order to be successful, celebrities kind of need to get attention from as many people as possible. Sales of movie tickets, concert tickets, and records all depend on having as many people know who you are as possible. But some celebrities take it way beyond the realm of economic necessity and veer headlong into a world of solipsistic gluttony. Here are some of the worst offenders.
Jennifer Lopez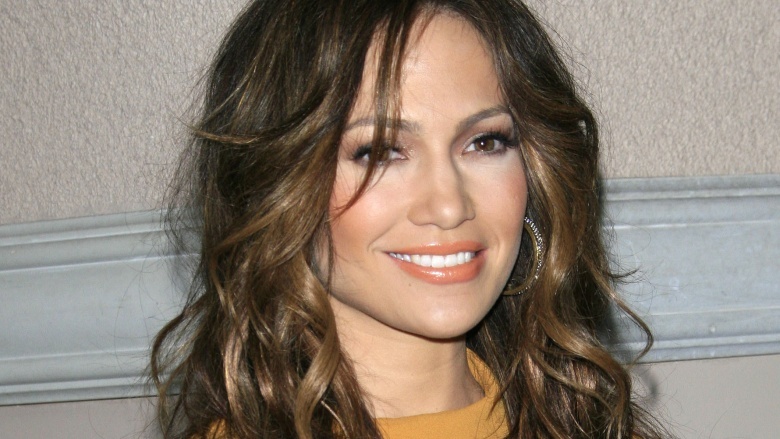 Back in the late '90s and early 2000s, Jennifer Lopez's light shined pretty bright. She had hit songs and music videos, she starred in movies, and she was romantically linked to Ben Affleck, all while selling herself as a sex symbol. But since then, the light that shines on Lopez has dimmed. Her 2014 album A.K.A. sold only a fraction of what either of her first two albums, On the Six and J.Lo, sold. The last movie she appeared in that made any kind of impression, Monster-in-Law, was back in 2006. And she's most known now as a replacement judge on American Idol. So it's really no surprise that she has joined the ranks of Paris Hilton and Kim Kardashian, and returned to her sex-symbol roots, by releasing a sex tape. At first, Lopez attempted to block the tape, which features Lopez and her first husband, Ojani Noa. However, in late September 2015, Lopez withdrew any claims she had to the tape, making it free for release. Hm. How convenient.
Kanye West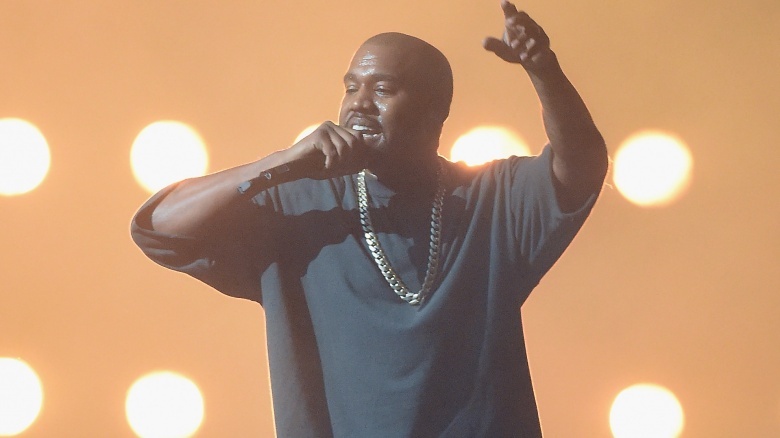 Getty Images
Kanye West's appearance on this list should come as a surprise to exactly no one. Just look at some of the things he's done. He stormed out of the 2004 American Music Awards when he didn't win. He interrupted a Hurricane Katrina relief telethon to state that "George Bush doesn't care about black people." He jumped on stage during Taylor Swift's MTV award acceptance speech in 2009 so that he could say Beyoncé should have won it. He has compared himself to not just other celebrities, but people who have actually contributed to the human race, like Steve Jobs and Jesus. And he has stated that he wants to be included in The Bible. Now some of these can be written off as Kanye being just a very passionate person who picked the wrong moment. However, the others hover somewhere between "attention-seeker" and "rantings of a lunatic." But beyond all of that, he married Kim Kardashian, the biggest attention-needer there is. Why else would anyone marry her if not for the attention such a union would generate? He had to know people would notice that.
Donald Trump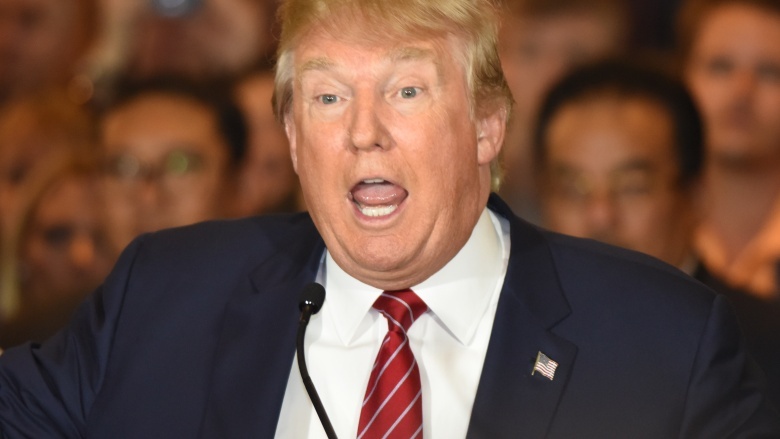 Speaking of lunatics, Donald Trump is another huge attention-seeker. His six presidential bids come to mind first. He has announced his candidacy, or at least teased about it in 1988, 2000, 2004, 2008, 2012, and 2015. (Interestingly, there's a website that documents this with accompanying photos, which makes it a de facto timeline for Trump's hair as well.) When he's not trying to become president, he likes to harass presidents, like when he took it upon himself to make President Barack Obama produce documentation that he was born an American citizen. Trump also goes around bragging about how much money he makes, like when he mentioned that he sold a penthouse to "a Chinese guy" for $15 million. Though, when you think about it, considering what people pay for apartments in New York City, that's not really a lot of money. But the biggest hint that Trump is an unrepentant attention-seeker is the fact that he has to put his name on every building he buys or builds in huge, gold letters. You know, to class up the joint.
Lady Gaga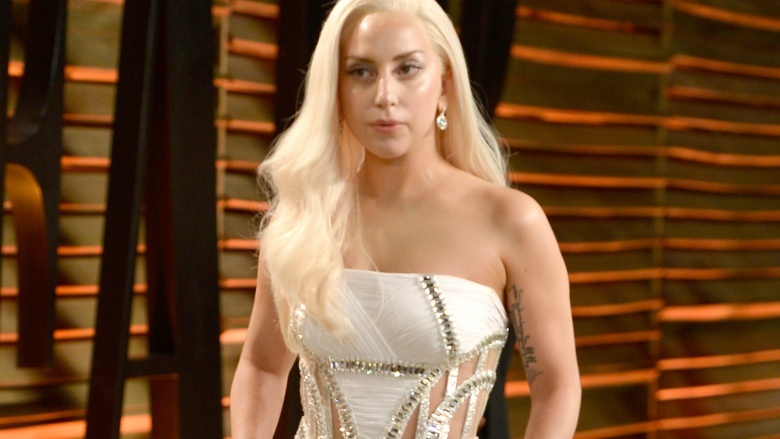 Getty Images
If Lady Gaga ever says that she doesn't like attention, don't trust her poker face. She does. When she appears at awards shows, she makes several wardrobe changes, even if she isn't performing at the event. And let us not forget that she once wore a dress made of raw meat. She stated the reason behind the dress was "to protest against the military's 'don't ask, don't tell' policy and was a statement against the governmental restrictions placed on the rights of gay soldiers." While we respect her position on that policy, we don't see how raw meat was supposed to make people think of that. She could have thought of another way to get that idea across, but no, her method only drew attention to her, and the message remained mostly obscure. If anything, all it did was piss off the people at PETA and was was a waste of some good steaks.
Jaden Smith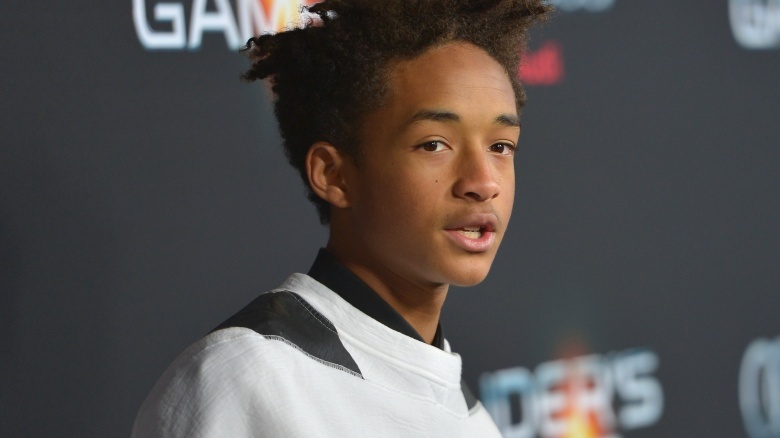 Getty Images
Whenever Will and Jada Pinkett Smith's son Jaden isn't striking a pose for a photo with that permanent clueless look on his face, he's dressing up in some weird outfit. First, he dressed up like Iron Man to hang out with his friend Kylie Jenner. Then he wore a Batman costume to Kim and Kanye's wedding...which he also wore to prom. Then he went to another prom in a dress. There seems to be an implication that he wants to inspire people to be themselves, which is commendable. However, it seems a little bit too easy to be yourself when you've got the money to throw around on it, and have a bodyguard to protect you while you're being yourself. In short, we guess what we're trying to say is, no one's really looking for life lessons from Will Smith's sixteen-year-old idiot kid.
Willow Smith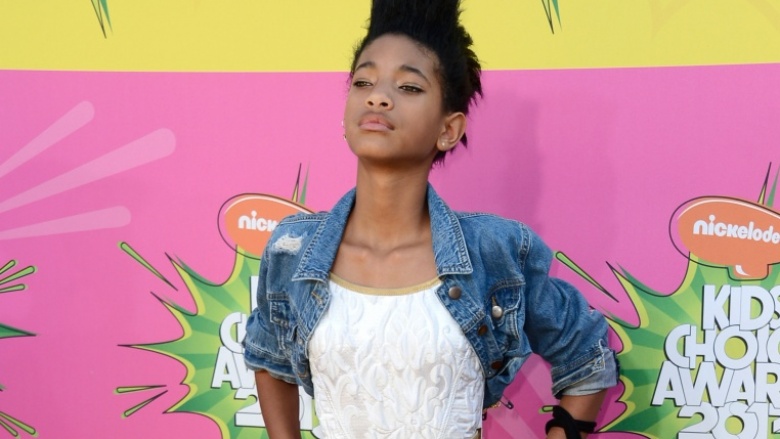 Getty Images
Will and Jada Pinkett Smith's other spawn Willow deserves an entry all her own on this list. Why? She projects highly suggestive innuendo at all times, and she's not yet an adult. First, in 2013, the then 13-year-old Smith released a single called "Summer Fling." Then in 2014, the still 13-year-old Smith posted a picture of herself in bed with a shirtless 20-year-old man on Instagram. And finally, she posted another controversial picture of herself on Instagram in early 2015: this time she was by herself, but she wore a shirt that depicted bare, female breasts. Her mother jumped to her defense, saying of the picture of her with the guy, "There was nothing sexual about that picture or that situation. You guys are projecting your trash onto it." Really? There's nothing at all sexual about a young girl and a shirtless man in bed together? Not even remotely? With almost a million Instagram followers, we're pretty sure she succeeded in getting noticed.
Justin Bieber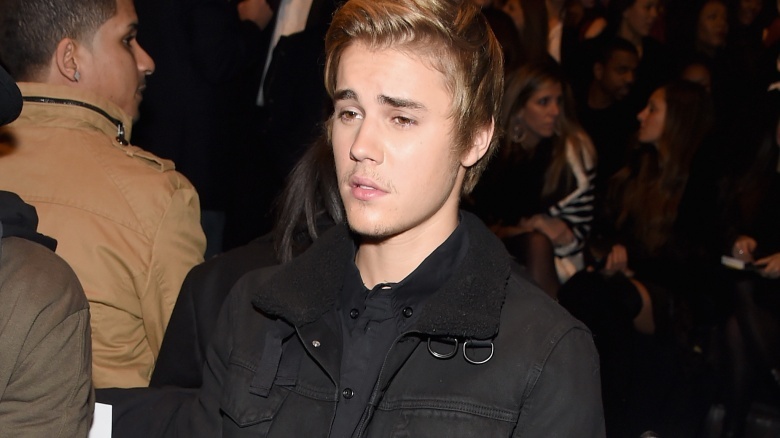 Getty Images
Ever since about 2011, Justin Bieber's entire life has been one prolonged bid for attention. He's caused scenes on airplanes, had one of his bodyguards carry him up to the Great Wall of China, has a predilection for drag racing on public streets, and once pulled a PR stunt by claiming that his laptop was stolen. But one of his greatest moments of attention-craving was pretty controversial. When he visited the Anne Frank House in Amsterdam, one of the most haunting and humbling places in Europe, Bieber wrote in the guestbook, "Anne was a great girl. Hopefully she would have been a belieber." Frankly, we could hardly belieb he would do something so dumb. But hey—at least we're still talking about it! Clearly his bid for never-ending attention is working out.
Madonna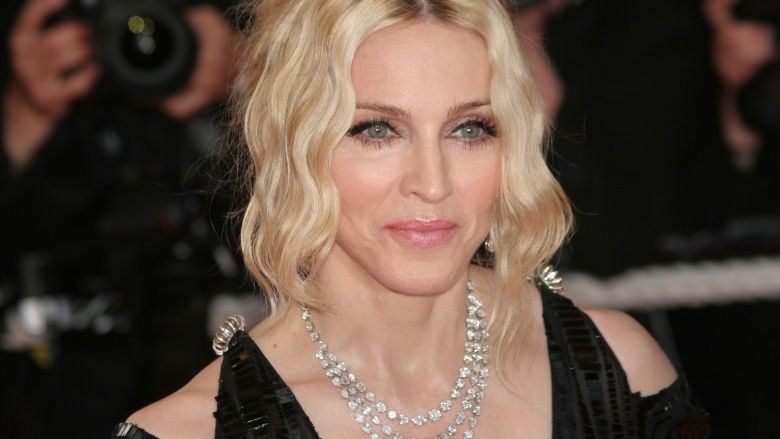 Madonna is another celebrity whose entire career has been based around getting people's attention. Throughout the late '80s and early '90s, she vogued in her bra and released a coffee-table book of erotic photography called Sex, featuring herself in some racy situations. When she couldn't do that anymore, she began preaching about Kabbalah and yoga like she invented them. But after that interest wore off, she developed a habit of throwing around Nazi imagery in Europe, where they tend to take issue with that kind of thing. During her MDNA tour, she included a film montage that featured political personalities interspersed with swastikas and pictures of Hitler. While shock is nothing new to the material girl's repertoire, it seems like she intends to become more and more shocking the further she feels she's moved from the spotlight.
Kim Kardashian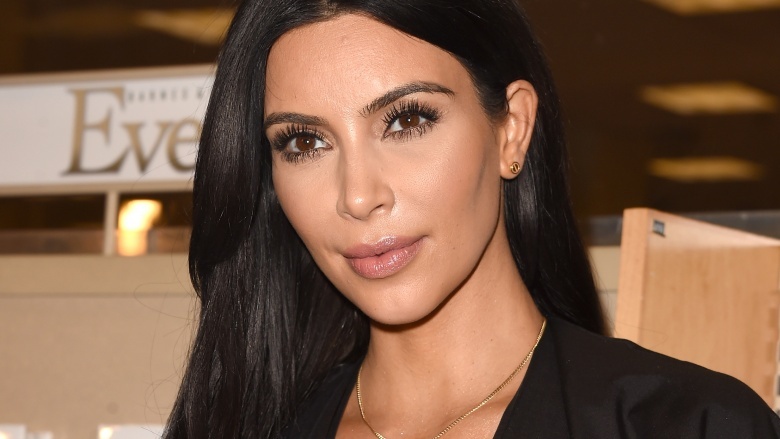 Getty Images
Because she hasn't really done much that's worth tolerating in the first place, Kim K is essentially the queen of clamoring for attention. She married Kanye West, who's quite the attention-grabber himself. She posed nude for Paper Magazine with the intention of "breaking the Internet." (Sorry, Kim—the Internet still works.) And she released a coffee-table book titled Selfish, which is probably the most honest title a book has ever had. But let's not forget how her career began: her sex tape. In 2007, a tape featuring her and one-time boyfriend Ray J was "leaked." She filed suit, but later dropped the charges for a $5 million settlement. Not long after the tape's release, and people actually knew who she was, her non-career took off with the premiere of Keeping Up with the Kardashians. Amazingly, her sisters and mom have reaped the benefits of unearned fame as well, despite the fact that the video isn't really fit for family reunions.
Kylie And Kendall Jenner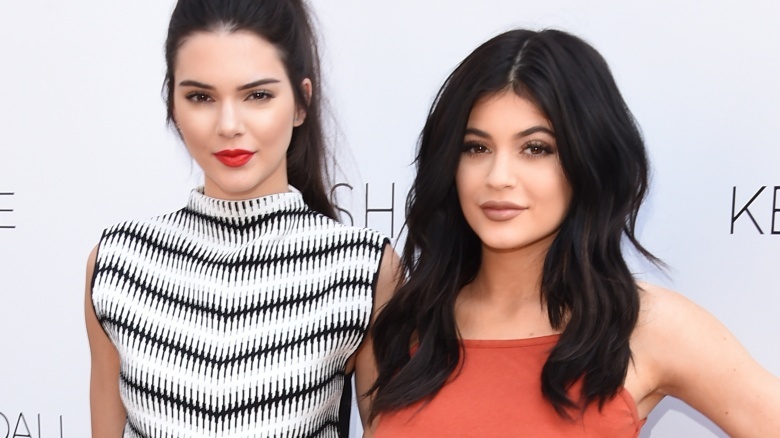 Getty Images
Aside from appearing on Keeping Up with the Kardashians, the two younger half-sisters of Kim K have undergone unnecessary plastic surgery for the sakes of their modeling careers. But hey, they're adults and there's a family business to run. In addition to that, the two young ladies, who each have 37 million Instagram followers, routinely post pictures of themselves in lingerie and skimpy bathing suits. With them both being 18 and 19 in 2015, it's probably only a matter of time before they're persuaded to release their own sex tapes.
Miley Cyrus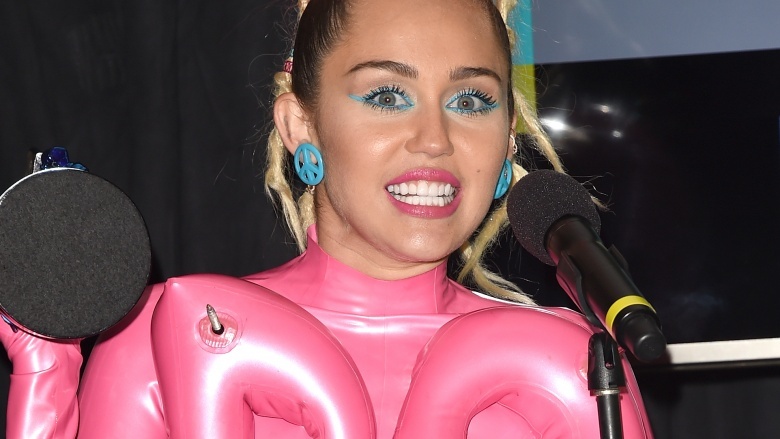 Getty Images
Ever since Miley Cyrus twerked in front of Robin Thicke at the 2013 VMAs, she's been a whirlwind of attention-grabbing moments. In the time that followed, she's probably posted more topless pictures of herself on Instagram than anyone else. She's even done a nude spread for Paper Magazine. But it's hard for us to pick on Miss Cyrus too much. Before she became a wild child, she was already a bona fide celebrity, starring on her hit series Hannah Montana, so it's not like she's really groveling for attention. She's just shed her Disney ways and adopted a new appearance. An appearance which she likes to show off. A lot. And since she began her risqué behavior, she's used that attention to draw attention to the plight of homeless teens and has become an advocate for LGBT rights.
Perez Hilton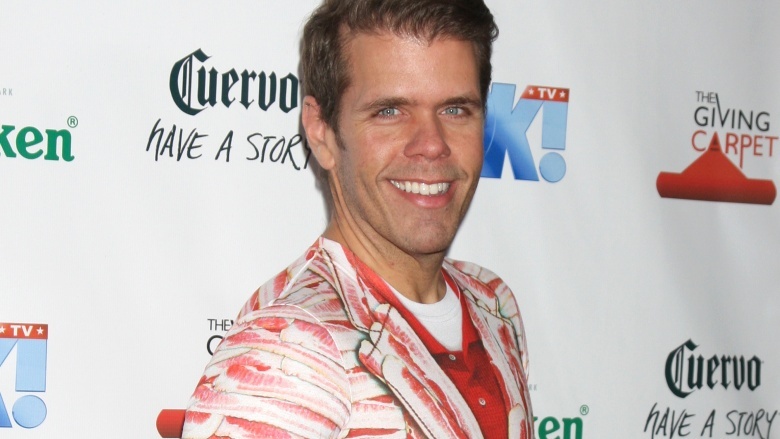 Perez Hilton, whose real name is Mario Armando Lavandeira Jr, is the worst type of attention-grabber because he's not much more than a gossip monger. He also goes out of his way to instigate Twitter wars with his targets. Not only that, he chose the surname "Hilton" for his online alias. But his most attention-grabbing moment was when he was allegedly assaulted by Will.i.am of the Black Eyed Peas, back in 2011. Rather than go to the police and report the crime, Hilton took to Twitter and his own site to tell everyone about the attack, which Hilton instigated when he called Will.i.am a name we won't repeat here. But really, when you add all that together, it should be no surprise that Hilton doesn't bother saving the drama for mamma. He wants it all to himself.
Paris Hilton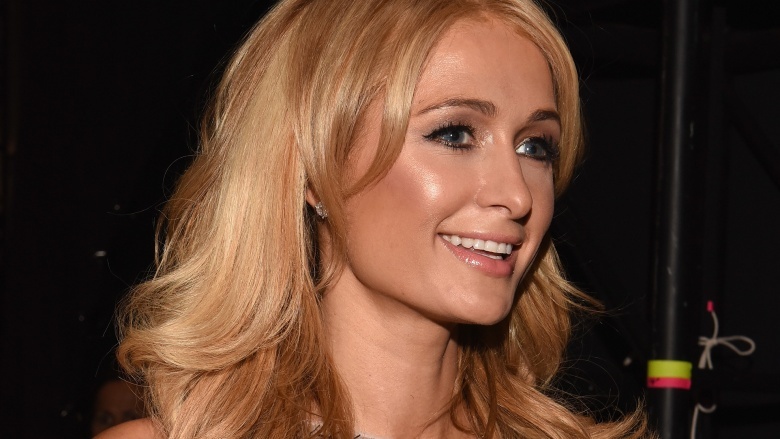 Getty Images
If Kim Kardashian is the mother of all attention grabbing celebrities, then Paris Hilton is the grandmother. In addition to subjecting humanity to a slew of pointless reality shows, she has insisted on appearing in movies and on television shows, writing unreadable books, putting out an album, and, worst of all, becoming a DJ—the world's most annoying profession. She also rents herself out to parties, at one point in her 'career' charging between $500,000 and $750,000 for gracing people with her presence. And how did she attain all of this? Take a guess: around the time her reality series The Simple Life was set to premiere on Fox, a sex tape, titled 1 Night in Paris, featuring the all-but-nameless at the time Hilton, came out of nowhere. Not surprisingly, her reality show drew huge ratings.
Shia LaBeouf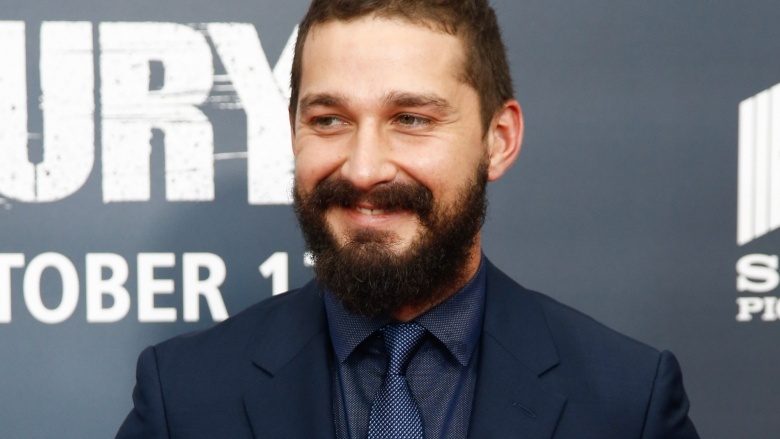 Shia LaBeouf was once a promising young actor. In the mid to late 2000s and early 2010s, he starred in a few somewhat successful movies, such as Disturbia, Eagle Eye, and Lawless, all of which hinted at a promising career. He also starred in the first three of the mega-successful Transformers movies. But then after accusations of plagiarism arose in 2014, LaBeouf's career began to fall apart. At the 2014 Berlin Film Festival, he wore a paper bag over his face, with the words "I am not famous anymore" scrawled across it. After that, things got really weird. He showed up drunk to a performance of Cabaret on Broadway and got himself arrested. He staged a six-day performance art exhibit in Los Angeles called #IAMSORRY. And in 2014, he announce via Twitter that he was retiring from public life, because nothing captures the idea of retirement from public life like announcing it on Twitter. Then in 2015, he reemerged to talk about the pitfalls of fame. We're wondering when he'll talk about being done with being done with being a celebrity.