The Truth About Billie Eilish's Ex-Boyfriend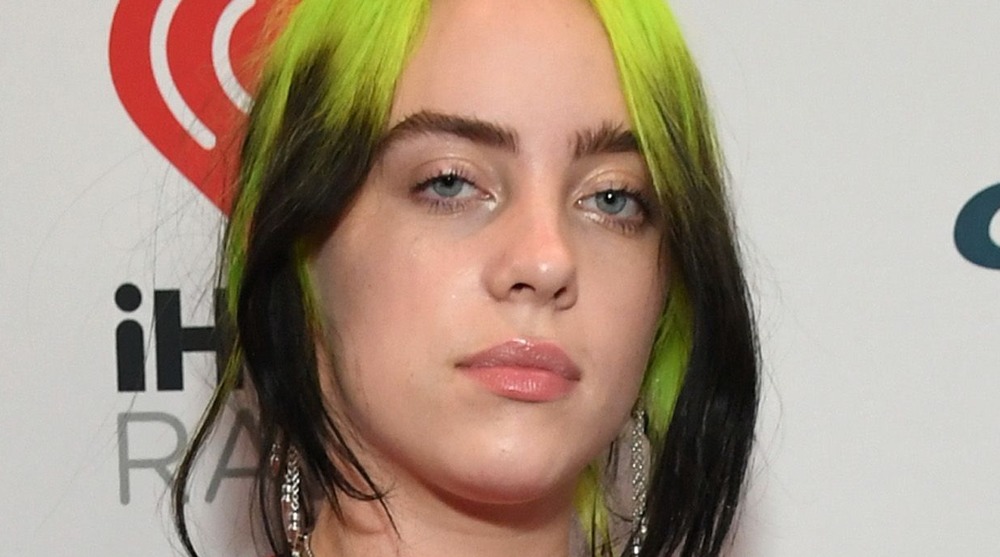 Kevin Mazur/Getty Images
Notoriously private Billie Eilish loves to keep things under wraps, quite literally. Eilish famously discussed body politics (and of course, comfort) as the reason behind her oversized garments, and now it seems she even successfully kept a secret boyfriend from press while rising to stardom. 
In Eilish's new AppleTV+ documentary Billie Eilish: The World's a Little Blurry, the music superstar opens up about the making of her debut 2019 album, When We Fall Asleep, Where Do We Go?. Per NBC News, the film showcases Eilish's "struggles with depression, Tourette syndrome and the demise of a romantic relationship, alongside her quick rise to fame." The documentary was filmed across two and a half years, capturing Eilish from ages 16 to 19. 
In a trailer for the doc, Eilish says, "I feel the dark things. Why would I not talk about them? To have a song that is describing exactly how you feel is just the best feeling in the world." It seems her breakup with Brandon "Q" Quention Adams may just be one of the subjects that's inspired her music. Keep scrolling to find out more about her ex-boyfriend.
Billie Eilish kept her relationship out of the spotlight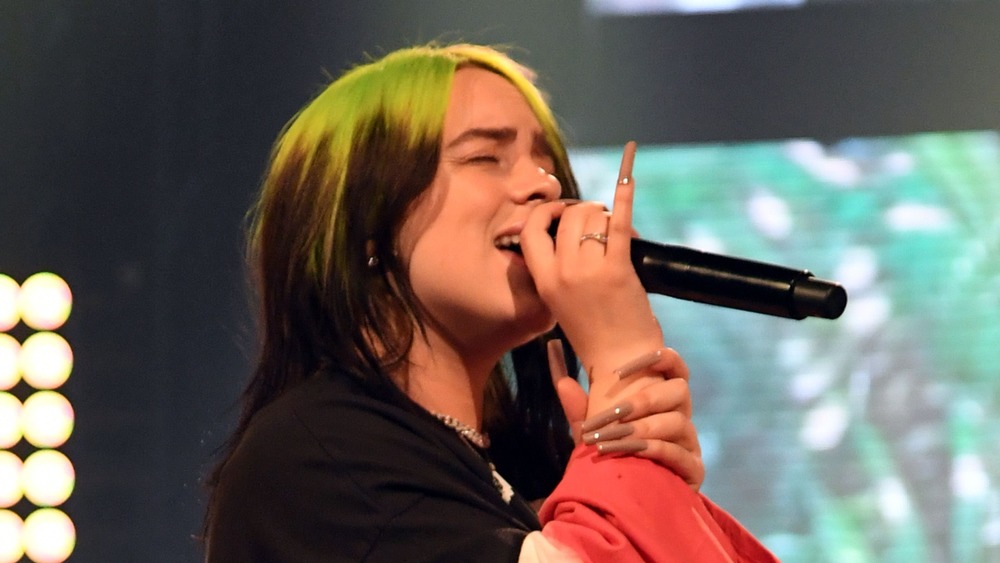 Kevin Mazur/Getty Images
The usually outspoken Billie Eilish prefers not to talk about matters of the heart with press, but new documentary Billie Eilish: The World's a Little Blurry provides some details about her personal life. The first time viewers see Eilish with the Los Angeles-based rapper Brandon "Q" Quention Adams together in the doc, she was 16 and Q was 22, per Us Weekly. "Q, who performs under the stage name 7:AMP, makes several onscreen appearances in the documentary as the ups and downs of his relationship with the 'Bad Guy' singer play out," Us Weekly reported. Eilish even was featured on the cover of 7:AMP's Bleaupro debut album, released in February 2019. 
As Us Weekly noted, the couple parted ways in April 2019 following Eilish's Coachella performance and after Q demonstrated "self-destructive" behavior. In the film, Eilish reveals that she "just wasn't happy" with Q. "I don't think you should be in a relationship super excited about certain things that the other person couldn't care less about...There was just a lack of effort," Eilish opened up. "I don't want to fix him. I can't fix him. I've tried." Q has since deleted his Instagram page that once had 58.5k followers. Following their split, Q wished Eilish a happy birthday in December 2019, per Insider. 
In 2020, Eilish told GQ that she has experienced heartbreak and as "never felt powerful in a relationship." Evidently, she tries to keep these matters out of the spotlight as much as possible.