Bobby Shmurda Says This Moment Made Him Take His Music Career Seriously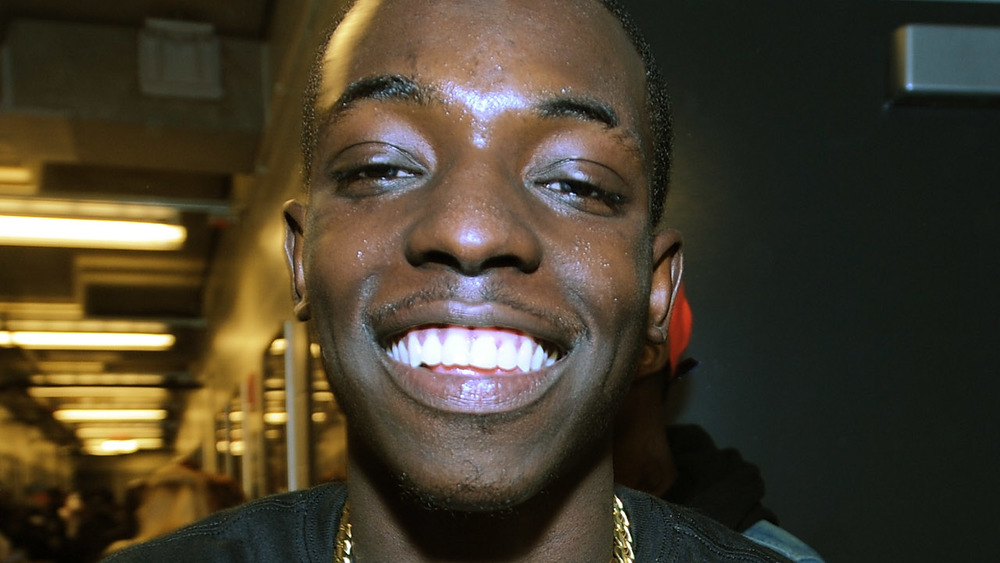 Brad Barket/Getty Images
After a six-year sentence in prison, Bobby Shmurda is back to getting the shmoney. The Brooklyn rapper, born Ackquille Jean Pollard, was conditionally released from Clinton Correctional Facility in February 2021, per Vulture. Similar to his GS9 collaborator Rowdy Rebel's December 2020 release from prison, the "Hot N***a" crooner's first day out was nothing short of lavish, thanks to Quavo, who planned the celebration. Quavo told GQ that the latter "had a dream: a jet, flooded out with his gang, his family, a couple vibes [read: women] for him."
Bobby, Rowdy, and 13 GS9 members were arrested on charges of conspiracy to commit murder, reckless endangerment, and gun and drug possession in an infamous NYPD sting operation on Dec. 17, 2014, per Observer. In December 2020, Rowdy explained that Bobby accepted a plea deal to lessen his friends' sentences. "Bobby is the realest," Rowdy told Speedy Mormon. "His first offer was five years, mine was 12... They were willing to give... me seven instead of the 12, if Bobby takes seven instead of five. They really wanted Bobby and this was the perfect way to get him." He continued, "He took that sh*t. He didn't hesitate." 
Aside from all of the designer clothes, women, and money waiting for Bobby Shmurda after his release from prison, the rapper is looking forward to starting a new chapter in his life and his music career. Read on to find out what inspired Bobby Shmurda to take his music career seriously.
A child's letter changed Bobby Shmurda's outlook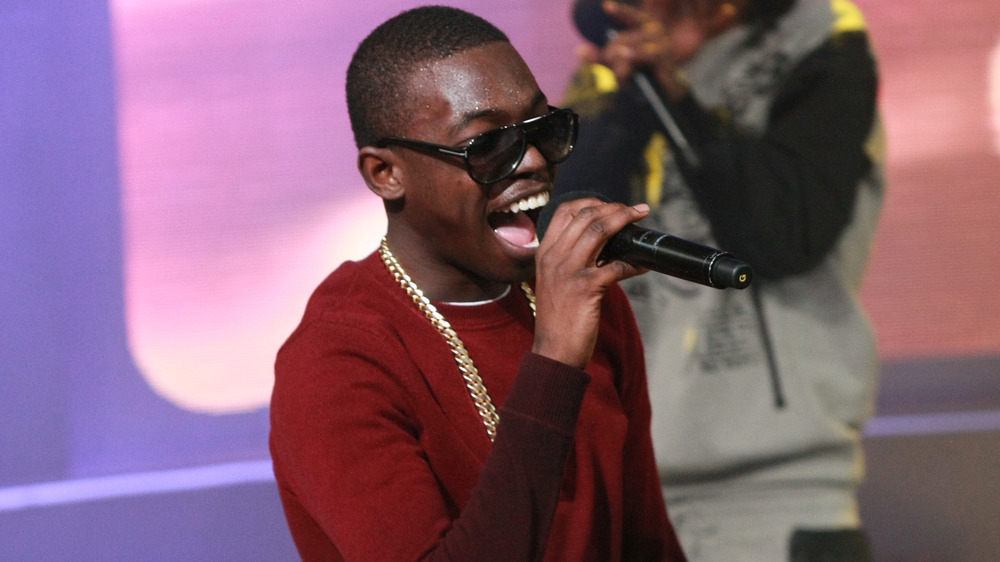 Bennett Raglin/bet/Getty Images
Summer 2014 feels like just "a week ago" when we think of the first time we heard "Hot N***a" by Bobby Shmurda. Prior to his arrest, the "Living Life" rapper made his claim to fame when he filmed the "Hot N***a" video in his East Flatbush '90s neighborhood, freestyling over Lloyd Banks' 2012 "Jackpot" instrumental. The song and the popular "Shmoney Dance" became an overnight sensation, peaking at No. 6 on the Billboard Hot 100 chart. The rapper was later signed by Epic Records for $2 million, per GQ.
Regardless of the fame, wealth, and Beyoncé adding her own twist on his dance, Bobby recalled not initially being moved by his blossoming rap career. You may be wondering exactly what was on Bobby's mind at the time of his rising fame. His answer was pretty self-explanatory: "Money and b****es." 
The rapper says his apathy for his music career changed once he went to prison and saw how loyal his fans were, sending him fanmail throughout his sentence. However, one letter specifically stuck with the rapper. He told GQ in his first post-prison interview, "A six-year-old girl wrote to me; she said I was her favorite rapper... That just let me know the kids are watching me, and I have to be a role model." Bobby also vowed he was "done with that [jail] s**t," and jokingly said, "I'll be light-skinned in Jamaica before I go back."