Here's How Much Bryan Cranston Is Really Worth
Nicholas Hunt/Getty Images
Bryan Cranston has become one of the most recognizable faces on television, with appearances in some of the most successful shows to ever hit the small screen. After more than 30 years in the business, Cranston is still as popular as ever and could earn another Golden Globe Award at the 2021 ceremony, this time for Best Performance by an Actor in a Mini-Series or Motion Picture Made for Television for his portrayal of Judge Michael Desiato in Showtime's Your Honor.
Cranston really gained prominence as an actor as hapless dad Hal in Malcolm in the Middle, in which he appeared in 151 episodes over seven seasons between 2000 and 2006. He then went on to star as the infamous Walter White in AMC's crime drama Breaking Bad, which is considered to be his signature role. The show debuted in 2008 and earned him a Golden Globe and multiple SAG awards throughout its five-season run.
But Cranston is not just a TV star. The actor has also popped up in a number of movies, including Little Miss Sunshine, Saving Private Ryan, and Drive. He has also voiced several characters in animated films, including Chief in Isle of Dogs, Li in Kung Fu Panda 3, and Vitality in Madagascar 3: Europe's Most Wanted. He was even nominated for an Academy Award for his role in 2016's Trumbo.
So just how much money has his hard work earned him? Keep reading to find out Bryan Cranston's net worth.
What is Bryan Cranston's real net worth?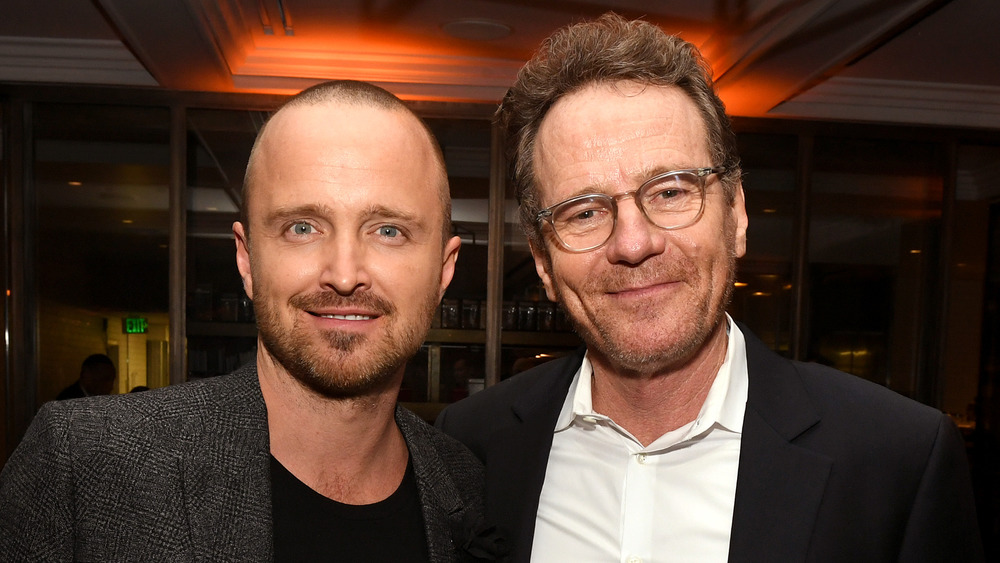 Kevin Winter/Getty Images
Bryan Cranston is worth $40 million, as reported by Celebrity Net Worth. Much of his impressive wealth comes from his TV work, as the actor worked his way up from the stage to land roles in several commercials before hitting the big time.
While Cranston launched his career with roles on ABC's daytime soap opera Loving and Mighty Morphin Power Rangers, his big breakthrough came when he landed the regular role of Dr. Tim Whatley on Seinfeld, and he also enjoyed smaller roles in various iconic TV shows, including The King of Queens, Diagnosis: Murder, and The X-Files before appearing on Malcolm in the Middle. But Cranston really made bank as Walter White on Breaking Bad alongside Aaron Paul, as Business Insider reported both made a whopping $225,000 per episode.
Cranston's cash also comes from his work behind the scenes. According to IMDb, the star directed seven episodes of Malcolm in the Middle and three episodes of Breaking Bad, as well as one episode of Your Honor. He has directed shows he has not starred in, too, including Modern Family and The Office. Cranston also co-created the Amazon Prime Video series Sneaky Pete and wrote several episodes of the show, while his producer credits include SuperMansion and The Dangerous Book For Boys.
How Bryan Cranston spends his money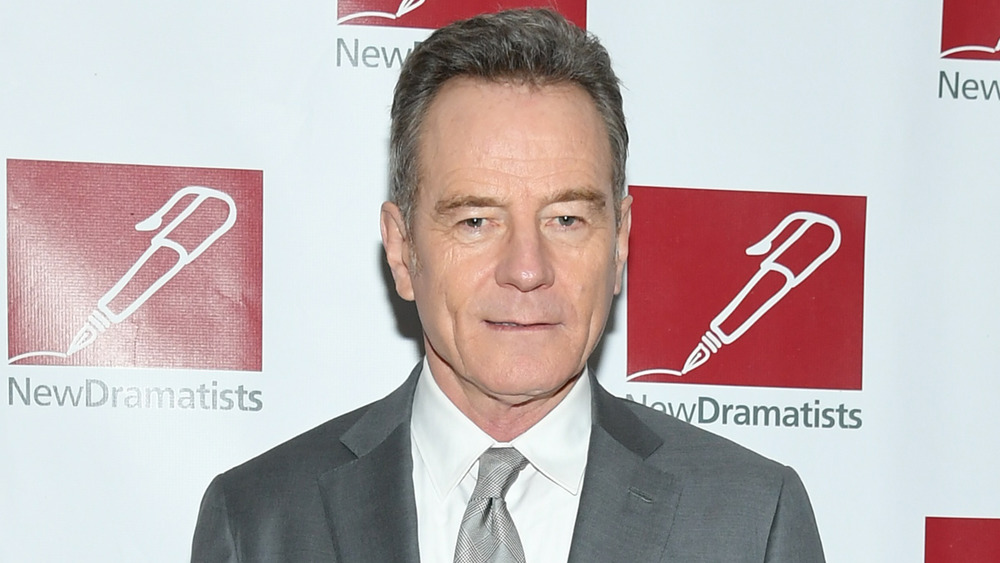 Mike Coppola/Getty Images
Bryan Cranston has used his hefty net worth to invest in property. The star and his actor wife, Robin Dearden, bought a home in Ventura, Calif. in 2007 and renovated it over six years for the good of the planet, as TMZ reported it has "a net-zero carbon footprint." The house is two stories with three bedrooms and four bathrooms, and was placed on the market in February 2021 for just under $5 million. "There's something lovely about creating something with tremendous pride and effort and turning it over, letting someone else take it to the next level of appreciation," Cranston said of the project.
Cranston has spoken out about money, admitting that despite his impressive net worth and work ethic, he wished Americans would adapt a more European attitude. "I wish Americans thought more like Europeans when it comes to money and work. They take time off, they do what they love," he said, per Celebrity Net Worth. "We think work is the most valued commodity. Really the most valued commodity is time."