The Truth About How Tiger Woods Is Doing After His Car Accident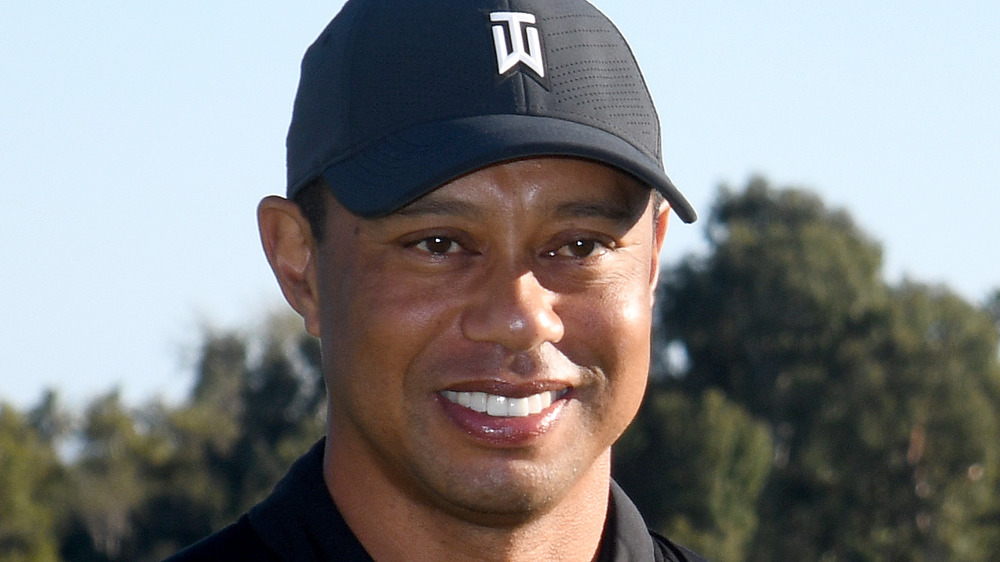 Harry How/Getty Images
Tiger Woods was severely injured in a car crash on Feb. 23, 2021, as first reported by TMZ. The professional golfer had been driving his Genesis GV80 SUV on Hawthorne Blvd in L.A. County around 7:00 a.m. local time when the accident occurred. Woods was rushed to a nearby hospital via ambulance. Upon arrival, Woods was seen by medical professionals. He suffered "significant orthopaedic [sic] injuries to his right lower extremity," according to a medical statement posted on his official Twitter account. His injuries included "comminuted open fractures affecting both the upper and lower portions of his tibia and fibula," among others. Woods underwent emergency surgery before he was transferred to Cedars-Sinai Medical Center where his treatment continued. 
Although Woods, 45, has not released a statement of his own following the crash, a new update posted to his social media revealed some of his thoughts as he rests in a Los Angeles-area hospital bed.
Tiger Woods is in "good spirits"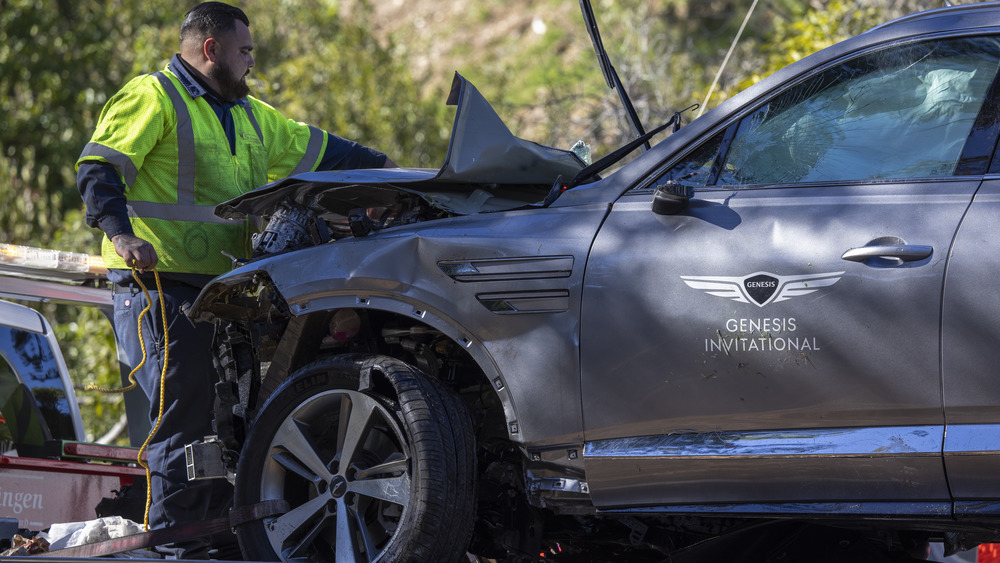 David Mcnew/Getty Images
Tiger Woods' crash was terrifying, and he is extremely lucky to have survived. While he does have a long road to recovery ahead of him, he seems to be doing alright.
"The procedures were successful, and he is now recovering and in good spirits," the statement posted on Woods' Twitter feed read, in part. "Tiger and his family want to thank you all for the wonderful support and messages they have received over the past few days."
Interestingly, the statement went on to say that Woods' team would not be providing additional updates on Woods' status "at this time." As E! News points out, there is already some chatter about whether or not Woods will return to the game of golf. With 82 PGA Tour wins over the course of his career, Woods still has some records to break; pro-golfer Jack Nicklaus has 18 major records to his name, three more than Woods has. Nicklaus is looking forward to Woods' full recovery, as evidenced by a statement he posted on Twitter on February 23. "Barbara and I just heard about Tiger's accident, and like everyone else, we are deeply concerned. We want to offer him our heartfelt support and prayers at this difficult time," he wrote. "Please join us in wishing Tiger a successful surgery and all the best for a full recovery."
Tiger Woods has come back from several injuries over the years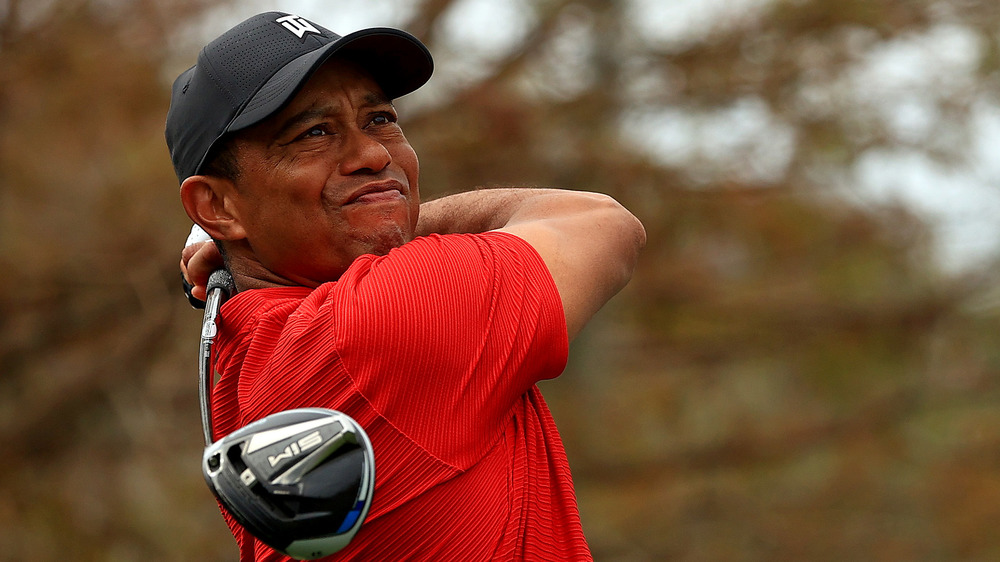 Mike Ehrmann/Getty Images
Tiger Woods has had his fair share of injuries over the years, some of which could have easily ended his golf career. As a 20-year-old, he had a few benign cysts removed from his knees, according to USA Today's Golfweek. In 2007, he ruptured his ACL, and in April of the following year, he underwent additional surgery to repair cartilage damage in the same knee. A month later, he learned that he had two stress fractures in his left tibia, but that didn't keep him from competing. 
Just one month later, despite the injuries, Woods won the U.S. Open. Later that year, Woods hurt his right Achilles tendon, and a few months later, he was forced to sit out the Players Championship due to a bulging disk in his spine.
Woods has had MCL sprains, additional problems with his Achilles (in both legs), a strained elbow, more issues with his back, and a neck sprain for good measure. Through each injury, Woods returned to the course. Fans hope that he's able to pull through this time as well, even if this may be the most severe situation of them all.