Carey Mulligan's Net Worth: The Actor Is Worth More Than You Think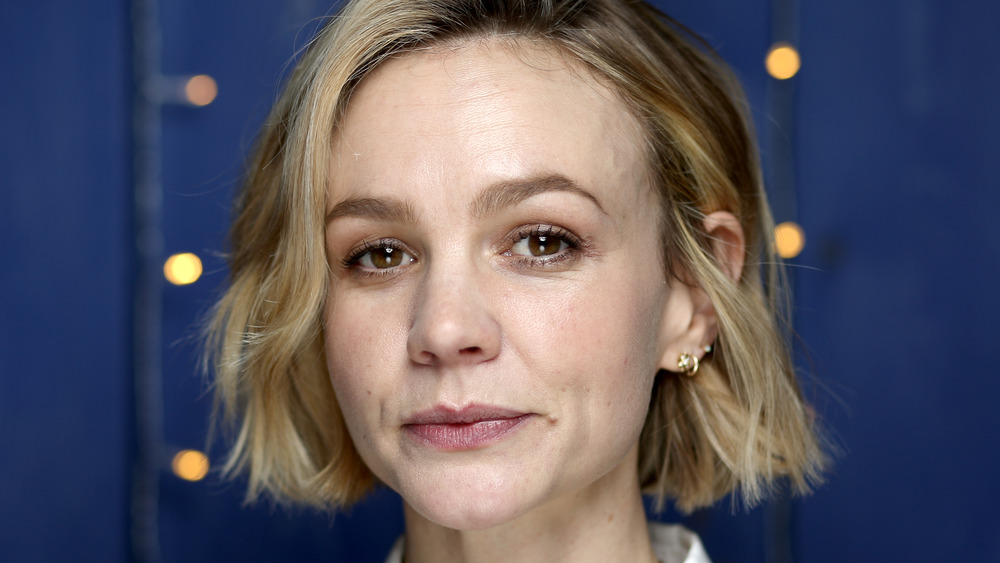 Rich Polk/Getty Images
When a Variety critic controversially reviewed Carey Mulligan's appearance in her film Promising Young Woman, the 35-year-old star claimed he (Dennis Harvey) meant she wasn't "hot enough," per The Guardian. But one thing that indisputably is hot is her bank account. The Londoner has made millions ever since she debuted as a fresh-faced 20-year-old in 2005's Pride and Prejudice opposite Keira Knightley.
Since then, Mulligan has starred in nearly 20 films and a stack of British television shows. She has also produced a plethora of titles and even tried her hand at theatre, previously appearing on Broadway for The Seagull, per Celebrity Net Worth. Critics generally love her — Mulligan has received multiple Oscar and Golden Globe nominations throughout her nearly 15-year career. She even had a major win when she scored a BAFTA for Best Leading Actress in An Education.
Despite her critical acclaim, Mulligan may not be the first person to come to mind when talking about celebs rolling in dough. But with the star up for yet another Best Actress award for the 2021 Golden Globes, it's worth taking a look at how this under-the-radar actor has made her fortune.
Carey Mulligan's were 'completely against' her becoming an actor
Carey Mulligan wanted to be an actor ever since she was 6 years old. She told The Hollywood Reporter back in 2009 that she acted in a number of school plays, including The King and I and Sweet Charity. However, acting was not in her blood — in fact, her parents were "completely against" her decision to pursue acting full-time over going to university.
"They wanted me to go to a university. They didn't know any actors; no one in my family was an actor. They were scared," Mulligan said. The 34-year-old went through a cycle, where she got rejected to drama school to then eventually getting in and dropping out. But Mulligan was motivated to make a career of acting so she took it upon herself to find work per Elle. 
She contacted Oscar-winning British actor Julian Fellowes, following a speech he made at her high school when she was 17, and asked him how to get into the industry. "I wrote to him and said, 'You are the only actor I have ever met. How do I get into drama school?' He took me out to dinner with his wife and they gave me the phone number of a casting agent, Maggie Lunn. And she got me an audition for Pride & Prejudice,'" per THR. Mulligan's first acting job in the 2005 adaptation of the Jane Austen classic ended up scoring a cool $126.5 million at the box office.
Following blockbuster film appearances, Carey Mulligan is now worth millions
Comic Relief/Getty Images
Fast-forward four years later and Carey Mulligan gained a BAFTA Best Actress award for her role in the independent film An Education in 2009. Then just three years later she was cast in Baz Luhrmann's epic blockbuster re-telling of The Great Gatsby. The film — in which she starred opposite Leonardo DiCaprio — is her highest-grossing to date, having racked up $353.6 million in worldwide revenues, per Cheat Sheet.
While Mulligan rarely signs onto blockbusters, she has starred in a handful of other majorly lucrative films, including Wall Street 2: Money Never Sleeps and Public Enemies — with both films earning an approximate combined total of almost $350 million. Mulligan's personal net worth is, therefore, believed to be $16 million, according to Celebrity Net Worth. However, it could be much higher. The actor is married to musician/childhood friend Marcus Mumford of the popular Mumford & Sons band, which has won multiple Grammys.